Prime Minister Imran Khan has appointed singer and actor Ali Zafar as ambassador to the Namal Knowledge City, a center of academic excellence for the marginalized population residing in remote areas of the country. However, Pakistanis are not happy with the decision.
The singer took to Twitter to announce the news to his fans on Sunday. Zafar said, "Honoured to be nominated ambassador to the first & biggest knowledge city in Pakistan "Namal Knowledge City" envisioned by the honorable Prime Minister Imran Khan designed by Tony Ashai."
In addition to this, the singer said knowledge plays a key role in the development of a country and society.
On Saturday, the prime minister performed a groundbreaking ceremony of Namal Knowledge City phase 1 in Mianwali. While addressing the ceremony, he stressed the availability of affordable and quality higher education opportunities for the talented youth of Pakistan as a good education laid the foundation for a tolerant and progressive society.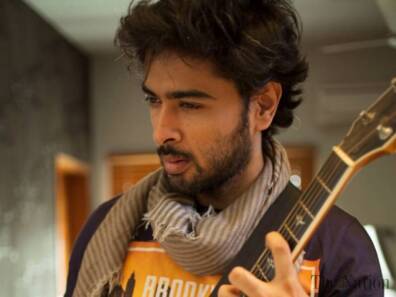 However, the government is being slammed for appointing singer Zafar as the ambassador for Namal Knowledge City. It is pertinent to mention here that the outrage comes as a result of alleged harassment claims against the singer. Many are questioning whether he was the right choice at all.
According to social media users, the backlash against the Teefa In Trouble actor is also due to concerns that he does not have the background to be representing an academic center.
Here is how the netizens reacted to the news
Many believe that there was no shortage of good options. In fact, many talked about Shehzad Roy, the singer, social worker, and humanitarian. He would have been a better pick than Zafar.
Given that Roy has continuously worked for education of children and has worked in this field, he deserved to become the ambassador of Pakistan's biggest knowledge city rather than Zafar. It should also be noted that unlike Zafar, he is also a non-controversial personality.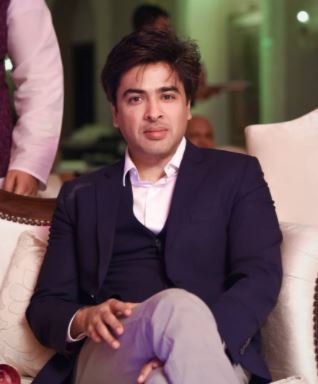 People criticized Zafar for not being an educationalist and insisted that there were far better options available than him.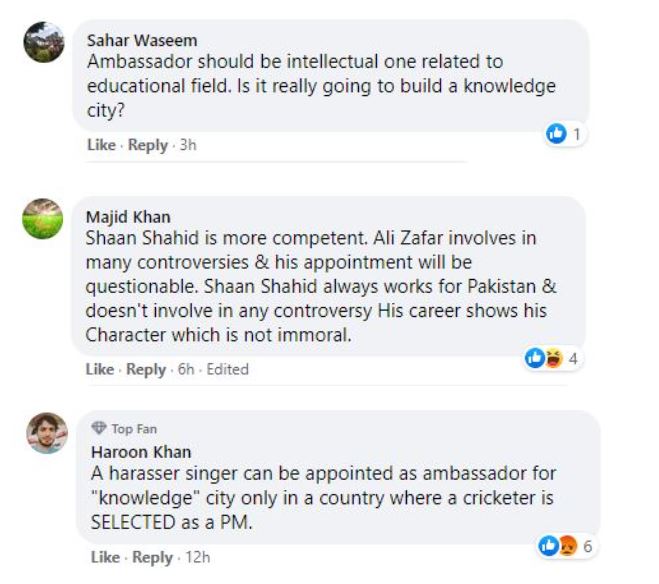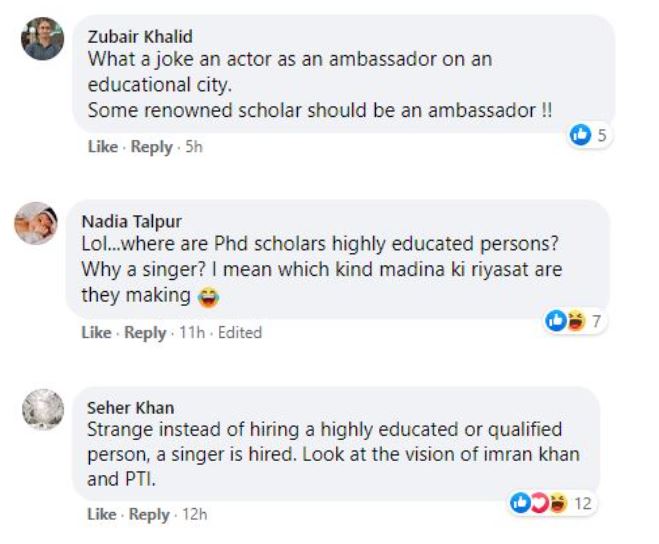 The 'Namal Knowledge City' aims to play a key role in further social and state development. Moreover, it is the first project of its kind in the country to bring together knowledge workers from all over the world to constitute one of Pakistan's largest consortiums to acquire, create, disseminate, and utilize knowledge.
Well, it seems like the Pakistani singer has once again given us the opportunity to hold our heads in our hands and wonder where the world is going. Clearly, the government's decision has not gone down well with social media users.
Earlier, the Mere Brother Ki Dulhan actor was also among many others to receive the Pride of Performance Awards. Even then, the news caused quite an uproar as many were not happy with the decision to award Zafar, as they believed he did not deserve it.
What do you think of this story? Let us know in the comments section below.