Two years ago, Pakistan showed the world that we are capable of defending ourselves against an aggressor, many times bigger and with greater resources.
On this day in 2019, Pakistan shot down an Indian plane and captured Wing Commander Abhinandan. Pakistan still remembers the remarkable day. The revenge was in response to alleged Balakot strikes that India conducted in Pakistan in Balakot, Khyber Pakhtunkhwa.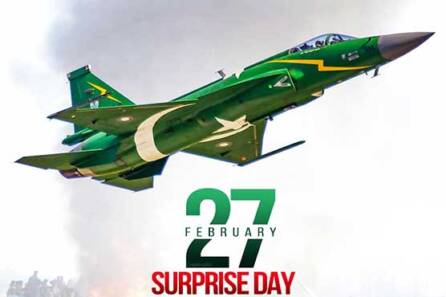 To mark the downing of the Indian plane, Pakistan is celebrating 'Surprise Day' today as a tribute to the retaliatory attack by the Pakistan Air Force (PAF). Today is the second anniversary of 'Operation Swift Retort'.
On this occasion, Chief of Air Staff Air Chief Marshal Mujahid Anwar Khan cautioned Pakistan's desire for peace should not be misunderstood.
"I appreciate all personnel of Pakistan Air Force for their professionalism, valor [and] commitment displayed in Operation Swift Retort."
The Inter-Services Public Relations (ISPR) said, "Will always defend the motherland against all threats."
Earlier today, Prime Minister Imran Khan congratulated the Pakistani nation and saluted the Armed Forces of Pakistan.
"I congratulate the entire nation & salute our Armed Forces on the 2nd Anniversary of our response to India's illegal, reckless military adventure of airstrikes against Pakistan."
PM said India must take the necessary steps to meet the long-standing demand and right of the Kashmiri people to self-determination according to the UNSC resolutions.
February 27, 2019 – The Surprise Day
The operation was a response to India's botched 'surgical strike' in Balakot. There, the Indian Air Force managed to 'kill' only a few trees. During the aerial skirmish with India that day, two Indian jets, a MiG-21 Bison and a SU-30 were shot down. They allegedly attempted to intrude into Pakistan's airspace.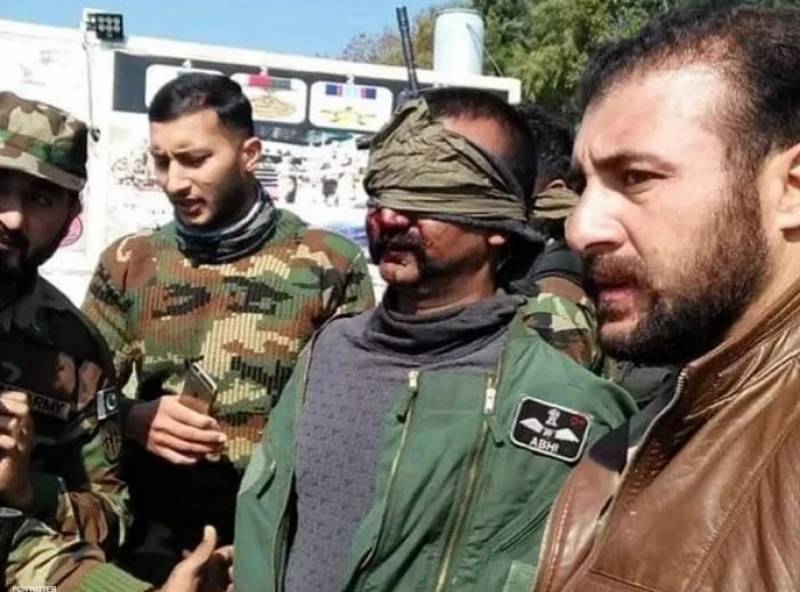 The pilot of the Mig-21, Abhinandan, was captured by Pakistani authorities. The fighter jet had crashed inside Pakistan's territory. Moreover, the captured pilot was released later as a good-will gesture to India.
India's senior leadership blamed the failure on the non-availability of aircraft like Rafale. According to them, it would have changed the outcome of the Balakot crisis. LOL… Seriously Modi!
Pakistani Twittersphere proudly celebrates the occasion
Meanwhile, our very own Ali Gul Pir pays tribute to four fallen trees in 'Tea is Fantastic' music video.
As can be deduced, the success of the PAF against a far bigger adversary is now observed as a 'Surprise Day' every year.
Last year, to commemorate this moral victory and to mark the first anniversary of the downing of Indian jets on 27th February 2019, the PAF displayed the remains of the Indian jet MIG-21 at Air Headquarters in Islamabad.
What do you think of this story? Let us know in the comments section below.