So the season 3 of Money Heist came out a while ago and the Pakistani followers loved it. In case you haven't seen the 3rd season yet, YOU SHOULD. It was filled with some twists and turns and mistakes. Yep, mistakes; Professor never made the mistakes before, but this probably was the best and the biggest twist for this season.
Anyway, let me not spoil the show further for you with spoilers.
Inspired By the Spanish Show, It Seems Pakistanis Are Wishing to Pull Off a Money Heist On their Own!
At least that's how it seems from an event post on Facebook which is going viral.
So on the 14th August, the Independence day of Pakistan, a couple of youngsters have planned to pull a heist at the State Bank of Pakistan; they made an event page on Facebook as well.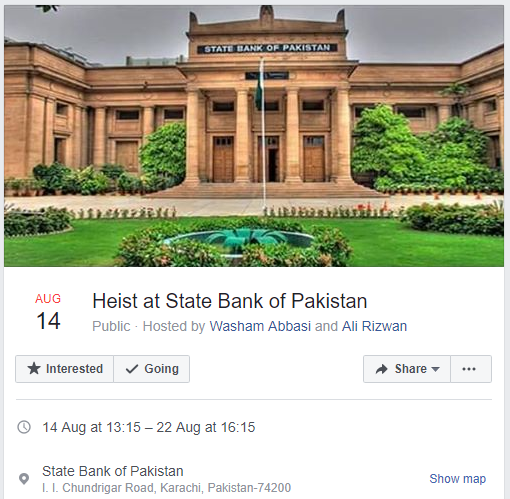 So Far, 1.6K People Have Marked It As 'Going'

And Here's What the Event Is All About:
They tried to bring us down, but we are the resistance. Catch professor and his gang robbing the state bank of pakistan. Together we will fight the system , this corrupt system which let's criminals like Zardari ruling the poor and needy. This is also the redemption for brutal death of my brother Andres 'Berlin' Fonollossa.
And Look at the Posts Happening at the Event Page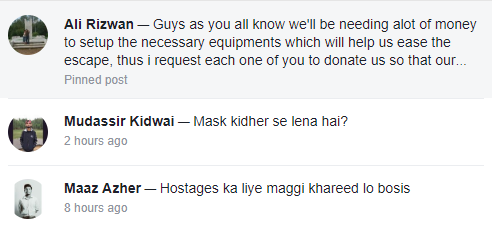 And Here Are the Proposed Names of the Robbers
If you watch Money Heist, you'd know that the robbers never tell their real names. Instead, they go by the names of cities and destinations. For example, the robbers were once led by a man named 'Berlin' who died in the end of season 2.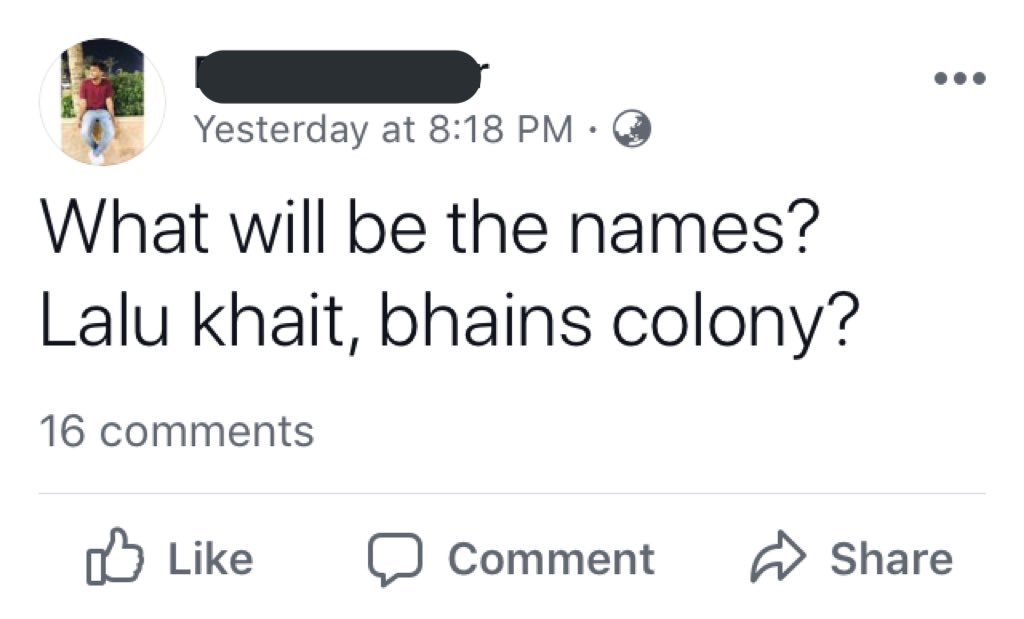 On the Other Hand, Someone Tweeted How Even Our State Bank Is Empty LOOOOL
cant believe pakis are planning to rob the state bank….beta wahan tou paisa hai hi nahin pic.twitter.com/bTLjWvTQZ5

— mariam (@karasschi) August 2, 2019
In case you want to see the event page, here's the link:
https://www.facebook.com/events/366454700914747/
So with respect to the joke, this indeed gives one a great laugh to see how funny Pakistanis can get. On the other hand, let's hope no one takes it seriously…you know.