Despite the National Command and Operation Centre (NCOC) Friday announcement banning outdoor dining in restaurants amid the alarming increase in corona cases, many food outlets continue serving food to customers in big cities after Iftar as well as before Sehri.
As the third wave of the virus intensifies in Pakistan and other parts of the world, the NCOC placed a ban on outdoor dining in restaurants. Asad Umar said indoor dining had already banned in the country. However, now, outdoor dining is also being prohibited till Eid — and only takeaways will be permitted.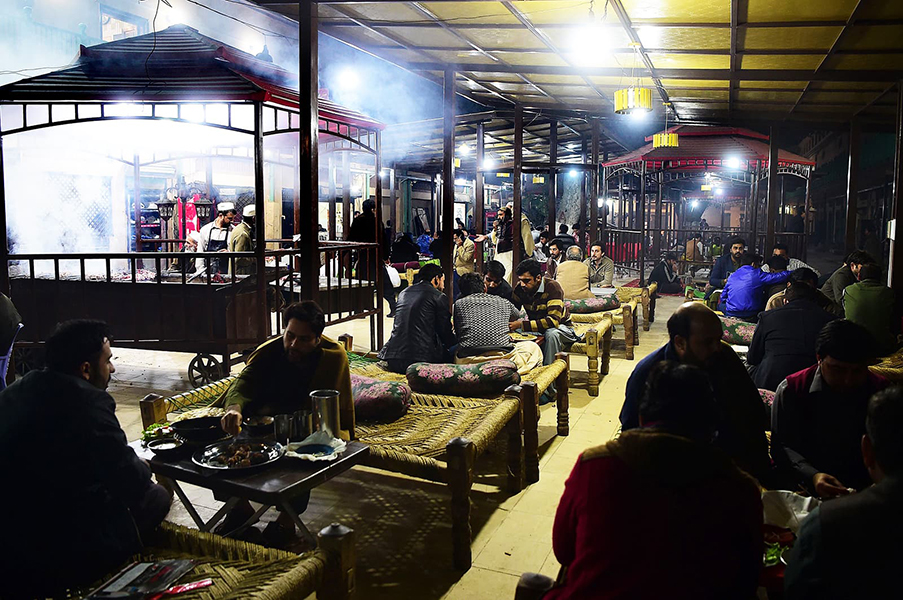 Meanwhile, restaurants continue to serve food to customers. People were seen having food at popular dining sites in all big cities. Citizens carry on dining out, violating the SOPs while the restaurant management also joins hands with them.
In Rawalpindi, popular dining sites like Banni Chowk, Saddar, and other smaller sites continue serving customers. Moreover, in Peshawar, hotels were serving food outdoor in Namak Mandi, Qissa Khwani Saddar, Charsadda Road, and many more. Even in Lahore, people continue enjoying food in Gawalmandi, Lakshmi Chowk, Garhi Shahu, and small markets. Similar was the situation in Karachi wherein Burns Road, Saddar, Bahadurabad and many other places flouted the ban on dining out.
Take a look at it!
These videos exhibit how people are neglecting social distancing and the negligence of the government. If the NCOC announced to put a ban on outdoor dining, why is it not being implemented? These people are walking time-bombs for not only their parents but also others.
Army mobilizes to enforce COVID-19 SOPs
Prime Minister Imran Khan on Friday said he had asked the Pakistan Army to assist the police and law enforcement agencies in enforcing SOPs for curbing the spread of the coronavirus. In addition, he warned that Pakistan may soon be facing a situation similar to India if the current trend continues.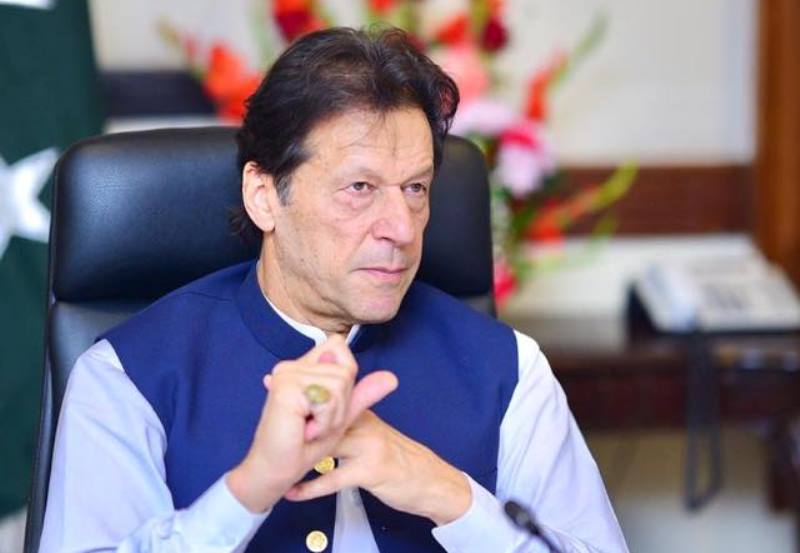 Besides urging the nation to follow SOPs, the premier refused to impose a lockdown saying that daily wagers and laborers would suffer the most. It is pertinent to mention that Pakistan is enduring another tough week. The country reported 144 new coronavirus deaths, raising the total death tally to 16,842 nationwide. According to the latest data by the NCOC on its official web portal, 5,870 new coronavirus cases have been recorded in the last 24 hours.
The aftermath of ignoring precautionary distancing will be catastrophic for the whole country. Despite witnessing the neighboring country drown in coronavirus cases, Pakistanis seem to take the life-risking pandemic as a complete joke.
What do you think of this story? Let us know in the comments section below.