Ayeza Khan and Danish Taimoor are one of the most popular couples in the Pakistan showbiz industry. People love Khan for her remarkable acting skills and beautiful personality while Taimoor is admired for his grace. They sure are an ultimate power couple. However, in a recent interview, Khan might have just oversold her husband – and you can only imagine what came next.
In his latest episode of Time Out with Ahsan Khan, the actor and host invited the celebrated actors, Khan and Taimoor as his guests. From speaking about their marriage, how it came to be to their influence in each other's careers, the couple talked about it all.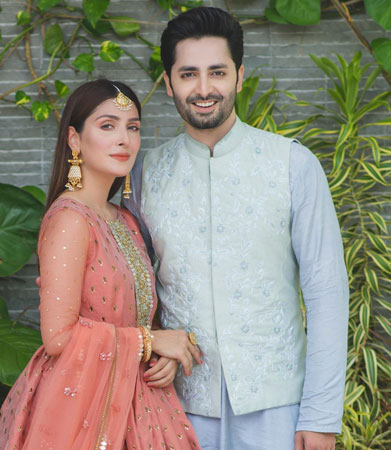 In particular, when getting to the topic of their relationship, the host inquired how long both have been married. "It's been six years," both responded. "And you guys were together for six years before this as well, no?" the anchor pinned. "I don't consider that," asserted the starlet. "I only consider the time we've spent together after marriage because that is when you really become friends and get to know each other."
Taimoor also assured his fans that the duo had been friends and lovers since before but chose not to make it public. "I feel you shouldn't disclose your relationship until you're married. You can't publicly own someone before you've married them."
He then confessed that even though he had been with Khan for five years before marriage, the moment he actually tied the knot, his feelings multiplied. "One shouldn't disclose they're with someone until they're married to them," reinstated the couple.
Possessive or not?
"At any point, has Ayeza asked you to refuse a project or told you not to work with someone?" asked the host. "No, she's never said that. I've done several projects, including films where I've had to do romantic scenes. But she's never stopped me from pursuing anything."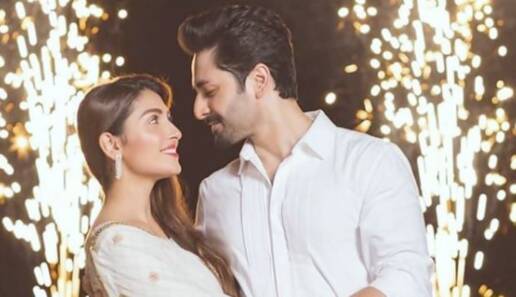 Intruding, Khan quipped, "I wanted to marry a hero; a man who is desired by several women in the world and I did. Now I don't care who goes crazy about him. In fact, I enjoy it. I make sure he looks amazing when he walks out of the house."
The fact that Khan thinks her husband is 'desired' by several women cracked up the social media users. Within no time the trolls began performing their antics. And dare we say, some comments came across way too harsh.
Here comes the award-winning trolling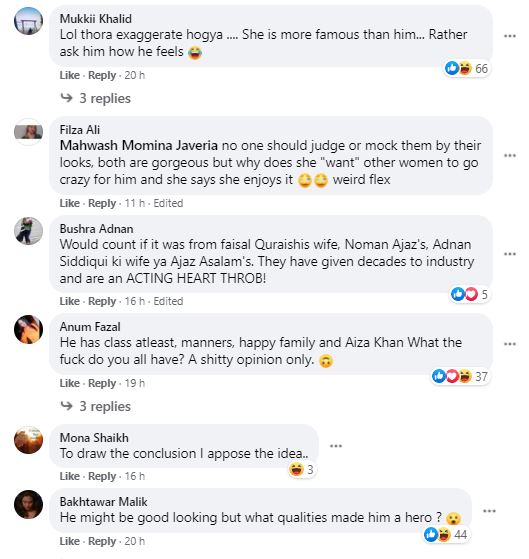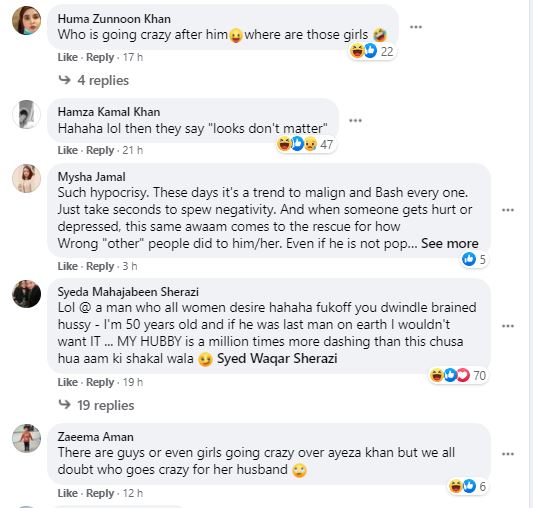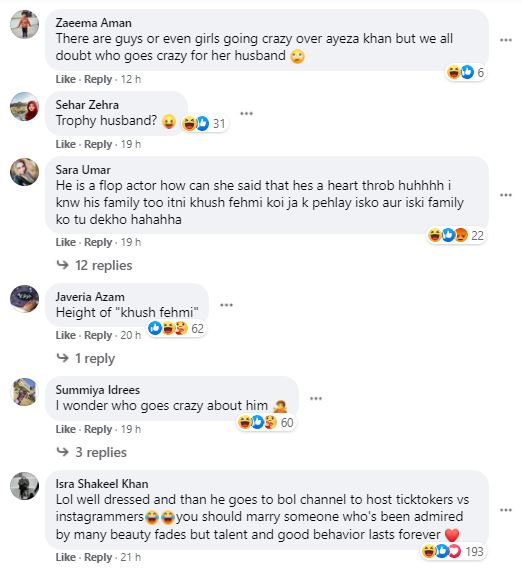 Trolls, not coming slow!
Khan's performance in the recent romantic drama serial Mere Paas Tum Ho earned her critical acclaim and Pakistan International Screen Award for 'Best Television Actress.' The 29-year-old never ceases to amaze her fans!
What do you think of this story? Let us know in the comments section below.