Pakistan's drama industry has been on the boom for the last few years and it doesn't seem like the bubble will burst anytime soon. One after another, the drama industry keeps producing smashing hits that become the talk of the town.
One such show that has gone 'viral' in Pakistan is Yakeen Ka Safar. Airing on Hum TV, the show stars Ahad Raza Mir, Sajal Ali, Shaz Khan and Hira Salman in leading roles. The show is being lauded for its storyline and the level of acting done in it.
However, not all has gone according to plan recently. People on Twitter pointed out a mistake (?) or a deliberate intrusion in the show on one particular scene. Apparently, the antagonist in the story drives around a car which has a 'Zulfiqar' hanging on the rearview mirror. For those of you who do not know, Zulfiqar is the sword Hazrat Muhammad (PBUH) gifted to Hazrat Ali (A.S) and it is associated with the Shia community.
The argument on social media is, that the show, on purpose, is trying to portray a Shia man as the antagonist. Many would say that a Zulfiqar hanging on the antagonist's car has no prominence, but the scene that follows further starts picking ones brain. The antagonist, the bad guy, looks at the hero with the Zulfiqar showing in the camera, while the protagonist, the hero, stands in front of a car sticker that says 'Ya Allah Madad'!
Many would debate that the show would not do something like that on purpose, but still, it has ended up on our screens and people have pointed it out. Many on social media claimed that this particular theory hurt them sentimentally, even though they are avid fans of the show.
This is how people on social media reacted to the scene:
Maybe…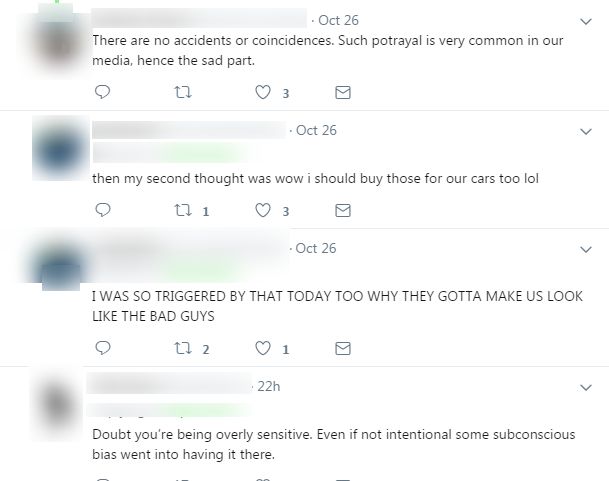 What do you think about this?