Ex-finance minister Miftah Ismail is at the center of a new scandal, and we got to make sure he is held accountable. We are not talking about politics but something that is far dearer to us — Cocomo.
The controversy began when lawyer Reema Omer shared her disappointment in finding only 3 biscuits in her pack of Cocomo. Pakistanis now demand a drastic change! The lawyer took to social media to complain about the injustice, only to find out that others shared her struggle.
She was reminded of ex-finance minister Miftah Ismail — whose family business produces the much-revered biscuits. According to Ismail, the pack is supposed to have five pieces of Cocomo. In shock at the revelation, Omer took her scissors and cut open another pack, only to have four biscuits fall out. "Lies!" she called.
"I can assure you a packet has four," said Ismail in an interview. He claimed he had told his nephew, who we suppose takes care of that part of the business, that there should be five. However, the nephew shot this down under the pretext of it not being feasible.
"If you've gotten three, then that's probably just bad luck because the counting is done by a machine," he added.
Wondering the reason behind such unforgivable injustice?
Well, the PML-N politician laid the blame for this national tragedy at the door of the PTI government. He lamented commodity prices, insisting, in ways, that Cocomo is a legitimate economic indicator. In addition, he said, "Cocomo's price should have also then doubled to Rs10. But we have kept it at Rs5, though bringing down the number of biscuits from five to four."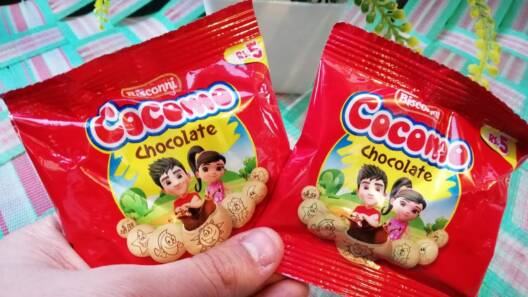 As Omer opened the third packet, only to find three Cocomos rolling out with some crumbs, the sound of her heartbreaking from thousands of miles away was heard.
As more people jumped on the bandwagon and voiced their ballooning concerns regarding Cocomo, the complaints continued at a rapid pace. People in Pakistan have had enough and are now calling for drastic changes. The public wants to see Ismail held accountable.
Singer and comedian Ali Gul Pir also made an appeal to Ismail directly.
Pakistanis demand 5 biscuits in a Cocomo packet!
Meesha Shafi even suggested a hashtag that we can get behind
Well, majority of us have been a victim of this awful tragedy. The pain is just so unmatchable, and you would know if God forbid, the same ever happen to you. LOL!
By the way, did you know that the iconic television song Cocomo Mujhe Bhi was sung by Asim Azhar?
What do you think of this story? Let us know in the comments section below.