Ramadan – the Holy month which instructs Muslims to spend a simple routine. This month requires Muslims to put themselves in the shoes of others, especially those who are less privileged than most of us. This month motivates Muslims to live a simpler life – a life without the luxurious they are blessed with. This month advises Muslims to be good to others, to double their deeds and to avoid the wrath of sins. Most of all, this month asks to observe the religious activities with full devotion.
Some people, however, have different definitions when it comes to observing the Holy Month. For example, these two people broke their Roza, gave out Azaan and offered Namaz underwater.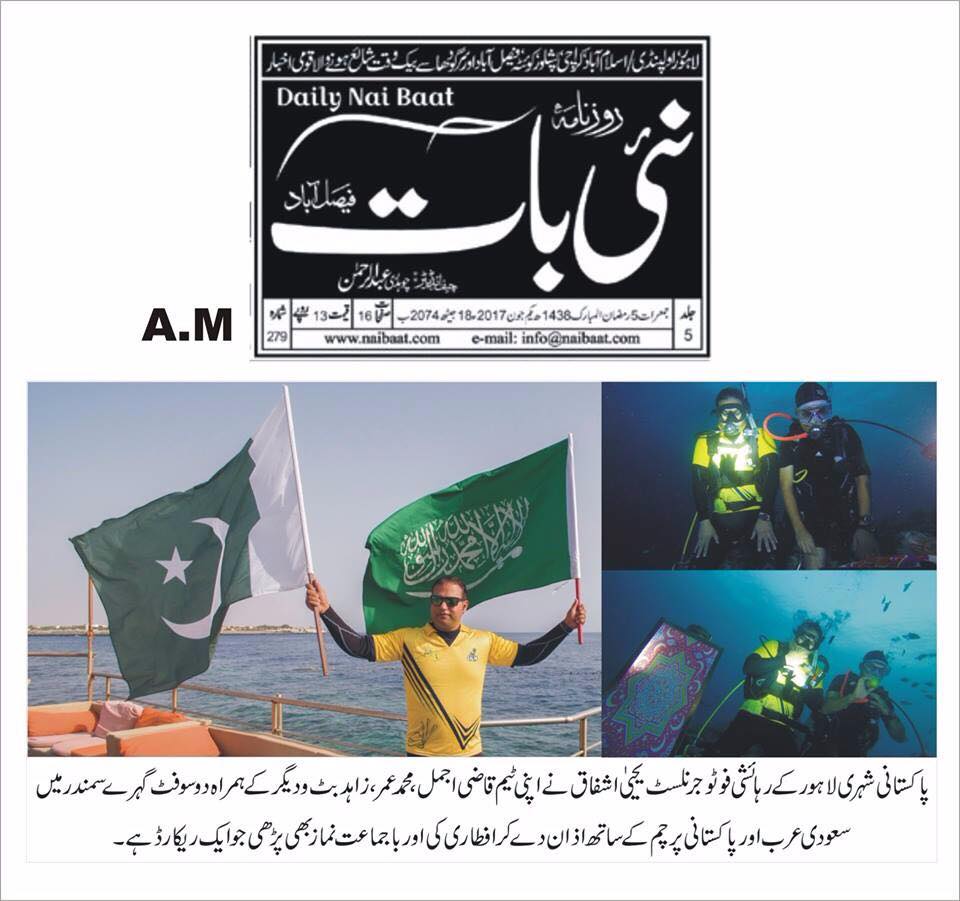 Pakistani origin Yaheya Ashfaq, a photojournalist and a huge Peshawar Zalmi fan alongside his team of scuba divers broke their fast underwater. They took their food alongside all other iftar necessities underwater. One of the team members first recited the Azaan. Following that, they offered the prayer together underwater and then ate something as well.
All of this took place in Saudi Arabia, but the team members made sure Pakistan's flag was there to celebrate this memorable, yet a record-breaking opportunity.
Pakistanis, however, had a different take on this when the video was shared.
Within 20 Hours, The Video Had 1 Million Views!
This Person Had A Different Take
A Non-Muslim Said This…Which Makes Sense
Another Non-Muslim Saying Words Of Wisdom
Oh And This Too…
Here's the link to the video in case you haven't seen it:
Even News Channels Were Talking About This!
People have their own ways of showing their love to the Almighty. One could say that what these men did was to go to different limits to show how much the Almighty and this religious observation means to them, while other may question the sanity. There are people who continue saying that all of this money could've been utilized in feeding the poor. On the other hand, people are praising these young men for doing something extraordinary.
This is, however, is something new. May Allah bless us with the best and count our deeds, Ameen.