There are universities in Pakistan that are called as the "dream institutes" for those who dream big. They have a certain standard of education they offer – they have their names embedded in the educational system of the country. The students who graduate from these "dream universities" are one step ahead of others – be it their employment status or be it the preference of organizations/companies.
However, at times, these universities depict themselves as classists and elitists, based on the way they operate.
Lahore University of Management Sciences, commonly known as LUMS has established itself as one of the top universities in Pakistan. With the premium education they offer comes a heavy financial debt paid off by the students and their families.
To Address the Financial Debt, Many Universities Offer Financial Assistance and LUMS Does the Same
Despite being a top, yet extremely expensive university of Pakistan, LUMS is not an affordable option for the lower middle class, which is why they offer financial aid eligible, bright students, who deserve to be associated with LUMS.
To promote their financial aid, LUMS uploaded the following image: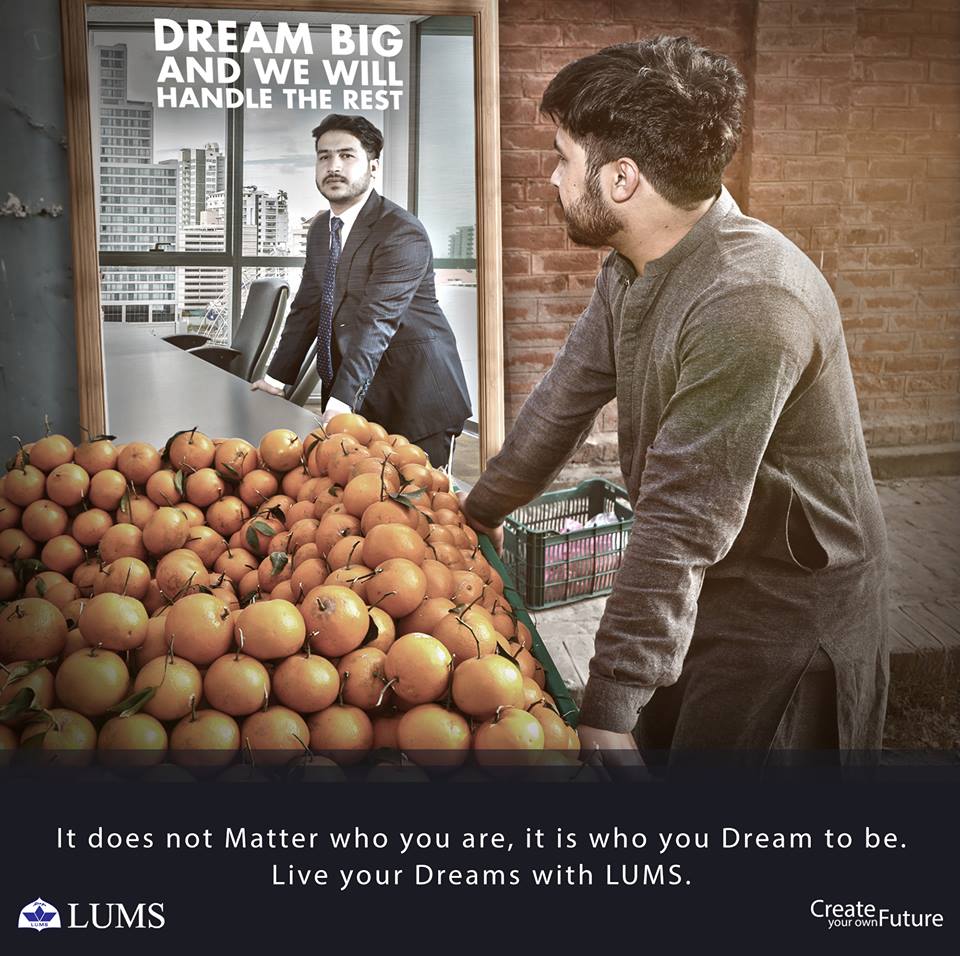 Along with this caption:
Money does not matter at LUMS. Passion, Diversity and Merit is what we stand for.
Apply now for financial support at LUMS and let your dreams be your only limit.

Details: https://financial-aid.lums.edu.pk/
People Were Furious and Stated that the University May Have Ridiculed the Fruit Vendor who Works Equally Hard Day and Night!
Well…

The Comments Kept Pouring In!

Makes Sense

Here's the Picture Shared by LUMS

Upsetting to see how the such a well-reputed university could make something in such poor taste that would not only upset Pakistanis in general but their own students as well.