In an unusual turn of events, a Pakistani couple named their newborn baby 'Border'. Why, you ask? Because he was born at Attari-Wagah Border in the Punjab territory of India.
Nimbu Bai and Balam Ram, the couple, belong to the Rajanpur district of Punjab province. They said that the baby had been named 'Border' to commemorate his unique place of birth i.e. the Indo-Pak border.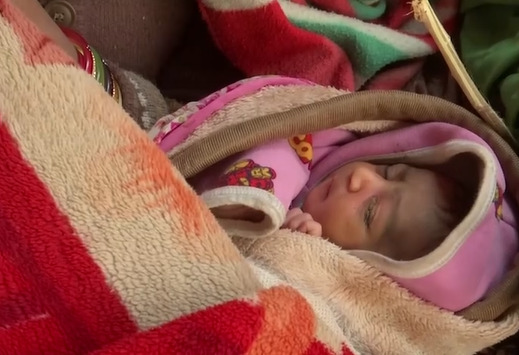 Nimbu Bai was pregnant and went into labor on December 2. Some women from the neighboring Punjab villages arrived to help her deliver the child. Meanwhile, the locals also arranged medical facilities for the delivery besides rendering other help.
According to Balam Ram, he and his family were stuck at the border as they had come to India for a pilgrimage. However, they did not have the necessary documents to enter their country.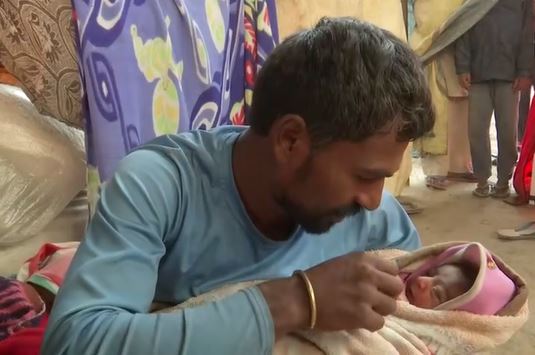 The couple was among 99 Pakistani Hindus, who had been stuck in Attari for over 70 days due to a lack of necessary documents. Desperate to return from India, they were stranded near India's Attari-Wagah border in a state of helplessness for the past several months.
Stranded Pakistani nationals
Significantly, many of them went to India on pilgrimages to Haridwar and Jodhpur before the covid lockdown in March last year. Meanwhile, some went in 2018 and overstayed their visas. These stranded people reportedly include 47 children out of which six were born in India and are below the age of one.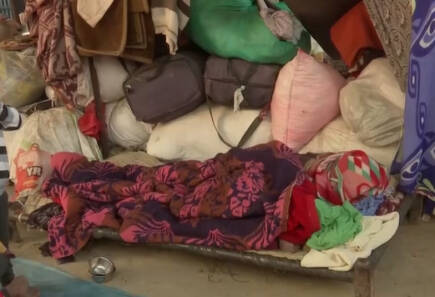 Since then, the stranded Pakistani nationals lived outside the Attari border by making night shelters. The locals provided them with three meals a day, medicines as well as clothes.
While the rest of them managed to return to Pakistan on Monday, the couple and their five children will have to wait longer till the infant's documents are readied.
"On Monday, all the other Pakistani Hindus crossed over to Pakistan via the Wagah border, except the newborn and his family," Punjab Police's protocol officer Arun Pal. "Punjab Police's protocol officer Arun Pal The Pakistani officials have refused to accept the baby without the necessary documents."
Among the pilgrims, another Pakistani citizen, Lagya Ram, had named his son 'Bharat' when he was born in India in December last year. He allegedly came to meet his brother in Jodhpur but could not cross over to Pakistan.
It may be recalled that around 40,000 Pakistanis were stranded in different counties amid the covid pandemic last year. While the PTI-led government did try to help stranded Pakistanis by providing them ration, many said they did not need food, but just wanted to go back home.
What do you think of this story? Let us know in the comments section below.