Oh, boy! Just when we thought that Pakistani couples had exhausted all ideas to make an impressionable entrance at their wedding receptions, this couple came up with the idea of making a grand entrance in a boat. We sure do applaud their sense of creativity! A couple from Faisalabad outdid all the grand wedding entrance ideas.
We have all seen those fun YouTube videos of couples making their entrance into the wedding venue. While some are epic, others just come off more silly than impressive. They all plan on giving their guests an unforgettable experience with a unique entrance.
Previously, we have seen couples making an entrance on everything from the traditional palanquins to scooters and bicycles. Some were even seen hiring rickshaws to make a unique entrance at their wedding. But it seems as though this Faisalabadi couple just beat them all with their entrance!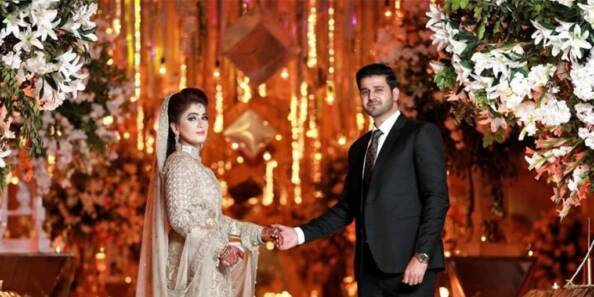 Talk about going extra… this couple literally got a special rectangular pool made for their entrance. Actually, we can't seem to quite know what to make of this exaggerated new notion. Their boat dreamily drifted into the marquee and for a moment everyone held their breaths in awe.
This is how the couple enchanted everyone on their reception
Not only was the entrance grand, but the décor was also absolutely fancy. More so, everything from the centerpieces to the floral arrangements was downright flawless. In fact, the venue looked like something exactly out of a fairy tale.
Here is what the rectangular pool looked like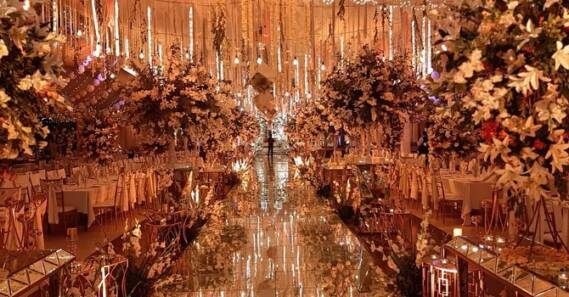 But wait.. the extravaganza does not end here. Wait till you lay eyes on their wedding cake. Although the cake looks a bit ordinary, the way it was spiraling was nothing close to ordinary. Yes, you read that right. The cake was spiraling!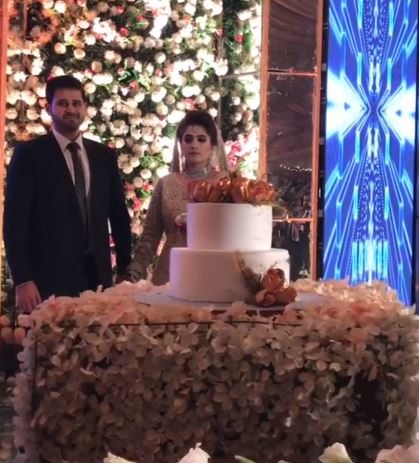 In addition to this, not only was the reception décor impressive, but the baraat décor was also even better! From the cubic centerpieces to crystal candelabras, everything was beautiful.
Here is a sneak peek into their extravagant baraat décor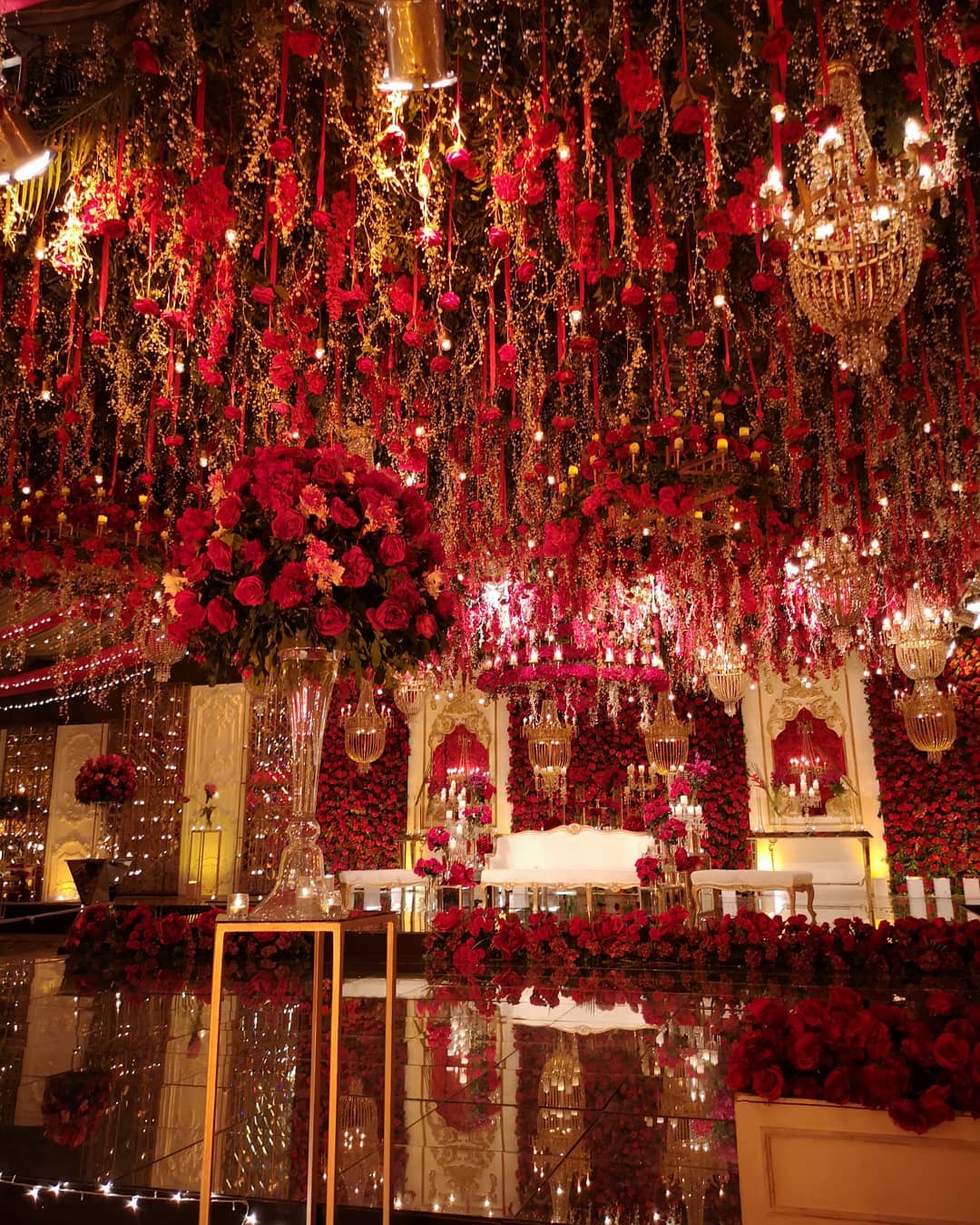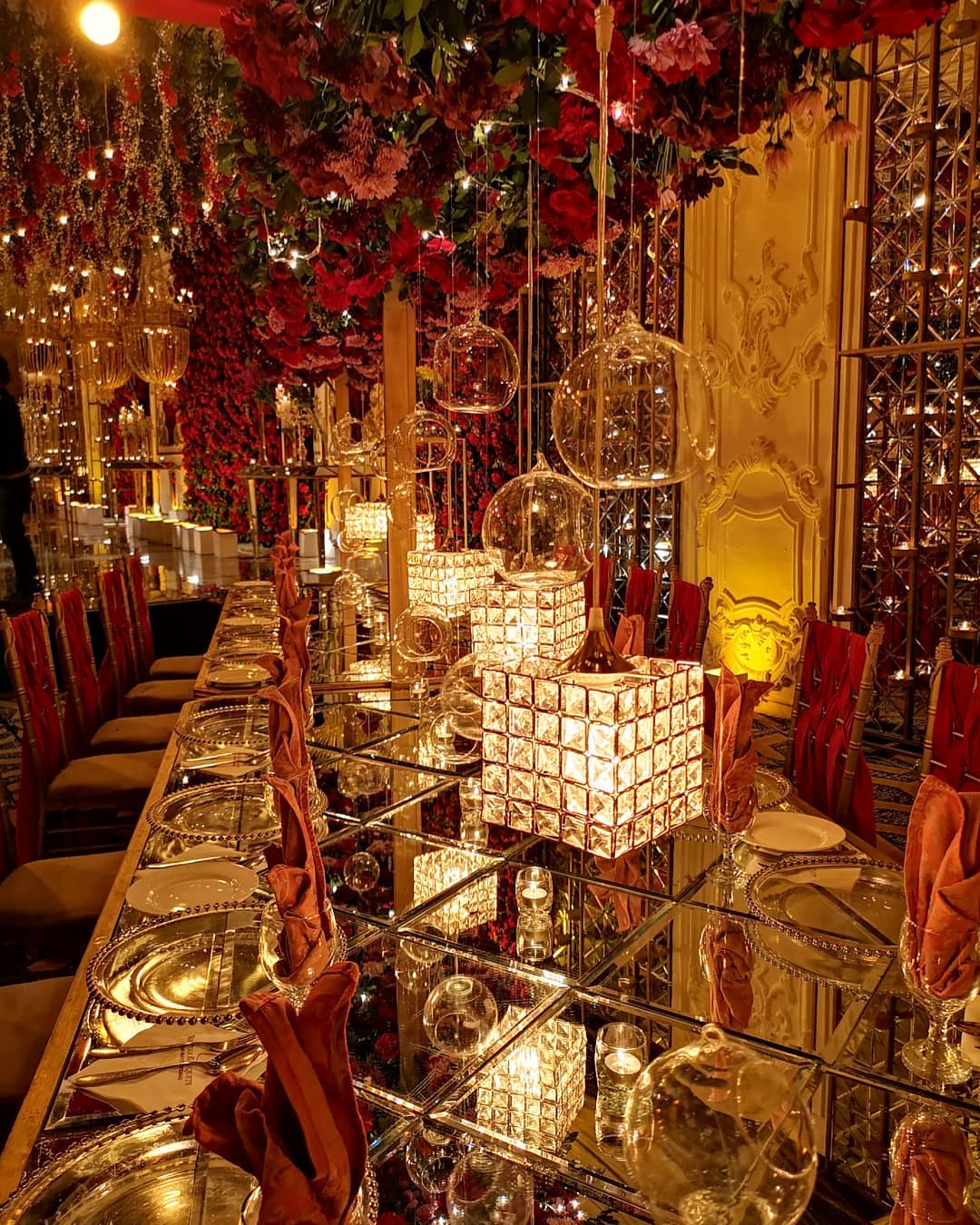 Be as it may, this grand entrance received quite some criticism from people in general due to its extravagance.
Why waste so much money on a mere entrance?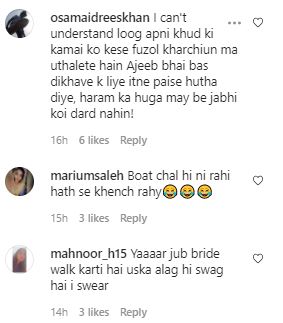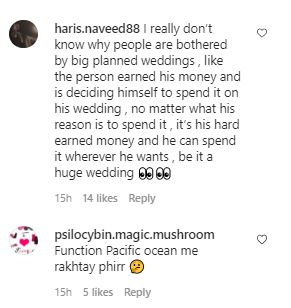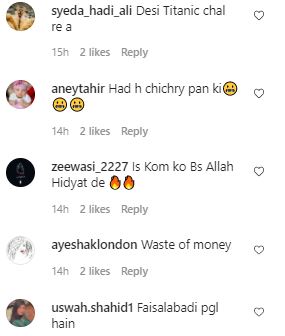 Well, these people do make a point. This is a true example of when you have a massive amount of wealth but clueless about where to spend it. Nonetheless, we commend the happy couple for their boldness and sense of creativity. They made quite an impression on all and left lots of people swooning.
We are curiously waiting for someone to beat this unique wedding entrance idea now because the mind does wonder- what will be next?
Last month, another big fat wedding that left our jaws dropped was of the son of Master Tiles' owner. As soon as the social media users caught glimpse of the grandly lavish events, they were quick to call them out for showing off their wealth. Many were quite furious over the expenditure which they could have instead spent on an orphanage or poor people who need help.
What do you think of this story? Let us know in the comments section below.