Pakistanis are always in it to win it. The talented capable youth participating in competitions whether academics or in sports have always come out on top. Pakistanis have taken part in all kinds of sports competitions but have you ever heard of the fledgling sailing competition that is held in Bahrain? It's called The Al Bareh International Sailing Regatta arranged by Bahrain Maritime Sports Association.
Pakistan Sailing Team Shines The Name Of The Country In The Kingdom Of Bahrain By Winning 6 Medals.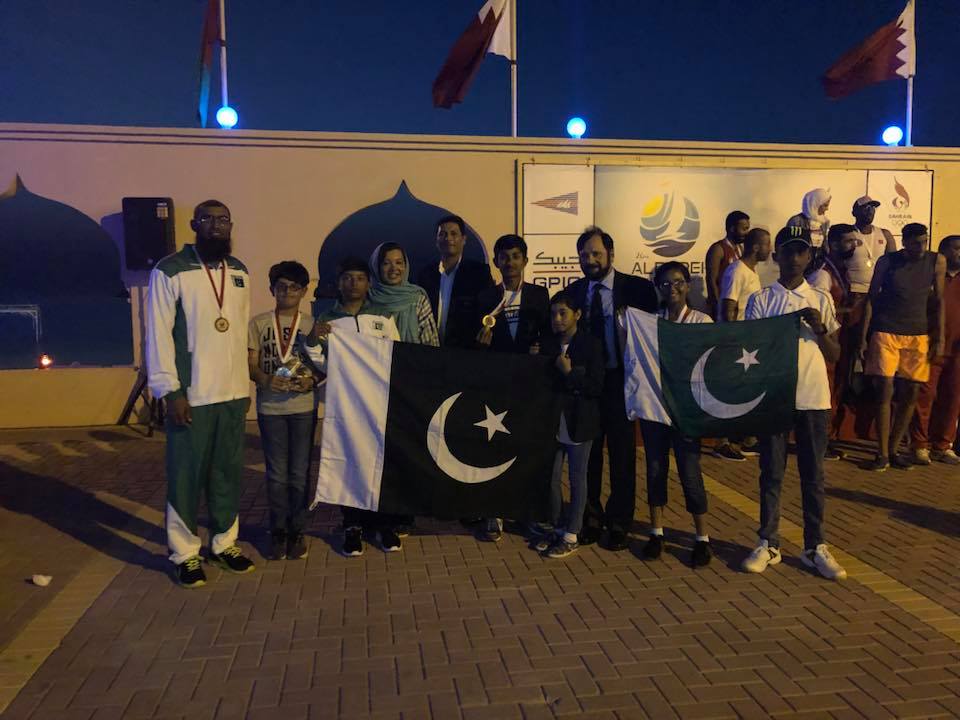 The sailors performed excellently and bagged 2 gold and four bronze medals. The names of the winners are:
Mohammad Yousuf Baig – wins a gold medal in U12 Optimist.
Najeeb Ullah Khan – wins a gold medal in Laser Radial. 
Zoya Asad Ali – wins bronze in U12 Optimist.
Zoya Asad Ali – wins bronze in Optimist Girls.
Abdullah Akram- wins bronze in Optimist.
A sixth (6th) medal was won by Mohammad Tanveer in the Laser Standard class, who bagged a bronze medal. The overall performance of Pakistanis in the competition was more than satisfactory!
They sure have a bright future ahead of them.
This is absolutely magnificent.
Here's the medal ceremony:
Please congratulate Mohammad Yousuf Baig for winning the Gold medal in U12 Optimist – Al Bareh International Regatta 2019 Kingdom of Bahrain MashAllah very well done Yousuf we are super proud of you.

Posted by Pakistan Youth Sailing Association on Monday, June 24, 2019
These enthusiastic and skilled children along with many others did us proud. It's great to see the youth broadening their horizon and taking interest in sports other than the usual cricket, tennis, football, and polo. Just like many sports, sailing too requires a lot of stamina and physical fitness and to think these very young children managed to win bronze and gold medals is deserving of a standing ovation.
Definitely not the traditional sports you always hear about and with the Cricket World Cup 2019 in full action, this is the refreshing news that needs to be circulated. What these young sportsmen managed to achieve should be brought under the limelight.
Some Honorable Mentions:
Ifrah Wali And Amina Wali who broke stereotypes being Pakistani females that participated in South Asian Winter Games 2011. The skiing sisters won gold and silver medals.
Mohammad Hamza and Humam Ahmed, squash players both won silver medals in US Junior Squash Championship at the Philips Academy, Boston.
Also Read: These People Are Doing a Massive Job for Football in Pakistan and We OWE a lot to Them!
Feeling proud? Share your sentiments in the comment section below!