Stanford University has recently released a list that represents the top 2% of the most-cited scientists in multiple disciplines. The list comprises around 160,000 individuals. Twelve Pakistani teachers have made it to the list compiled by Stanford University.
According to Independent Urdu, nine of the teachers are from Punjab University (PU) and three from Government College University (GCU), Lahore.

Six researchers are from Punjab University in the category for the international examination of one-year research papers. The names of the researchers are Dr. Hafiz Azhar, Dr. Zeeshan Yousuf, Dr. Mohammad Younis, Dr. Saima Arshad, Dr. Abdur Rehman, and Dr. Noman Raza.
The Punjab University college's spokesperson said Dr. Khalid Mahmood, Dr. Mohammad Sharif, and Dr. Mohammad Akram were selected by Stanford for their lifetime research.
Dr. Mahmood is the only professor in South Asia to have received an award in Information and Library Science. Professor Dr. Mjuahid Abbas, Professor Dr. Zakaullah, and Dr. Abdul Sattar Nizami are the professors from GCU Lahore making it to Stanford's list.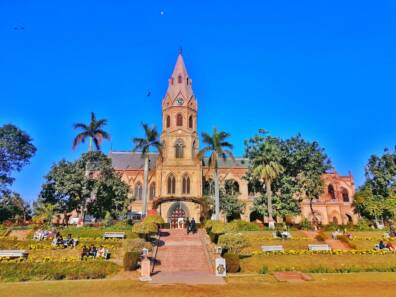 Dr. Asghar Zaidi, Vice-Chancellor of GCU Lahore, congratulated the teachers. He said the professors were very happy to be among the world's best researchers.
Twitterati congratulate Pakistani teachers for making it to the prestigious list
Social media users in Pakistan were happy to see Pakistani teachers making it to the list of Stanford University. They congratulated them for making Pakistan proud at a global level.
This is not the first time Pakistanis have made it to the prestigious Stanford University. In July 2019, Stanford University announced that the Pakistani film 'Motorcycle Girl' will be played as a part of the university's Global Studies Summer Film Festival.
The story of motorcycle girl is based on the courageous girl Zenith Irfan. The director of the film is Adnan Sarwar. Ali Kazmi and Samina Peerzada are also a line-up of the cast. 
What do you think of this story? Let us know in the comments section below!