Pakistan is truly blessed with highly talented young individuals. Lately, Pakistani students won prizes as they emerged as the champions of the Global Huawei Information and communications tech (ICT) Competition Middle East 2020. Made us proud by winning the top two desired spots.
The team of three Pakistani students, Kalim Ullah, Maria Aftab, and Asadullah, won first place prizes in the regional tech contest, they also qualified for the final global competition.
It must be noted that more than 15,000 students and 440 universities from all over the world participated this year. In addition to this, the event took place virtually.
Taking to its official Twitter handle, Huawei Middle East paid tribute to the winners of the first prize at the ICT competition.
The final leg included 13 teams from 27 universities in which Team Pakistan 1 gained the victory. More so, the team won a couple of prizes that include $20,000, Huawei MateBook laptops, and smartphones. Not only that but also a chance to join Huawei Pakistan.
Turns out, the winning students come from the National University of Sciences and Technology (NUST). As well as Mehran University of Engineering and Technology Jamshoro.
Fortunately, the win has enthused the students to secure a position in the final round too.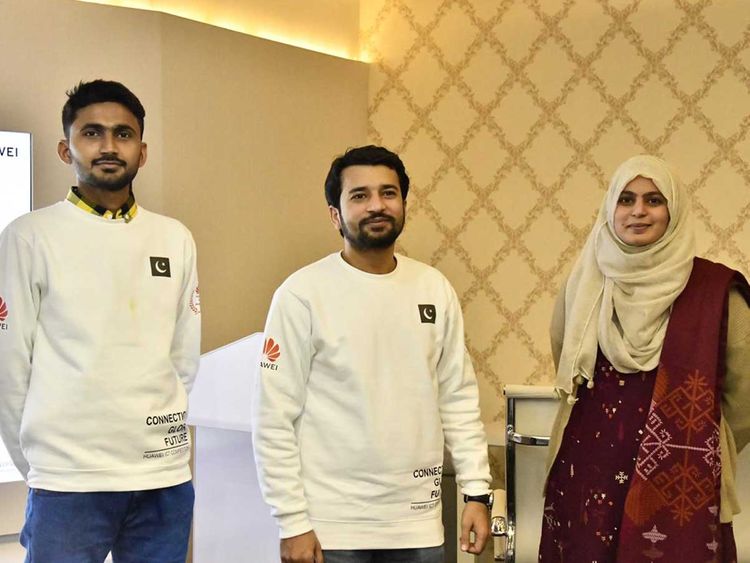 The member of the winning team, Kalim Ullah, said it was an exciting and "incredibly proud" moment for Pakistan.
"It is a huge honor to represent Pakistan in the esteemed competition and to bring glory to our country," said Kalim, a Master's degree student at NUST Islamabad majoring in Networks, Cloud Computing, and Artificial Intelligence.
The students were glad that the Chinese tech giant offered them an immersive learning opportunity during the coronavirus period that affected the global education system.
The second prize also won by Pakistan team 2
Surprisingly, the second prize was also bagged by Team Pakistan 2, which included Fawad Hassan from Balochistan University of Information Technology (BUITEMS), Umair Imran from University of Central Punjab, Lahore, and Saqib Hussain from Mehran University of Engineering and Technology.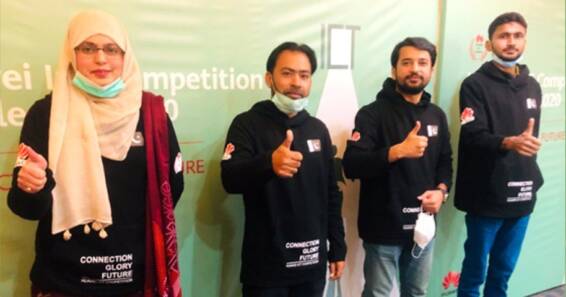 Team Iraq was also ranked second while Team Lebanon, Team Bahrain, and Team Oman 1 secured the third prize. Finally, the best 30 students from Pakistan were finalized for the final national round and shortlisted the top six for the Huawei ICT Middle East competition.
If given an opportunity, our youngsters can achieve astonishing success at global levels. Apart from these three champions, a young student named Muhammad Abdullah is also proof of this.
Abdullah has been declared as a global winner by the Association of Chartered Certified Accountants (ACCA) for scoring the highest marks among students from all over the world. He achieved this feat in ACCA's Strategic Business Reporting (SBR) examination held in September 2020.
Moreover, in February 2020, a tech student from Faisalabad invented 'smart shoes' for the blind and it garnered praises from all across Pakistan.
What do you think of this story? Let us know in the comments section below.