We all are aware of how scrumptious Chinese food is, whether its the chow mein, Kung pao chicken or dumplings – each and every dish is just lip smacking, especially if you're a big fan of Chinese – you'll know what I'm referring to. China is not only known for their delicious food but also popular for people who are very simple and hard working. However, one thing you probably weren't aware of was that they can be pretty amusing and just might crack you up.
Talking about cultures, us Pakistanis are no less than a big fat ball of fun. For some reason all of us Pakistanis are just immune to the weirdest humor, maybe it's because of our parents calling chewing gum a cheegum or when your mom screams sab tor do when you break one plate in the kitchen.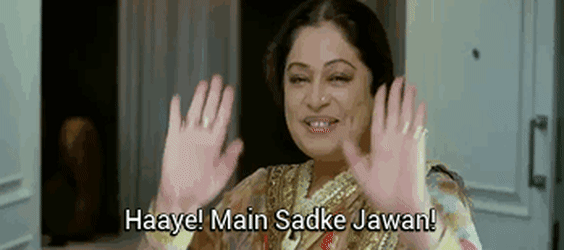 I guess, most of us grew up in that certain ambiance that's just filled with hilarious fun incidents that never fail to crack us up. Moreover, if you're an overseas Pakistani, all of this amplifies.
Recently, we came across this certain post and we burst into laughter. These Chinese people have a way with conveying their message to Pakistani patients – kyun ke language barrier bhi koi cheez hoti hai. 
A Pakistani student in China found this note when he was in that certain hospital for his surgery and it's a knee slapper!
So, basically, the message was to convey that the patient that he can't eat or drink anything since he has surgery at 8 the next morning but kudos to the signs and the note!
This is how people translated the message for the Pakistani student in China and these are a lot funnier!
Some thought, the Chinese are on the verge of ending the patient's life!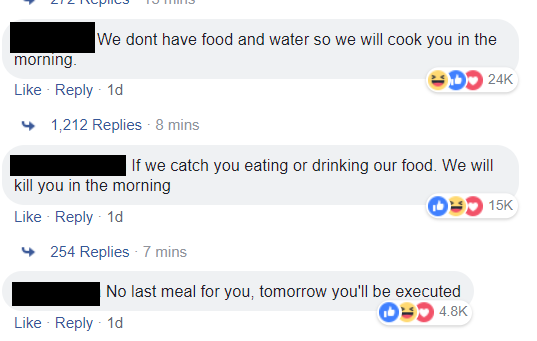 Some guessed it right


A few just went overboard with the assumptions
These people thought that the nurse got creative!

This just takes the cake, you guys!

So, now that you know that Chinese people can be really humorous, let us share some of the amusing things us Pakistanis are capable of as well!
Oh, Yass!
Types of Pakistani people:

1- chappal ko wirelock laganay walay
2- 2 sabun ko mila kr ek bnanay walay
3- toothpaste se akhir tk paste nikalnay walay
4- bike ko hila kr petrol ka andazy laganay walay

Aur phir atay hain wo azeem log jo sirf memes py tag krny k lye e paida huay

— Um@r ?? (@umarzubairr) January 30, 2018
LOL
When I saw my Karachi wali aunty putting alu in Biryani pic.twitter.com/2YLOMdh1bD

— Memes of Pakistan (@MemesOfPakistan) January 28, 2019
Desi parents be like…
I'm sure you'll think this is jolly. Desi Meme – Doctor pic.twitter.com/NN4DWu8cC8

— Bryant Biggins (@BryantBigginsEi) January 25, 2019
In a nutshell, Pakistani or Chinese – we've come to a decision that both of us can really take it up a notch when comes to humor and sarcasm, or at least this post describes that. So, what do you think about this incident with the Pakistani student in China? Let us know in the comment section below!