There is no doubt that Pakistan is blessed with highly talented young individuals. If given an opportunity, these youngsters can achieve astonishing success at global levels. A young student named Muhammad Abdullah is proof!
Originally from Lahore, Abdullah has been declared as a global winner by the Association of Chartered Certified Accountants (ACCA) for scoring the highest marks among students from all over the world. He achieved this feat in ACCA's Strategic Business Reporting (SBR) examination held in September 2020.
Abdullah is pursuing an ACCA embedded BSc Accounting and Finance program at the Lahore University of Management Sciences (LUMS). The ACCA embedded program at LUMS provides the students of BSc Accounting and Finance with an opportunity to complete the ACCA exams during the course of their undergraduate degree.
The ACCA is a global accountancy body. It has 527,000 registered students in 179 countries. It rigorously tests the skills, abilities, and competencies that a modern accountant requires. Moreover, it prepares them for rewarding global careers as highly qualified and competent finance professionals.
Abdullah's father is also an accountant by profession. He is very happy to see his son following in his footsteps to pursue a career in Accounting and Finance. Abdullah's mother has a Master's degree in English Literature.
Abdullah expresses his joy after creating the global record
Abdullah was ecstatic about breaking the global ACCA record. In an interview with The Nation, Abdullah said, "I belong to a middle-class family. The middle-class has its own struggles and challenges. There is constant pressure to perform to be competitive and to survive. I feel that this pressure has motivated me to come out of my comfort zone."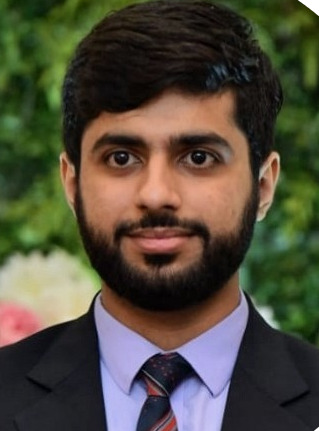 "As a professional in the future, I aim to bring a positive change in society and work towards empowering youth from underprivileged backgrounds. Having the ACCA qualification will provide me with the necessary skills and vision to do exactly that."
The global record holder also had a message for the country's youth. He said that young students should never underestimate or limit their potential. With dedication, an individual can achieve anything and compete against everyone.
Pakistani students making the country proud at a global level
Individuals like Abdullah are an inspiration for the youth of Pakistan. Such students illustrate the fact that with will and determination, an individual can achieve anything in life. However, Abdullah is not the only student to make Pakistan proud at a global level.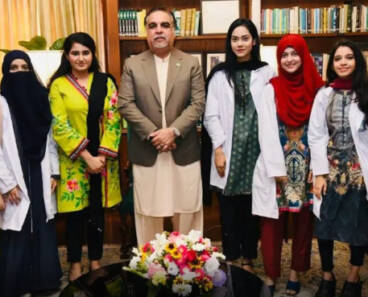 In March 2020, a group of five medical students from Karachi discovered a beneficial way to avoid plastic usage.
Originally from DOW University of Health and Sciences discovered a way to turn fruit and vegetable peels into usable plates. The innovation came in order to put a complete stop on using products made of plastic to avoid pollution.
In February 2020, a tech student from Faisalabad invented 'smart shoes' for the blind and it garnered praises from all across Pakistan.
What do you think of this story? Let us know in the comments section below!