Singapore is known for its internationally fused cuisine and fascinating food culture. From Chinese and Indian to Malay and Indonesian, the range of choice can be somewhat overwhelming. In case you fancy a wholesome Pakistani meal, there is one place we have in mind for you.
Pakistani cuisine is all about the flavors, spices, and aromas that capture the country's true taste. So, desi food lovers, if you're looking for the best mouth-watering dishes, you have come to the right place.
Brian Kennett, a food blogger in Singapore, has found an exquisite Pakistani restaurant that serves food that will tantalize your taste buds!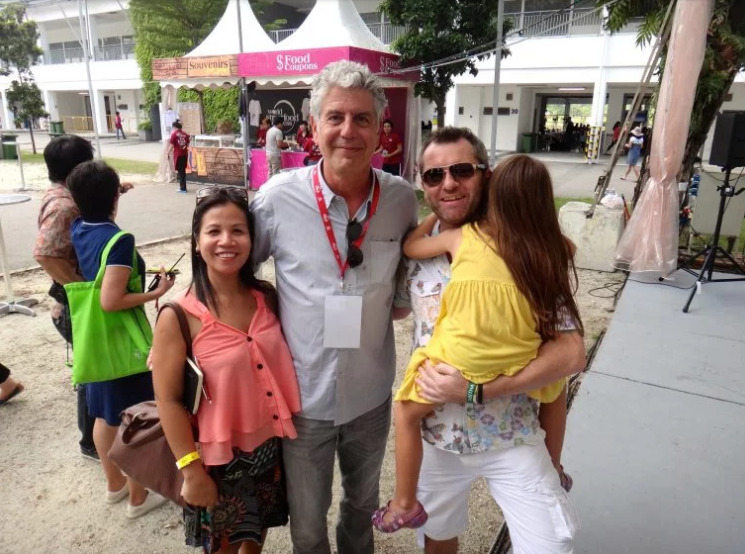 On his very first experience of 'Kebabchi Charcoal BBQ @ Gluttons by the Bay', Kennett fell in love with the restaurant's exceptional food. It serves authentic Pakistani street food, and that too at super affordable prices!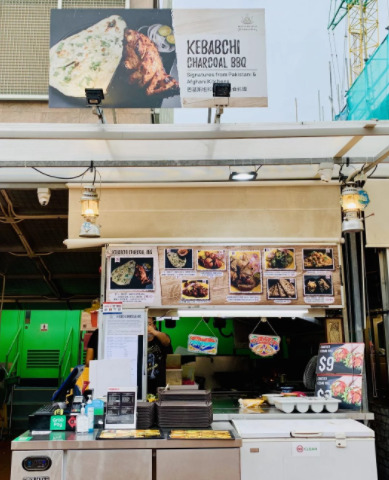 As Kennett describes it, "Stunning dishes that hit your eyes first, then these wafts of exotic aromas and spices hit your nose and then the taste test and holy shit the food angels of Pakistan start singing. This is such quality tasting food, all made in the usual tiny hawker stall." Also, this place does not only serves Pakistani food but also Afghani cuisine!
Let's dig into the detailed food review!
"You want to have the fluffiest naans of your life. Almost a hybrid buttermilk something or other with naan. This is the Cheese and Garlic Naan. We also got plain and butter. OMG!!! Stunning. They come served with this, 'I don't know what it was delicious pinkish dipping sauce'. Man oh man, so, so good – and #1 and I then started using the Naan to eat the curry. Another heart-palpitating moment!!!" he writes.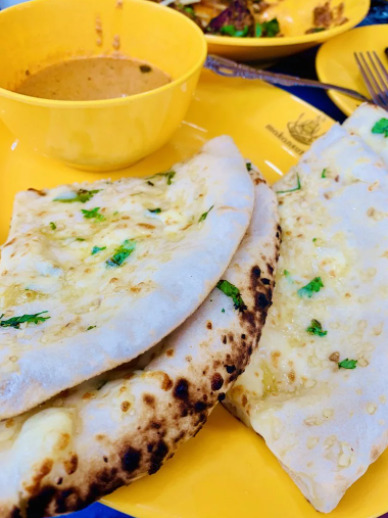 Reviewing the Boneless Chicken, he tells, "Tikka Seriously good Tikka, almost with a quasi-batter crunch on the outside. Beautifully spiced, super-moist and tender. Goodness me. Damned fine!!!"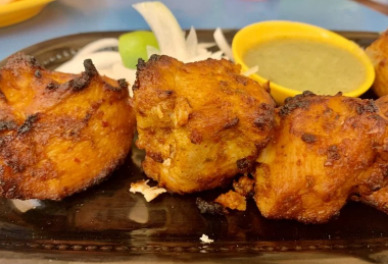 Now comes the star of the show: Chicken Karahi. "One of, if not the best curry dish I have ever had. I kid you not. This really is up there in the heady heights of best-ever curry that beardy fat bloke has ever, ever eaten."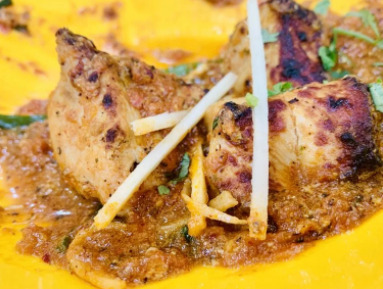 We are not drooling, you are!
"I guarantee wholeheartedly you will not be disappointed," Kennett promises. A must-try then, isn't it? Also, it is in a great location, as you get to enjoy it in a hawker setting, and a cracking hawker setting.
Here is a complete Vlog on the restaurant
In case you want to read the blog post, here you go: Kebabchi Charcoal BBQ @ Gluttons by the Bay. So, will you be visiting any time soon?
And by the way, have you tried the expensive 23 carat 'Gold Biryani' worth Rs43,000? Yes, it's a thing in Dubai!
What do you think of this story? Let us know in the comments section below.