This past Friday, Supreme Court of Pakistan sentenced Nawaz Sharif, Maryam Nawaz, and Captain Safdar to jail over a number of cases. The former Prime Minister Nawaz Sharif is handed to serve the longest, around 10 years of imprisonment over possession of illegal properties in London.
The case was going on for a number of months now and the Supreme Court's verdict came imminently. Meanwhile, protests against the decision are surging in all parts of the country dominated by PML-(N) supporters. There are social media campaigns and mass protests as people continue to oppose the verdict. For them, the charges against the Sharif family are wrong and totally baseless, something they largely believe on top of the noise of their support for them.
All noon-league fanatics are simply not having at all! For the sake of your own mental peace and security, avoid arguing to turning off a PML-(N) supporter this time around. The stakes are high and it could get ugly without you even seeing it coming through!
Innnnn faaaact, there are mass protests in the Sharif family's second home – London, UK!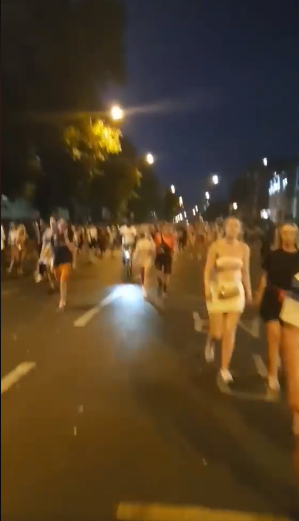 Of course. Londoners have wholeheartedly grown accustomed to this clan from Pakistan. As if the desis already living there were not enough, the Sharif family decided to buy all these fancy places even the people of London do not dare to dream of owning in their lives. But the Sharifs do and now they are straight headed to jail!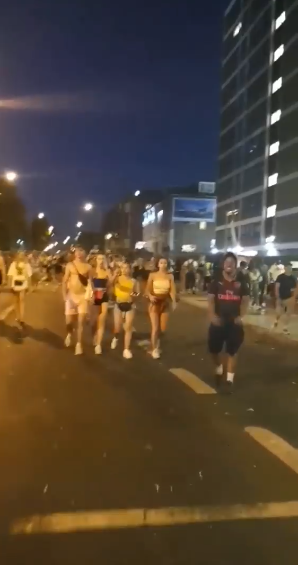 Meanwhile, a Pakistani guy just recorded scenes in London where all these angrez people are leading huge protests against the Supreme Court's verdict against the Sharif clan. The scenes are unreal and streets are flooded in Mayfair, Hyde Park and everywhere with adults and children protesting their souls out in protest!
Waaaatch!
Protests in London after yesterday's verdict on Nawaz Sharif!Snapchat: mominsaqibInstagram: mominsaqib

Posted by Momin Saqib on Friday, July 6, 2018
SORRY NOT SORRY…
This guy has been trolling everyone with this one video and it has over a million views now. Damn. Obviously, you would fall for it and it does come off way too real.
Yes, guys, it was funny and no, people in the UK are not protesting over what is about to happen to Nawaz Sharif. They are England fans who are disappointed and returning to homes after the team lost a game.
Sorry guys, but it was funny. Kudos to Momin Saqib for pranking over a million people.