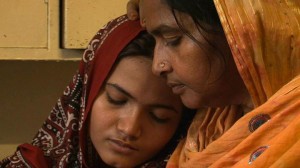 Outlawed in Pakistan is one of the Pakistani movies that no one wants to talk about as it is made on a very sensitive issue. Such Pakistani movies don't do well at home but internationally they are very well received and appreciated.
The story of the movie, Outlawed in Pakistan portrays the young Pakistani girl (kainat) who was supposedly gang raped by four men in a rural village in Sindh when she was coming back to her home from school. This is one of the Pakistani movies which are filmed in the form of short documentaries. Outlawed in Pakistan was one of the 15 short documentary movies which were screened at the Sundance Film Festival 2013. This is the only one of the Pakistani movies which was also aired on PBS Frontline.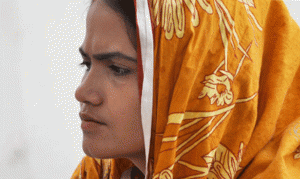 This is one of the Pakistani movies which cuts through the conventional commercial genre and is based upon strong substance. As indicated by PBS, the story addresses profound, sensitive issues in Pakistan's society: "In Pakistan, ladies and young women who assert rape are regularly more emphatically denounced than their rapists. Some are even murdered by their families. For this remarkable story, movie producers Habiba Nosheen and Hilke Schellmann invested years following one alleged raped girl's odyssey through Pakistan's defective justice laws and  system and also her claimed rapists' mission to clear their names."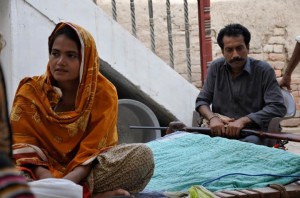 Kainat's journey and four years of struggle for justice was closely followed by Nosheen and Schellmann.  It is one of the Pakistani movies which reveal the flaw in the justice system of Pakistan and the thought process of the masses living in the rural areas of Pakistan.
While interviewing the press, Nosheen and Schellmann said:
"In all honesty, we were additionally struck by a teen who was that blunt and focused. There's something unique about the way she's possessed the capacity to be so open about an issue that is such an unmentionable topic in Pakistan, and that you don't see very often in Pakistan,".
Talking to the press of Pakistan, Muhammad Ali Sheikh, the associate producer of the movie said, "When I first heard about this project I was really moved by this little girl's story and I immediately wanted to get on board. It was a tough challenge and also a dangerous one. But it was important to tell this story."
On winner the Emmy award for this one of the most unique Pakistani movies, the associate producer said that it is a great honor for the entire team of 'Outlawed in Pakistan' and it is a recognition for the form of art which is hardly in the spotlight. To him, winning an Emmy came as a surprise, boosted his confidence and made him more determined to work on the taboos in Pakistan.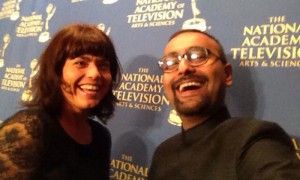 In 2013, Nosheen and Schellmann approached Muhammad Ali Sheikh; he immediately decided to work on the project. He was of the opinion that Kainat's story was very inspiring and it had to be well told.
Discussing rape with general public in a society that deliberately ignores the offense left Kainat helpless and exposed her and her family to harassment. Her sibling was killed; her father was attacked more than once. The family was forced to leave their home and was compelled to move to Karachi yet they didn't surrender and kept fighting for Kainat's rights.
The eye-watering and heart breaking story of Kainat and her battle, made 'Outlawed in Pakistan' one of the two Emmy winning Pakistani movies. It received the Emmy award for the category 'Outstanding Informational Programming — Long Form & Outstanding Research'
A number of Pakistani movies are scheduled to release in the near future, but none on them touched such a sensitive issue. Pakistani movies on should be made on such topics so that regular citizens of Pakistan are able get some inspiration and fight for their rights.