Pakistani Movies are heart throbbing. I am the fan of Pakistani movies. Especially during the past few years, the standard of Pakistani movies have improved manifold. The aesthetic sense of creative actors and directors, and belief of producers and audience on them has revived the Pakistani Movie Industry. We have witnessed some great movies such as Bol, khuda Ke Liye, and Operation 021 making their mark on audience's mind and filling the cinema houses. These movies left an impact through strong scripts depicting the serious issues with great authority. But, we haven't seen any movie with the masala filled story line having dances, music, bold dialogues and romances.
Recently, I came across the trailer of one such movie 'Naach' to be released soon, and it caught my attention. With the beating music throughout the trailer, and strong dialogue lines, makes the movie attractive to 'dhamaal' loving audience. 'Naach' is produced collectively by Nasir Taherani and Manduck Collective Films. The film looks as complete package for family and young audience as it comprises of catchy dialogues that were once the identity of Pakistani Cinema during its epitome in 60's and 70's. it appears from the trailer that the music, dance, and the dialogues will set the movie hit amongst the audiences who are thirsty of some dance-filled and hulla-gulla movie after the satisfactory dose of serious movies like Bol, Khuda Ke liye and Operation 021.
The trailer is very appealing and it can't stop us thinking and reflecting upton the plot of the movie. It will be unfair to talk about the originality of the storyline or get into wild conjectures; the movie's trailer ensures that the movie  is big step ahead towards un-explored area in Pakistani Cinema.
'Naach' will be the first movie to be made on 'performing arts' in Pakistan. The cast of the Naach includes Javed Sheikh, Shaan Shahid, Komal Rizvi, Momal Sheikh, and Noman Butt and other shining stars of Pakistani cinema. Shaan Shahid's appearance makes the movie more anticipated because audience will love to see Shaan performing something unconventional for him. He is heard to be playing a dance teacher in the movie and his dialogues make his role look strong. Shaan is an actor of great caliber and they way he has played role in evolving the Pakistani cinema is commendable. Naach is the best example of his urge to take versatile role. Javed Sheikh is one of the pioneer of modern Pakistani cinema and one of the finest actors of Pakistani Movie industry. He is all set to play as negative lead; it will be interesting to watch him play something he is not much known for. Moreover, his gestures, dialogues, and standing as shown in the trailer is impressive and instantly you feel like watching more of his part in the movie.  Momal Sheikh plays the girl learning the dance and keen to make his mark in dancing arena.
What makes the movie most attractive is the fact that each of main lead's are playing the character they haven't done recently in any movie. This movie looks complete package of romance, drama, dance, music, and inspiration.
While watching the trailer, you may, for once, question the presence of older actors Javed Sheikh and Shaan in a movie, but once you realize it's the acting and performance that counts in the movie, you will let go off that thought. Unless an actor acts and performs, the movie gets hit regardless of the ageing factor of the actors. As they say, the make-up artist takes care of the appearance.
Have we forgotten Bollywood movies and actors in them playing dancers and coaches? Great Actor Amir Khan was seen as dancer in recently released bollywood movie 'Dhoom 3'. Moving on to Hollywood, Al-Pacino and George Clooney haven't given up taking challenging roles till today. If that's acceptable for Hollywood and Bollywood then that's definitely acceptable for Lollywood too. Shaan and Javed Sheikh are mature and experienced actors; I'm sure of their brilliance in 'Naach' as well.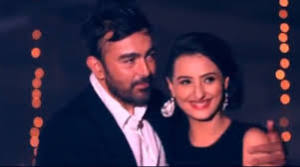 The critics remained ignorant when 'Khuda ke Liye' was about to release and lacked trust on Pakistani Movies makers. Now,Same critics appraise Pakstani movies in that department. With 'Naach', Pakistani cinema will step into masala and naach (dance) filled drama and romance put in a brilliant way. I'm sure it will put shush to the mouths of cricket with its success.
Moreover, we are all responsible to promote and protect Pakistani film industry. We should start accepting open heartedly the widening span of Pakistani movies. Who doesn't want movies covering widespread aspects such as social issues, humor, comedy, romance, drama, thriller, animated movies, and inspiration? It will make the mosaic of Pakistani Movies richer with diverse storylines. I see 'Naach' as the big step towards to the likings of common pople. We all love dances on the dancing tunes, big dialogues brining chuckles of laughter, and thrill with anticipation of result as the plot proceeds , this is what the essence of cinema is and this is what the 'Naach' looks like.
I can't wait to see 'Naach'. It was about to release in 2013 but it has got delayed. I hope it doesn't get delayed much. It is expected to release in the winters. I suggest you people to look out for the trailer if you haven't watched as of yet, and go to watch the movie. After all we all love Pakistani movies and Pakistani cinema and we need to show that love often by appreciating every effort made for it.