There is no denying that Pakistan has got talented individuals in various professions. In particular, Pakistan has produced many highly competent names in the area of science and technology that have made the country proud across the world. Now, a Pakistan-born molecular biologist is all set to get Germany's Leibniz prize.
Recently, a Karachi-born scientist from Pakistan got recognition for her achievements in molecular biology. Her name is Asifa Akhar.
The Pakistan-born molecular biologist has been selected as a recipient of Germany's most prestigious research funding award to be given Leibniz prize. She will be awarded for her groundbreaking cell-biological work on the mechanisms of epigenetic gene regulation.
The Pakistani woman is also the first woman vice-president of the biology and medicine section at Germany's famous Max Planck Society. Akhtar is among the 10 scientists selected for the award. The scientist also won the Feldberg Prize in 2017 as well.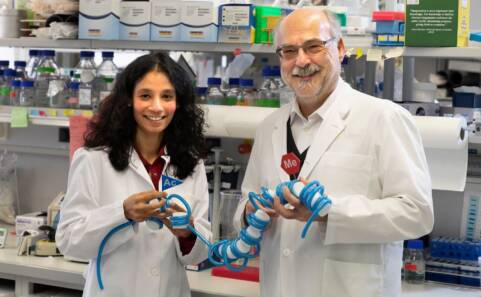 The Leibniz Prize, one of Germany's most prestigious awards, grants a maximum of €2.5 million per award to its winners. The program started in 1985.
The aim of this program was to improve the working conditions of outstanding researchers and to expand their research opportunities.
Netizens congratulate Pakistani scientist on her achievement
Social media users all across Pakistan were happy very happy for Akhtar on her achievement. Many users congratulated her on Twitter and wished her more success for the future.
Scientists like Akhtar are an asset for Pakistan and fortunately, the list of such valuable gems is long.
Earlier in December 2020, Dr. Mubashir Husain Rehmani was in Clarivate Analytics's list of the world's top 1% researchers in the discipline of computer sciences. He is a graduate of the Department of Computer Systems Engineering from the Mehran University of Engineering and Technology.
Rehmani's research primarily focuses on blockchain, wireless networks, cognitive radio networks, and software-defined networks. Currently, he is working as a lecturer at the Department of Computer Science at the Cork Institute of Technology (CIT) in Ireland.
Another Pakistani that has made our country famous globally is Hibah Rahmani. She is a scientist working as an avionics and flight control engineer at the National Aeronautics and Space Administration (NASA).
It is indeed a moment of sheer pride when our fellow Pakistanis receive recognition globally. It reminds us that despite a few hurdles barriers that hinder our progress, we can achieve big things!
What do you think of this story? Let us know in the comments section below!