The fact can't be denied that Pakistanis are one of the most talented individuals. Many individuals in this country possess talent in the most unique disciplines. One of those talents is breaking walnuts with head and a Pakistani has recently made a new world record in that.
Muhammad Rashid, a Pakistani martial artist from Karachi has placed his name in the Guinness Book of World Records by breaking 254 nuts from the head against an Indian player Naveen Kumar in the famous Italian TV show La Noti Dai Record.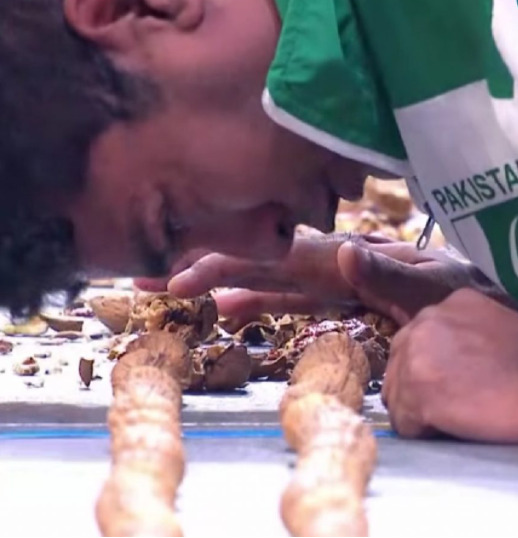 Previously, Kumar held the Guinness World Record for most walnuts cracked against the head in one minute. He had achieved the record in November 2017.
In an interview to an international news channel, Rashid said "I had only seven days to prepare for the attempt. It was just an amazing experience. I want to say that do what you can under you capacity to make country proud. It doesn't matter what sport or field you are representing, just do you best for Pakistan."
The Pakistani artist now has 45 world records to his name. According to Rashid, he aims to have at least 100 records.
He has made records in different categories such as most watermelons crushed with the head in 30 seconds, most walnuts crushed by the hand in one minute, most drinks cans crushed with an elbow in one minute and most spins of a fire staff in one minute.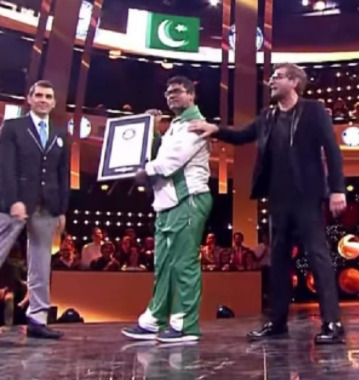 Pakistanis social media are filled with Joy at Rashid's world record
Rashid's Guinness world record has made Pakistani social media users extremely happy. Many Pakistani users shared their joy on social media.
Here are some of the reactions from Twitter:
Muhammad Rashid – The Pakistani martial arts expert working towards 100 record titles
Rashid's record-breaking journey started in 2013 when he participated at the Punjab Youth Sports Festival held in Lahore. He broke the record for the most bottle caps removed with his head in one minute (40).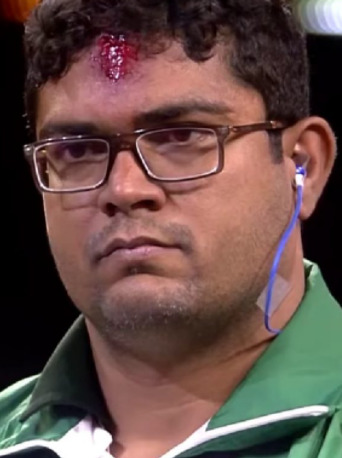 Breaking a Guinness World Records title is often on peoples' bucket lists. But this Pakistani serial record-breaker and black belt holder never wished to stop at just one.
In 2014, Rashid took part in an Italian television show Lo Show Dei to break his own record by removing 61 bottle caps in one minute. Only in 2020, he has broken 14 records, including the fastest time to unscrew 10 bottle caps with a nunchaku, achieving a time of 17.82 seconds.
Most of his records are smashing. They include Most walnuts crushed by the hand in one minute (284), most watermelons crushed with the head in 30 seconds (49), most drinks cans crushed with the elbow in one minute (77), most spins of a fire staff in one minute (188).
What a star! With such an order of amazing records, Rashid has secured himself the status of a record-breaking martial arts icon in the world. He has certainly made his country proud. Pakistan, Zindabad!
What do you think of this story? Let us know in the comments section below!