Ayesha Omar is one of the most talented actresses and models of the Pakistan Showbiz Industry who is also famous for her role as Khoobsorat. Being one of the multi-talented icons of the industry, she has also been into singing. We have come across a hilarious recreation of one of her looks. It is bound to crack you up!
Interestingly, Omar is one of the most popular and highest-paid actresses of Pakistan and is often considered a style icon. She has also made her film debut in the lead role with the successful romantic-comedy Karachi Se Lahore in 2015, followed by a few more.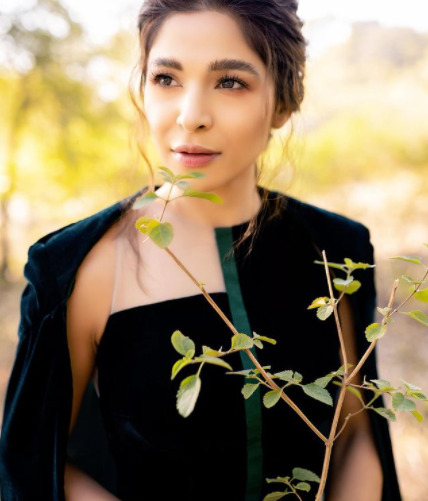 The Hum Style Awards were held earlier this month and we will just say it — this year, Omar's red carpet look stole the spotlight!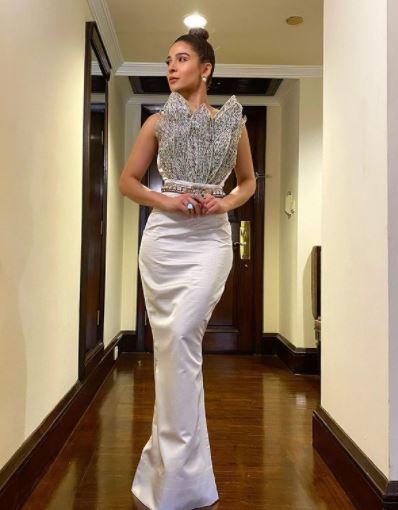 The Hum Style Awards are annual accolades attended by stars from the television, fashion, and music industries of Pakistan, and while celebrities are meant to wear outfits that show the very best that Pakistani fashion has to offer, the looks they offered this time around were anything but impressive. Nonetheless, Omar managed to stand out among the rest.
Taking to Instagram, a user Mehmood Noon did a hilarious recreation of her Hum Style Awards outfit. "Rehearsing for Hum Style Awards," read the caption.
Check it out!
LOL! Close enough, no?
Well, here's how Ayesha Omar reacted to it: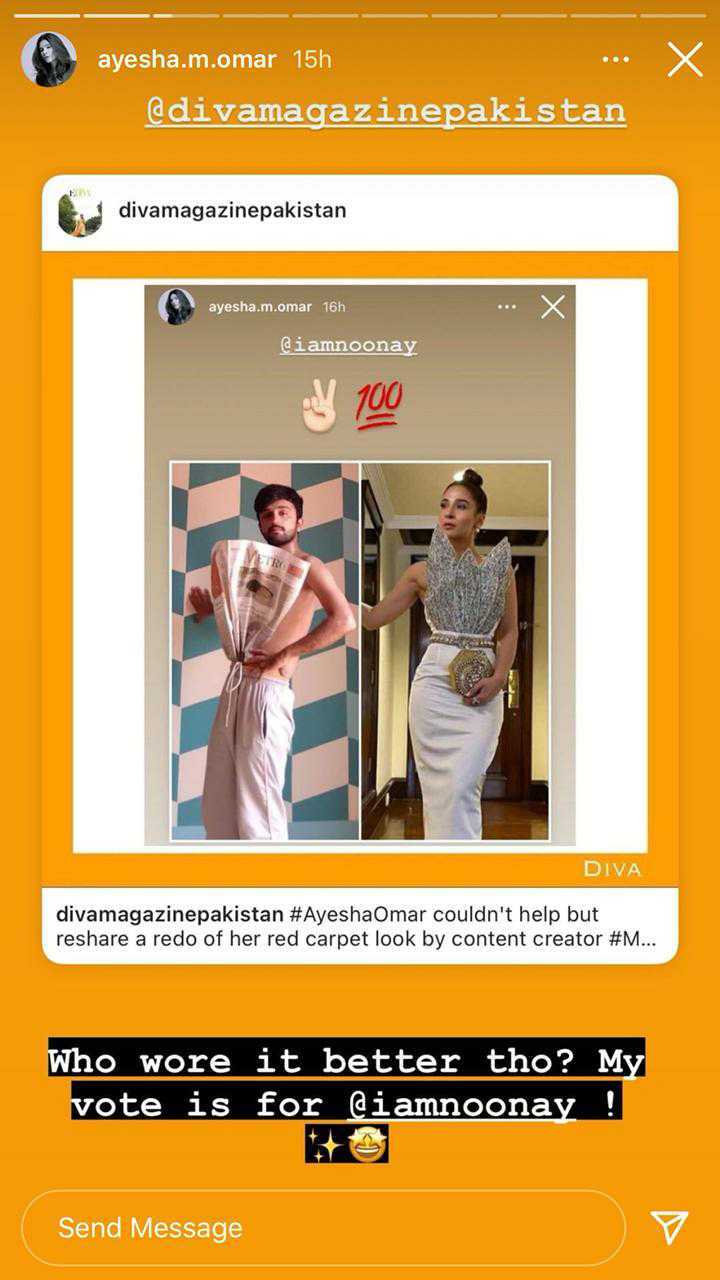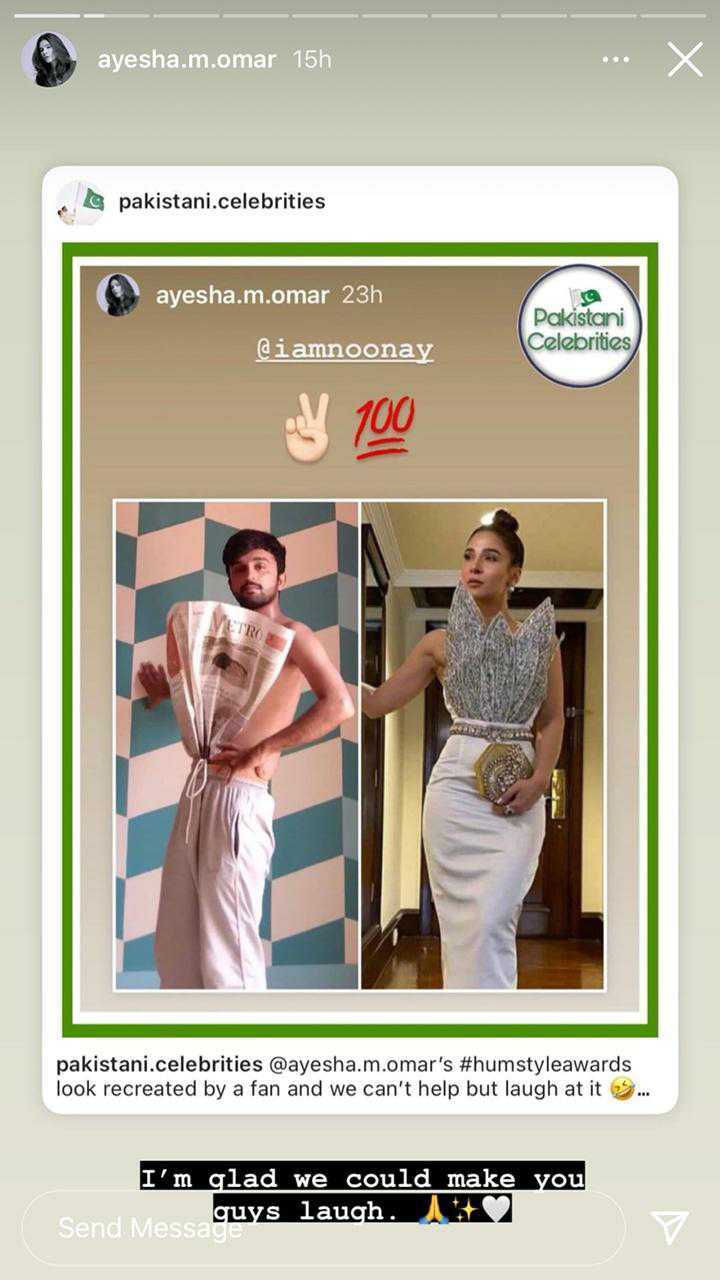 Later Noon also thanked Omar for appreciating him.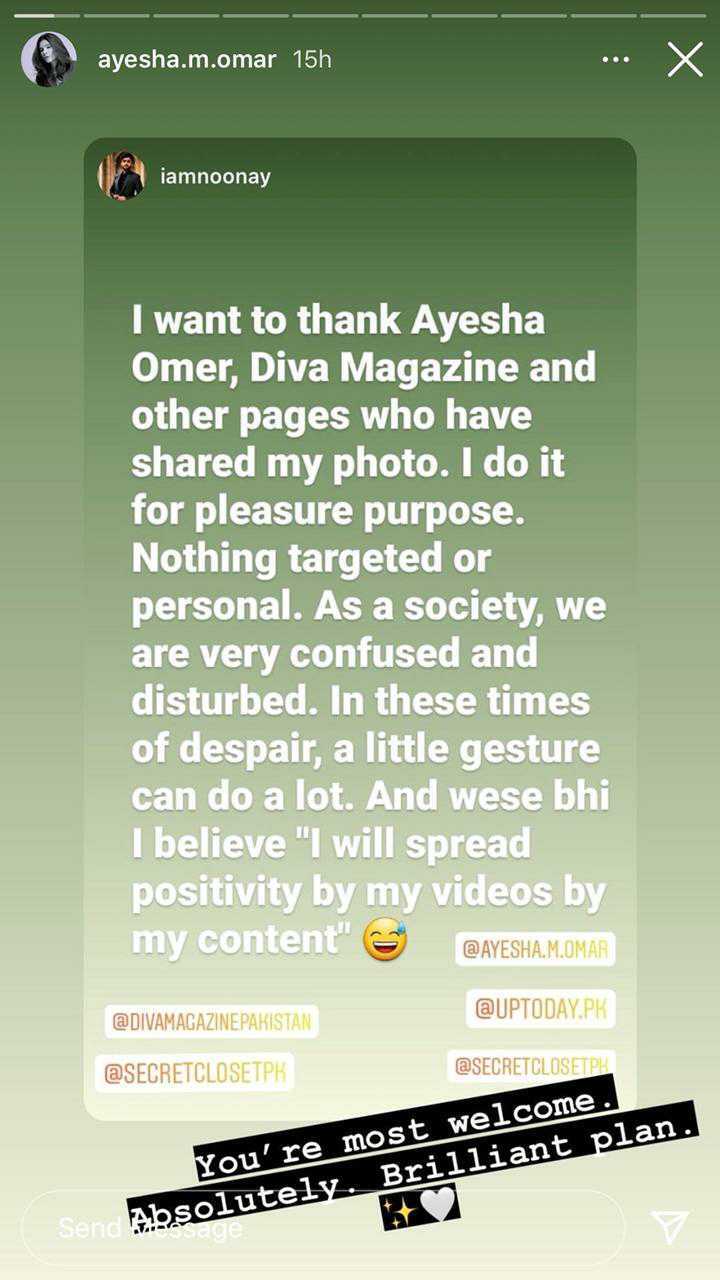 How humble!
"So much gratitude for all the people who helped when one outfit didn't arrive on time and the other one didn't fit me properly on the awards day. It was too late for alterations. This outfit was a last-minute pick from Zamanay," the Bulbulay actor wrote as she shared a click from the red carpet day.
We see the actor making headlines every now and then, be it for her acting performances, singing, or fitness regimes. For two decades, we have seen her as Khoosorat in the popular sitcom Bulbulay that almost everyone watches regardless of age! Needless to say, that show is definitely as evergreen as her.
By the way, did you know that there is this cute little duo making people's hearts go in awe as they imitate famous Pakistani celebrities' posts to the T? The kids have a dedicated Instagram page where their parents help them dress up and pose as celebrities!
What do you think of this story? Let us know in the comments section below.