I'm a beauty blogger and makeup artist based in Rawalpindi. I started this makeup art 2 months back when I was trying to study one-night before the neuroanatomy exam, I am a Medical student. I had my book in my hands and a pen, I couldn't concentrate so ended up drawing an eye. (I later added a little eye shadow to it). I'm a pathetic student trust me.
I never knew I was good at arts or I could draw anything but to my surprise, everyone really liked my first-hand makeup art. I don't know anyone from Pakistan doing this, but I do know a few western MUA's who are really good at it. I used to see their work and wondered that I would never be able to do this, so I never tried.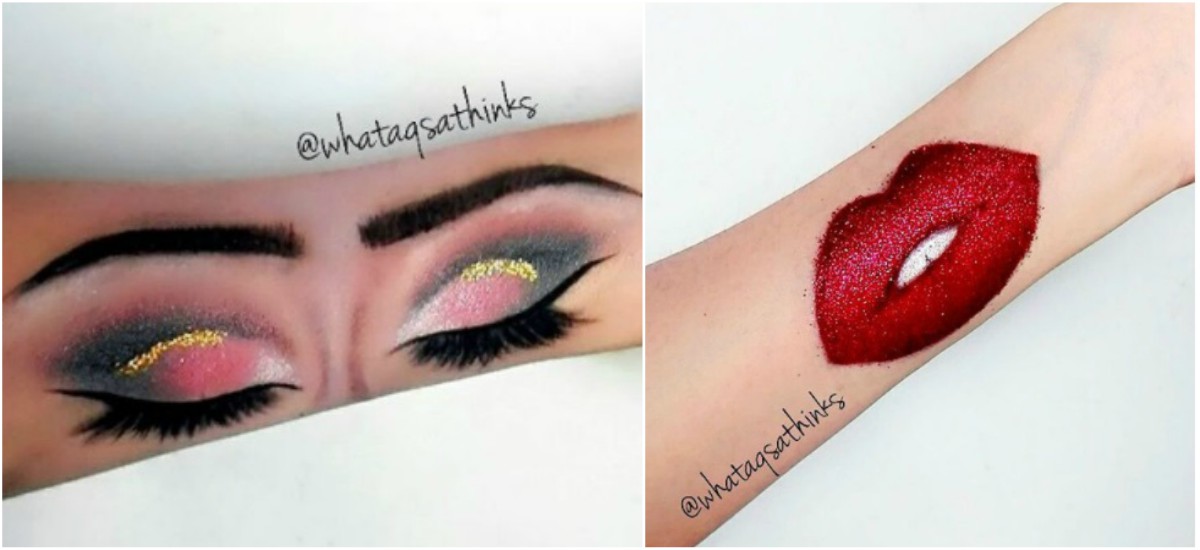 People really appreciated my work and this encouraged me to create more looks. I've created a lot of makeup looks until now and some of them have turned out to be really amazing.
What keeps me going is the continuous support from my followers. It feels really good receiving messages from people telling their favorite colors so I can use them in the next looks. The happiest moment was when a fellow blogger started hand art and mentioned that she's inspired by me. This art is trending all across the world and I'd be glad to see more Pakistani makeup artists doing the same.
I'm still not perfect at it and I need a lot of practice but I plan on doing tutorials soon. (Just a little more practice needed.) There's one message that I'd like to give to all the makeup lovers willing to do it. Guys, trust me it isn't so difficult. I've never been good at arts, and if I can do it, all of you can. Just give it a try and it's so fun you'll never stop.
P.S: you can follow me on Instagram to stay updated about my work.