A report by the name of 'Highly Cited Researchers' was recently compiled by Clarivate Analytics. It highlights researchers having significant influence in their chosen area of study through the publication of cited research papers in the last decade.
The Clarivate report shortlists researchers working on some of the world's most significant challenges. This year's list includes 26 Nobel laureates and recognizes 6,400 researchers across 21 fields.
Of the world's population of scientists and social scientists, Highly Cited Researchers represent 1 in 1,000. Among those researchers, A Pakistani computer scientist has also made it to the list. His name is Dr. Mubashir Husain Rehmani.

According to Samaa News, Rehmani has been named in the world's top 1% researchers in the discipline of computer sciences. He is a graduate of the Department of Computer Systems Engineering from the Mehran University of Engineering and Technology.
Rehmani's research primarily focuses on blockchain, wireless networks, cognitive radio networks, and software-defined networks. Currently, he is working as a lecturer at the Department of Computer Science at the Cork Institute of Technology (CIT) in Ireland.
The computer scientists previously worked as an assistant lecturer at the COMSATS University, Islamabad. He has written more than 100 peer-reviewed articles. Out of those, 12 made it to highly cited articles by Clarivate.
The professor's research work has got international recognition. Moreover, it has also received multiple best paper awards.
Netizens praise Dr. Mubashir Husain Rehmani for getting global recognition
Social media users across Pakistan were very happy with the success of professor Rehmani. They congratulated him on his achievement and wished him more success for the future.
Scientists like Professor Rehmani are an asset for Pakistan and fortunately, the list of such valuable gems is long.
A Pakistani that has made our country famous globally is Hibah Rahmani. She is a scientist working as an avionics and flight control engineer at the National Aeronautics and Space Administration (NASA).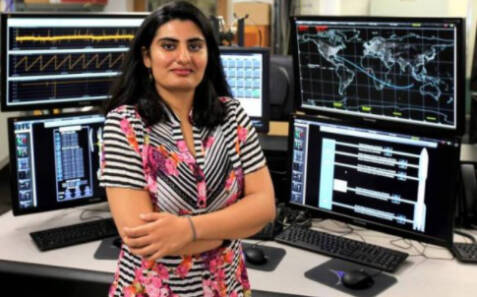 Apart from professional scientists, young Pakistani students have also made the country proud at a global level.
In 2015, an O-Level student from Pakistan, Shah Mir Aizaz, managed to secure second place in a NASA design contest. It is important to note that the youngster stood second out of the 994 submissions from 3,007 students from 21 nations. He won a prize for his design titled 'Beyond Infinity – Eros Outer Atmosphere Settlement'.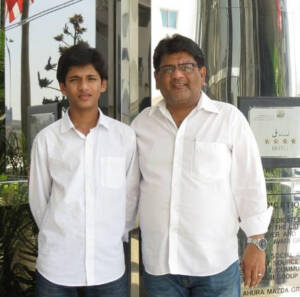 This contest was sponsored by the NASA Ames Research Center and the National Space Society NSS.
It is certainly a moment of sheer pride when our fellow Pakistanis are lauded globally. It reminds us that despite of a few barriers that hinder our progress, we can achieve big things!
What do you think of this story? Let us know in the comments section below!