With the recent political exchanges between India and Pakistan, the competition to decide who is the best has come down to everything. Sports, TV, Movies, Science and Technology, everything is being microscopically observed and being prided upon if one of the countries is better than the other.
The Kabaddi team which is representing Pakistan in the Asian Beach Games, Vietnam, became the source of happiness for the entire nation by winning the kabaddi finals against India and earning gold medal.
It is a historic moment as Pakistan has never defeated India in kabaddi finals at Asian Beach Games!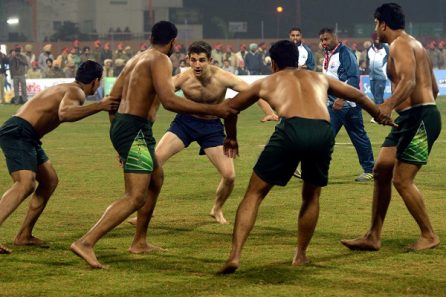 It was a close win!
Pakistan managed to bag this gold medal by beating India by a narrow margin of just 30-28. Previously, Indian tournaments have been subject to criticism because of their biased referee systems that always favored their own country against Pakistan. But at an international event where the chances of bias were minimal, Pakistani kabaddi team has proved its mettle and emerge victorious.
The win has come at a time of need and feels like a breath of fresh air. Now if Pakistan can just defeat India in cricketing finals, life will be complete!