Ambassador of Pakistan in Germany Dr. Mohammad Faisal on Wednesday informed that unknown assailants had murdered a Pakistani citizen identified as Shahid Nawaz Qadri, the Imam of a mosque in Stuttgart, Germany. Reportedly, he was not a victim of hate crime, but it was due to a family feud.
Taking to Twitter, the ambassador said the tragic incident took place on Monday. Police were investigating the case and a search for attackers was underway. In addition to this, Nawaz, 26, who hails from Punjab's Gujrat city, was a deputy Imam at a mosque in Stuttgart.
According to the Stuttgart police, Nawaz and his wife were attacked by unknown men with a metal object when they were visiting river Fils. Moreover, the police reported that emergency services rushed to the crime scene. However, Nawaz died on the spot while his wife lost consciousness after a severe blow to her head.
An immediate manhunt launched, and the police used a helicopter to apprehend the culprits. A special police commission has also been formed. However, as of now, no arrest has been made so far.
Dr. Faisal said he had sent Consul-General Frankfurt to Stuttgart to meet the family and ensure all possible assistance.
What happened?
Qadri was a taxi driver and part time assistant Imam of Stuttgart, capital of southwest Germany's Baden-Württemberg state mosque. He was having a stroll in the evening with his German wife on the riverbank when they were hit from the back.
According to a reliable news outlet, Qadri belonged to Punjab city Gujrat and had a German wife with two small children who fell victim to unknown assassins. The Imam of the mosque died on the spot since his head was hit by the rare. Fortunately, his wife survives.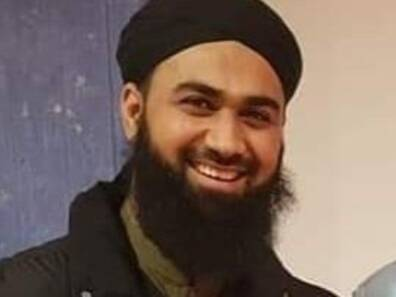 As per the details, his wife was earlier married to an Albanian and had a child from him. Qadri reportedly celebrated birthday of his wife's child from the previous husband recently. Some untoward situation developed there, however, the matter was hushed up.
The police have started off an investigation to find out the cause of the coldblooded murder. It has however been made clear that it was not the incident of any hate-crime.
As of now, the embassy is trying to retrieve the dead body from Police authorities for making arrangements for its transportation back to Pakistan.
A few years ago, in a horrific incident, an Italian-Pakistani girl was murdered by her brother and father in the name of honor.
Read More: The Untold Story Of A Pakistani Serial Killer Who Wanted '100 Mothers To Cry'
What do you think of this story? Let us know in the comments section below.