Disclaimer*: The articles shared under 'Your Voice' section are sent to us by contributors and we neither confirm nor deny the authenticity of any facts stated below. Parhlo will not be liable for any false, inaccurate, inappropriate or incomplete information presented on the website. Read our disclaimer.
Our fellow Pakistanis simply do not come short of any sort of talent. Our people are flocked in all categories and are certainly making a big name for themselves. These respective individuals can be found anywhere in the world, competing in any sort of competition or doing incredible stuff on an individual basis.
Look around you, you will definitely find people swamping of immense potential. Some of them already are en route their destinations, while some aspire to do great things. In our country, many aspiring artists struggle for recognition. Take any successful artist today and ask about his darkest days, he would definitely fill you in with details that would boggle your mind.
It is like a requisite for any artist to struggle. It comes off, shakes you up for a challenge where only the best rise and emerge victoriously. We at Parhlo are known to provide talented artists aspiring to make a name a platform to showcase their abilities. We have handed them a golden ticket to let the world know what they are capable of!
We bring you a hip-hop artist who has released a song in 4 different languages!
Sunny Khan Durrani, the guy behind the vocals. He realizes there is no one in Pakistan to release even a single song in multiple languages. Check out the song because it is incredible!
As you could listen, this song is in English, Urdu, Punjabi and Pushto. Well, it boggles the mind how Sunny Khan Durrani managed to pull off such brilliance. I mean, have you ever listened one single song that remains top-notch in every language it has been sung? This one seems to be an exception!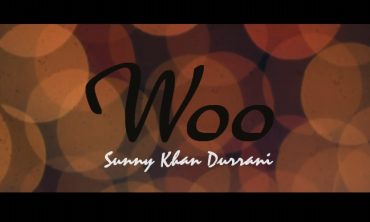 Most importantly, it is a rap song. It is really hard to pull off such work. Indeed, this is a personification of crazy determination and commitment to one's work. This guy is a champion in a league of his own.
See, guys, give him a follow because he definitely deserves viewership and recognition. We need to bring our amazing artists up and hand them opportunities. We believe in our power and the opportunities that we can create for such people. More power to the talented Pakistanis!
What do you guys think about the song of Sunny Khan Durrani? Did you completely astound you with his brilliance?