Two Pakistani girls bag three titles in total, beating India and Sweden at three different Guinness World Records. The global authority on record-breaking achievements confirmed in a statement.
According to the statement issued by the Guinness World Records, Karachi-born Emma Alam broke two world records. Meanwhile, her teammate Syeda Kisa Zehra broke one world record. Both Pakistani girls were also recognized by the Guinness World Records as they also beat India and sweden too.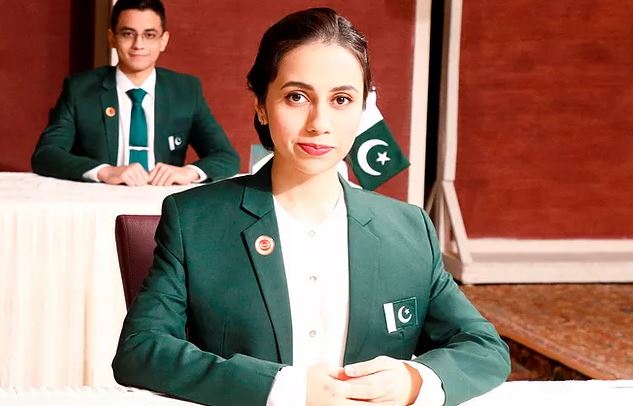 Alam broke the world record of 'Most Random Words Memorized in Sequence in 15 Minutes.' She memorized a total of 410 random words and made a record earlier held by India.
Along with that she also broke the world record of memorizing 'Most Names and Faces in 15 minutes.' She broke the record held previously by Sweden, by memorizing 218 names and faces.
Meanwhile, Zehra, who is a gold medalist at the World Memory Championship, broke the world record of 'Most Historic/Future (fictional) Dates Memorized in 5 Minutes.' In addition to this, she memorized a total of 241 dates.
It is pertinent to mention that the same feat was completed by Alam as well. However, her score was lower than Zehra, hence the title was awarded to the latter.
Team Pakistan aces!
Guinness World Records not only documents but also celebrates superlative achievements that are the best in the world. Alam and Zehra from Team Pakistan broke multiple world records in this last year's championship.
Although these records were set by both in December last year, they were only recently certified by the Guinness World Records for them.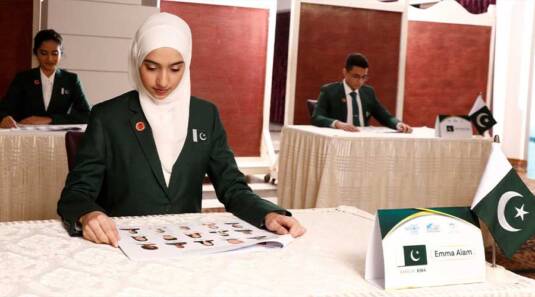 Alam is a dedicated young girl from Pakistan and has competed in various memory championships. Including the 3rd Asia Pacific Memory Championship in Malaysia, and the 28th World Memory Championship in China.
She has won countless medals and trophies through her splendid performance. "It is an honor to be recognized by the Guinness World Records, I can now say, 'I am officially amazing!'," Alam said.
Meanwhile, Zehra shared, "Indeed it is a privilege to be declared the best in the world in the amazing feat of memory, which goes to show how amazing the human memory bank is."
The two Pakistani stars "were trained under the leadership of Sania Alam who is a Super-Learning Master Trainer, one of the only four in the World Senior Licensed Instructors and the President of Futuristic Learning", the statement added.
Last year, a Pakistani martial arts expert beat his Indian competitor. In addition to this, he made a world record by crushing 254 walnuts with his head.
Read More: 'What's The Point Of Making World Records' – Disheartened Pakistani Martial Arts Expert Slams Govt For 'Zero' Support
What do you think of this story? Let us know in the comments section below.