Basing her design philosophy in reconstruction of classic art forms to produce ever relevant outfits deep rooted in culture and heritage, Shehla Chatoor is one of the most creative Pakistani fashion designers. Shehla Chatoor founded her Pakistani fashion brand in 1995 after graduating from the University of Houston. Shehla Chatoor became famous in no time because of her exquisite eclectic taste and artistic intuition.
Shehla Chatoor amalgamates Zardozi, and Mukesh work with vintage Gara embroideries in her outfits to create everlasting masterpieces. She is considered to be one of the most flourishing Pakistani fashion designers and she was awarded with the title of the 'Most Inspiring Designer' at the Fashion Pakistan Week 2012. This award acknowledged her alluring cocktail Pakistani fashion collection and jumpsuit collection named 'Spring Equinox'. Shehla Chatoor has never failed to introduce new trends in Pakistani fashion industry. She always does justice to all types of collections, may it be vintage eastern or urban. She stands out in the Pakistani fashion industry and her signature style can never be mistaken with anyone else.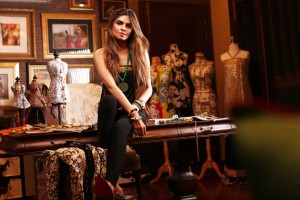 Shehla Chatoor's couture and prêt are particularly famous in Pakistani fashion industry and are customized as per the demands of the customers and available by appointment only. Shehla Chatoor also offers a range of delicate footwear and pouches to complement her clothing line. She is one of the busiest Pakistani fashion designers, so one should book an appointment in advance to get their order made. Shehla Chatoor also delivers her dresses abroad.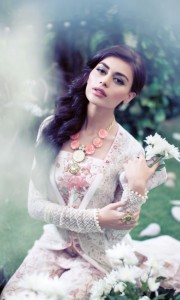 Shehla Chatoor has taken the Pakistani fashion industry by storm with her latest Vintage Garden collection. It is at top of a lot of girls' wish-list. The attires in this Pakistani fashion collection are beautifully made and adorned with lace and net. The collection is enhanced by delicate pleating work, complex threadwork and superb detailing. The clothes are embroidered with pearls (color-matched), , delicate cut-work, Chantilly lace and dainty hand embroidery.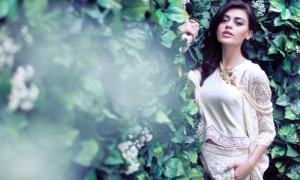 Shehla Chatoor's latest Pakistani fashion collection mainly comprises of straight short shirts with printed cigarette pants, saris and a few other silhouettes. Shehla Chatoor has made use of subtle, floral prints to complement the dresses, giving the collection a dreamy, classic appeal. The collection also comprises of a range of Minaudiere style embroidered clutches.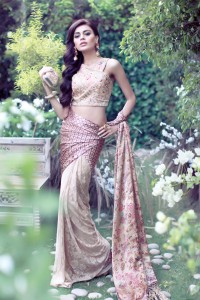 This is an extraordinary Pakistani fashion collection by Shehla Chatoor as she is more known for her striking western and fusion wear.  The collection, Vintage Garden personifies Shehla Chatoor's luxury Eastern prêt aesthetic sense which is delicate, feminine and beautiful. Shehla Chatoor is known for the modest sophistication of her Eastern wear and this collection proves her to be one of the best Pakistani fashion designers.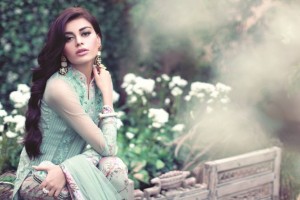 The collection, Vintage Garden's photo-shoot featured Sadaf Kanwal. Through the eyes of the lens the shoot captures the nostalgic, Victorian beauty of Shehla Chatoor's collection. One of the most outside Pakistani fashion outfits in this collection of Shehla Chatoor is a fully-embroidered, floor length, white coat with lace sleeves. The dress is coupled with a bodice (printed) and Sharara. Diffused by a layer of net, the printed Sharara gives the outfit a heavenly look.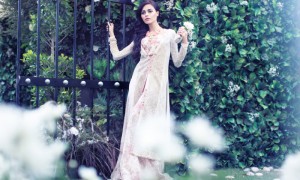 This is only one dark side of this Pakistani fashion collection by Shehla Chatoor that it only comprises of 8 or 9 pieces. This increases the chances of many people buying and wearing the same dresses, which is never a nice feeling.  The dresses in the collection are nothing but sheer beauty but it needs more variety. Hopefully, Shehla Chatoor will add more outfits as the year progresses. Many of the soon-to-be brides would love to buy this Pakistani fashion designer's dress for their big day.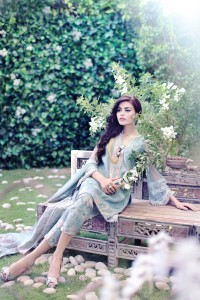 Retails are said to charge almost 25% over the actual price of Shehla Chatoor's dress, that is why it is highly advised to get an appointment directly from Shehla Chatoor through an email or by making a call to Shehla Chatoor's studios.