As the winter season is approaching, the Pakistani fashion designers are in full groove these days. We can see many varieties of upscale, trendy yet unique Pakistani dresses this winter. Previously, Pakistani girls used to wrap themselves up in woolen clothing during winter evening parties but these days the Pakistani fashion designers have started designing season appropriate glamorous clothing, so that no one compromises on style and fashion this winters.
The Pakistani fashion duo Sana Hashwani & Safinaz Munir who is undoubtedly Pakistan's leading and one of the most well-known names in the Pakistani fashion industry. Sana Safinaz, the brand is totally dedicated to female Pakistani fashion and is also run by women. Sana Safinaz is a brand with huge clientele.
They have huge demand not only in Pakistan but other countries like UAE, America, Canada, India, London and Saudi Arabia. They have stores all over the world. Sana Safinaz are considered to be one of the most favorite Pakistani fashion designers.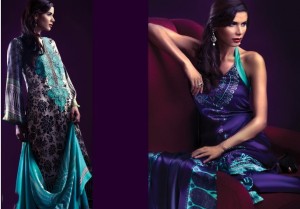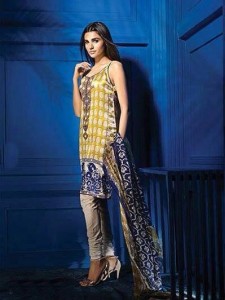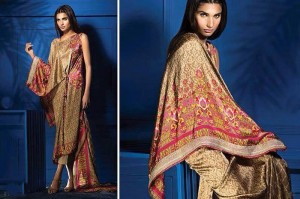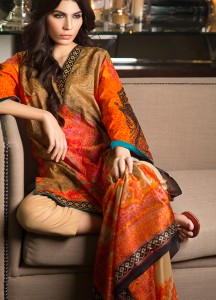 Sana Safinaz is one of the Pakistani fashion brands which has recently launched in winter collection for the year 2014. This Pakistani fashion brand has some up with an exclusive, season friendly silk evening wear range.
Earlier this year, the famous Pakistani fashion brand, Sana Safinaz provided us with an incredible summer collection. This winter, it has introduced a stunning silk collection 2014 for women and girls. The collection involves the usage of best material/ fabric and it also uses the unique prints of silk.
The silk collection of the Pakistani fashion brand Sana Safinaz is available in both stitched and unstitched varieties. The collection includes which includes casual, formal, semi formal and party silk wears. As it is the ultimate wish of every girl to look unique and wear something different for the rest, Sana Safinaz provide them with the greatest opportunity to fill their wardrobe with unconventional winter wear.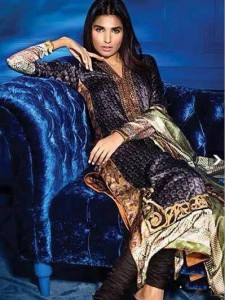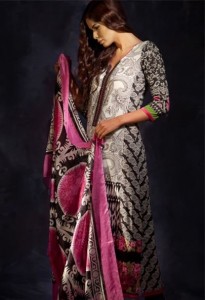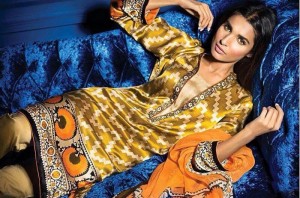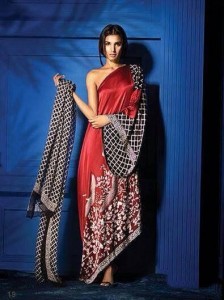 Keeping up with the reputation of Sana Safinaz, their winter collection also comprises of different and exciting designs. The winter collection introduced by Sana and Safinaz can easily be carried by women of all ages. It is easily wearable by women of all ages.
Long and short, both types of shirts are available with remarkable contrast of trousers. There are a number of pajamas, shalwar, trousers and Chiffon dupattas available in different colours and prints and the customers can choose whichever they like.
This Pakistani fashion brand has offered both heavy and light embroidered dresses made of silk especially for modern girls. With Sana Safinaz a girl can easily get a simple perfect casual dress for family and friends gathering, whereas on the contrary, she can have flashy, yet sober dresses to wear in parties.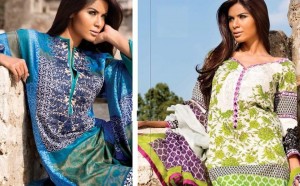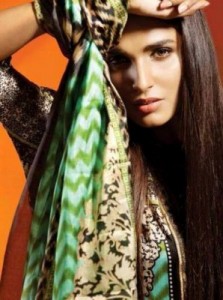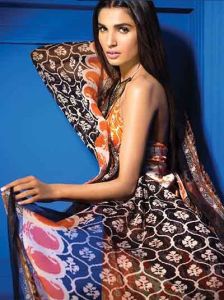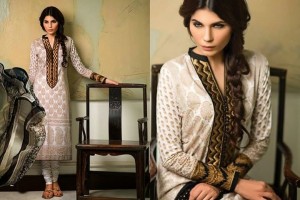 There are number of prints available in Sana Safinaz winter collection 2014. There is a combination of bright and light colours used in the collection for instance: white, yellow, red, black, blue, purple, skin and many more. The colours enhance the overall look of the Pakistani fashion dresses made by Sana Safinaz.
In sync with the winter season, dark colours are incorporated in the winter collection. The collection is certainly attention-grabbing because of its unique designing patterns. It is highly suggested for all the females out these to check out the latest winter collection by Sana Safinaz if they desire to look exquisite this winter.