Pakistani fashion industry has played an important part in introducing traditional Pakistani dresses all over the world. The Pakistani fashion industry is in growth phase and is striving hard to gain international recognition and fame.
Various industries such as Pakistani media industry, Film Industry and the internet are playing a vital role in promoting the Pakistani fashion designers. Despite the religious limitations and restrictions, the Pakistani Fashion Industry is moving forward. The Pakistani fashion models, designers, stylists, etc have managed to gain recognition, internationally.
Undoubtedly, the limelight of London Fashion Week was hogged by the world famous, well established brands such as Burberry, Temperley and Christopher Kane but no one can deny the fact that emerging designers remained a significant part of the event and Omar Mansoor is no exception.
This Pakistani fashion designer has silently been building a name and repute for himself for the past 7 years.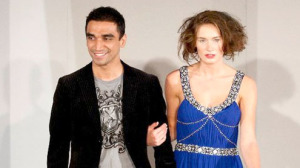 London School of Fashion's graduate, Omar Mansoor is well-known for his seducing, pleasing to the eyes silhouettes and his intelligent utilization of embellishment. This talent bomb he has managed to build up both loyal and royal customer base.
This Pakistani fashion designer has entertained many Arab princesses and affluent socialites who have now become his regular clients. Recently, a princess from Qatar wore one of his designs at the function where Qatar made a bid for the Fifa World Cup 2022. Â One of these Pakistani fashion designers busiest time of the year is Ascot and similar elite events such as Polo etc. His clients prefer his pretty, feminine designs to wear on such events.
Omar Mansoor is unlike any other Pakistani fashion designers. His collection is refreshing and different from the rest. Omar Mansoor is the typical 'boy next door type' figure. This Pakistani fashion designer is very modest and slightly desi. His designs are the symbol of utter sophistication and soberly.
His collections have a cosmopolitan touch and are extremely polished. Furthermore, this young Pakistani fashion designer from Faisalabad accomplished something that no other designer from Pakistan managed to achieve do so far, which is, success and legitimacy and recognition on an international stage.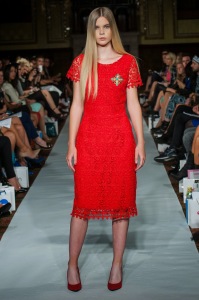 Omar received the education in fashion designing from at the London College of Fashion and his designs are the true reflection his rigorous training. The exquisite cuts of the dresses speak for themselves; they shout out loud that the dress is made by an expert. In addition to his above par tailoring, he also offers the world what no other designer does.
Omar Mansoor's strongest point is the way he makes use of his Pakistani roots to infuse complicated embellishments and detailing to his clothes. He tries to give a hint of Pakistani fashion in his collection.
This young Pakistani fashion designer was inspired to infuse eastern and western together in his designs after receiving some advice from Kenneth Cole, when Omar Mansoor was about to launch his label: "You have to marry your western education with your eastern expertise."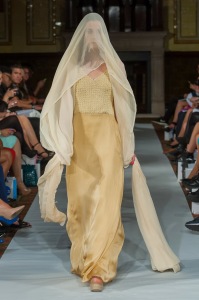 Omar Mansoor said that Kenneth Cole's advice assisted him in creating his own vision on fusion designs, which later turned into his patent style. One of his signature styles includes 'Charpai weave' which he incorporated into Silk and other fabrics. His Ascot collection 2011 also featured Charpai woven bodices.
Omar may think of his work as a 'fusion' of east and west, but his designs are more tilted towards the western culture rather than the eastern. He was raised in Faisalabad but his work mirrors his life and background at London College of Fashion.  His collections are generally more about the British fashion with a little touch of 'eastern-ism'.
Although, his mentors advised him to let the cut of his clothes do the talking, he did not stop to experiment with a range of embellishment techniques.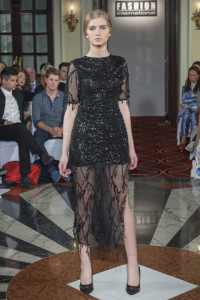 Today in the international fashion industry, he is known and acknowledged for his overgenerous use of embellishment. Â As per the Pakistani fashion industry standards his use of embellishment is still subtle.
The pride of Pakistani fashion industry, Omar's work has developed throughout the years. A year ago at London Fashion Week he decided to demonstrate an extremely wearable bohemian collection that was completely different from the captivating evening wear he is famous for.
This Pakistani fashion designer maintained his usual attention to detail with fancy lacework on the flow-y silhouettes and the show was very well appreciated by the audience. In the year 2014, he decided to move back towards the attractive silhouettes with which he entered the industry, however this time he decided to present a 'ready to wear' collection rather than couture.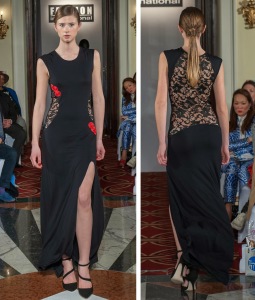 Encouraged by Opera "Madam Butterfly", his collection was a symphony of illustrious blue and black. The Pakistani fashion designer demonstrated a variety of custom-made, appealing dresses that had an incredible visual impact on the audience.
The collection contained a range of versatile pieces that can be worn up or down and in addition some 'full blown' event wear. Whilst it is fascinating to see Omar's work beyond couture, this year's collection was maybe not as cohesive as those from earlier years. There were some dazzling pieces and the backs of his outfits which neared perfection.
On the other hand, there a variety of silhouettes that lacked the strong creative vision that Omar typically projects, having said that, it was an excellent and interesting collection. It will be supplied at independent boutiques in the United Kingdom and Dublin and will be promoted and pushed through trade shows.
The Pakistani fashion designer Omar Mansoor's glamorous evening wear has many local and international fans; however, Omar believes that couture is totally another ball game. Pakistani fashion industry requires more designers like him to match the international standards and to compete globally.