When Eid nears, Pakistani Fashion industry shifts to a whole new level. We see a number of fashion designers coming up with their Eid exclusive collection, each year. With the rising competition, the designers are finding ways to stand out. The latest Pakistani fashion trends are defined by Pakistani designers of international fame and repute. This post covers latest Pakistani fashion launches and events.
Maria B Eid Collection 2014
Soon after the launch of its Bridal Collection (Fall 2014) featuring formal and wear, Maria. B. introduced Volume 2 of her Eid Collection, Mbroidered. Â The collection is available in all the Maria.B. outlets and other prominent fabric stores, not only across the nation but also across the globe. Â The customers can also place orders through their e-store www.mariab.pk.
The elegant formal wear for Eid is the 'in thing' in Pakistani fashion. They are very much in demand and Mbroidered Eid 2014 caters to the requirements perfectly. It features 10 different designs on summer suited pure Chinese silk Chiffon and pure Chamois Silk. The collection is available in tones of soft royal tones and pastels. These color tones are the latest in Pakistani fashion.
Undeniably, the carefully designed, unique, latest in style Pakistani fashion digital prints with royal burnt/dull gold sequins and flower-patterned embroideries look better than the rest. The latest in Pakistani fashion, exclusive, Maria. B.'s silk chiffon collection comprises of 3 piece unstitched dresses having digitally printed borders that have been enhanced by adding kundan and diamantes.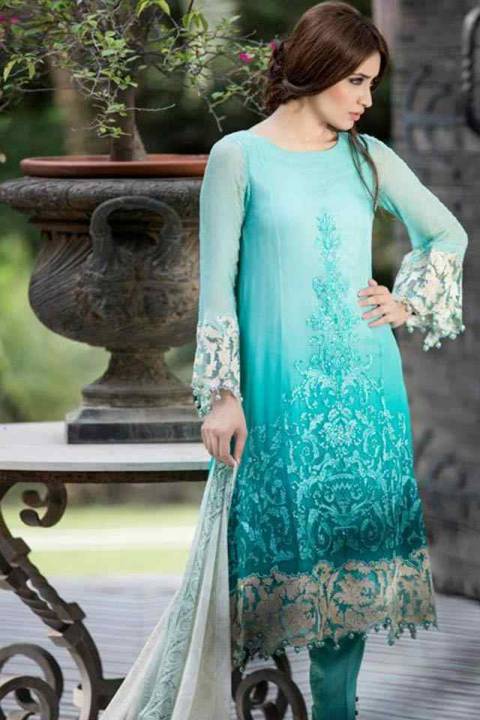 Talking about her latest collection, the CEO, Maria Butt, said,
"After the huge success of our debut Mbroidered collection earlier this year, we received an overwhelming response for practical yet semi-formal clothes for Eid ul Azha. Giving due consideration to our patrons' feedback, we have created a collection which features ethereal chiffons embellished with feminine silk embroideries and sparkly sequins. Indeed our retail and design philosophy has always been to ensure accessibility and diversity of designs and to this end the collection will be available across our 25 standalone outlets in Lahore, Karachi, Islamabad, Faisalabad, Peshawar, Abbottabad, Mardan, Gujranwala, Multan, Sargodha, Sialkot and Rahim Yar Khan."
Latest Pakistani Fashion Event
Lala's Eid Collection 2014
The biggest news related to latest Pakistani fashion happenings is that one of the most prominent textile brands in Pakistan, LALA managed to extend its reach beyond borders at the Aalishan Pakistan Lifestyle Exhibition 2014, held in association with Trade Development Association of Pakistan (TDAP). The event took place in New Delhi, India. Lala's participation began with showcasing its Pakistani fashion based collection 'Empowerment of Women', on 10th of September 2014. Later, it was followed by an exhibition, which took place at Pargati Maidan, from 11th – to14th of September 2014.
Lala joined hands with Samarpan Foundation (non-profit charitable trust that supports orphaned girls). Some of the girls from Samarpan Foundation walked the ramp with India's top models to display latest Pakistani fashion based Lala's collection. Mashesh Bhatt, a renowned Bollywood film director graced the finale by his presence.
Alongside showcasing its collection based on latest Pakistani fashion, Lala's will also be organization an exhibition at stalls 111 to 116, where visitors can look forward to a range designs; modern and traditional with the finest quality fabrics.
Featuring latest in Pakistani fashion style; a blend of modern and traditional designs, the 'Empowerment of Women' collection comprises of bolero, jackets, crushed lowers, angrkha, jumpsuit, etc, produced from various latest in Pakistani fashion fabric material including cotton, jamawar, chiffon, lawn and dobby in a eye-catching colors such as coral, black, gold, blue beige, maroon and white, etc. With its latest collection, Lala strives to generate a distinctive look for Lawn dresses and plans to promote it as a versatile fabric which can be fully utilized for Pret and Luxury Pret lines, which is again a latest Pakistani fashion trend.
At Aalishan Pakistan Lifestyle, commenting on its participation, CEO Pervez Lala said:
"Our participation at Aalishan Pakistan Lifestyle Exhibition is in sync with our commitment to expand regionally and internationally; our new focus throughout 2014 – 2015 which was communicated by the brand in February 2014. LALA always seeks innovative international avenues to promote the cultural aesthetics of Pakistan and the strength of our fabric and accessibility and this platform is an extension of this philosophy."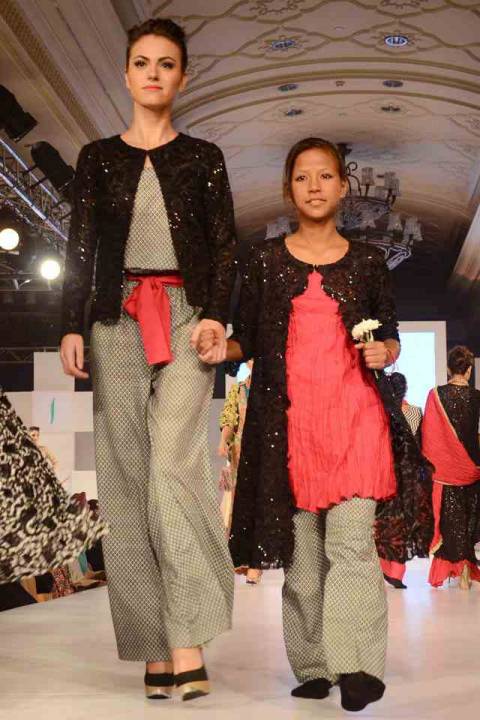 Commenting on Lala's association Mr. Mahesh Bhatt, said:
"It gives me great joy to stand shoulder to shoulder with Mr. Pervez Lala of LALA from Lahore Pakistan to be a part of this mega show and I am even happier that Mr. Lala has made a long term commitment to empower the girl child and the women of India and Pakistan. I have always believed like the father of the nation that only when India and Pakistan walk through the roads of time like two brothers will the world be a peaceful place to live in. More power to all those who support this vision!"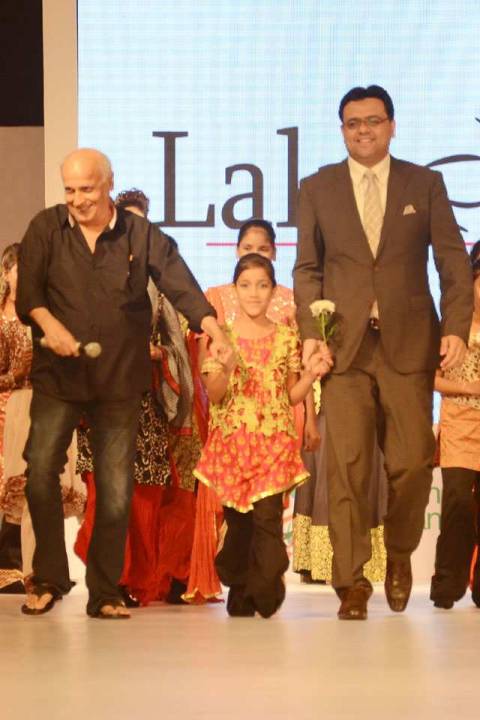 Elan Eid Collection 2014
We can't miss mentioning 'Elan' while talking about news pertaining to latest Pakistani fashion trends and events. Elan is an exclusive luxury brand which gained popularity in no time. As a part of its ready to wear line, Elan vital, it has launched its Eid Collection which goes by the name 'Big City Life'.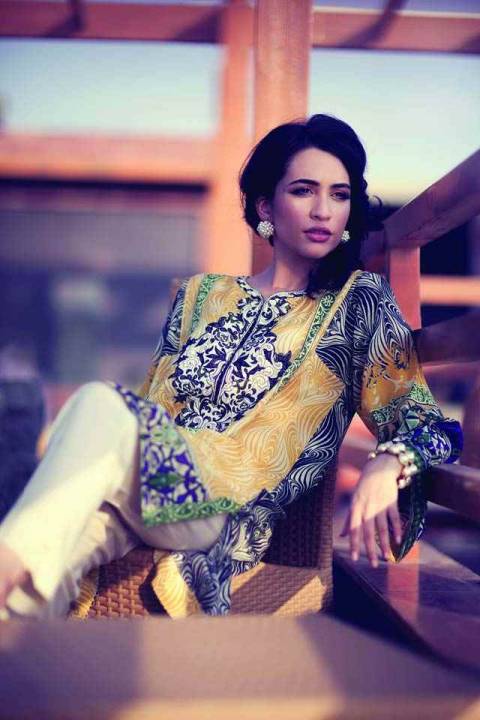 One of the latest Pakistani fashion trends, which is also becoming more popular in the metropolitan areas of Pakistan is the use of 'ready to wear' collection. Elan Vital is a prêt-à -porter range featuring high quality, fashion statement pieces which are most suited for college going girls, working women, house wives, mothers, ladies of leisure and fashionistas.
This ever popular in Pakistani fashion, ready to wear collection by Elan comprises of sophisticated thread work which highlights the neckline. The Elan Vital collection is immaculately stitched having straight cuts to match high street fashion wear. Geometric and flower-patterned prints, bright colors and soft yet high quality fabric bring this bold collection together. Elan's Eid Collection has remarkable standing in Pakistani fashion. It is available at reasonable prices.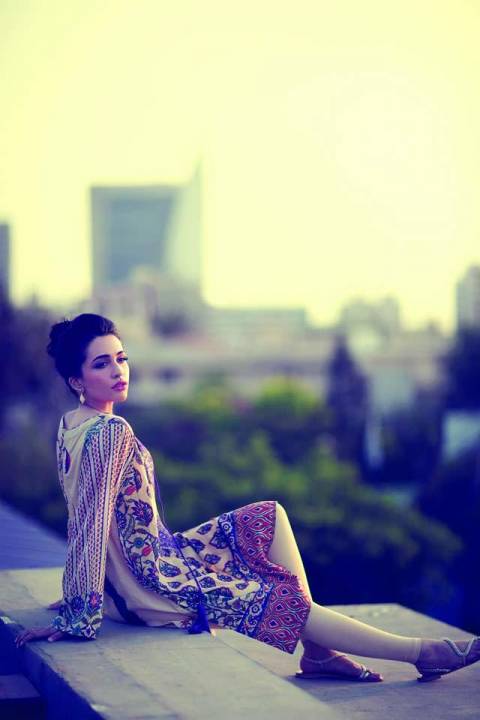 All the above mentioned latest Pakistani fashion launches and happenings depict that Pakistani fashion industry is constantly booming and getting recognized internationally. With such a progression, hopefully in the next few years, the Pakistani fashion trends will be followed globally.