Due to political issues, we often assume that Indians and Pakistanis dislike each other. As a result of ever growing cross border tensions, the relationship between the citizens of the two countries has often been bitter. However, two expatriates from India and Pakistan living in Dubai have provided a different image of the relationship between the two countries.
For nearly 18 months, Pakistani man Mohammed Asad has been the primary caregiver to his former neighbor Tomichan Puthuparambil Thomas, an Indian expat who is visually impaired. They share a tiny room with a bunk bed in Dubai's busy Karama district.
Thomas, 63, is an electrical engineer diploma holder from the Kerala region of India while Asad, 36, works as a crane operator in Dubai.
Who is the blind Indian fellow?
According to Arab News, Thomas lost his vision in 2018 following two strokes. He was unable to leave Dubai and travel home because of unpaid business dues. It was Asad who lived across from his apartment in Bur Dubai at the time, moved in to help him cope.
Asad took the role of a nurse very seriously. He assisted Thomas on trips to the bathroom. The 36-year-old also regularly fed Thomas, preparing his meals before leaving for work every evening.
He never left me and always cared for me, says Thomas
Thomas admits the fact that him and Asad share their differences and fights. Moreover, he often tells Asad to go away but he has never left him and always took his care.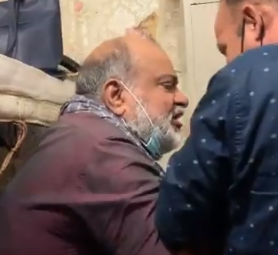 During the COVID-19 pandemic, a few social workers had communicated with the Indian embassy to repatriate Thomichan. But nothing worked. Thankfully for Thomas, Indian government recently communicated with the government of United Arab Emirates (UAE). They have allowed Thomas to return home.
In a week's time, Thomas will be flying home to his home in Kerala. His family will help him to seek medical treatment. According to Doctors, Thomas can have his vision back with the right treatment.
Who is this big-hearted Pakistani?
Asad hails from the city of Muzaffarabad in the Azad Kashmir region of Pakistan. For 16 years, Asad has been living and working in the UAE. Even though he has limited income, Asad says he has no problem contributing what he can to Thomas's care.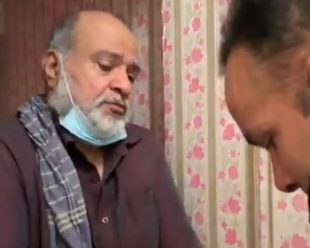 "It is the heart that should be big. Then there is space for everything else," said Asad in their small Karama room in Dubai, with his knees almost touching the wall.
Asad added, "One should do as much as one can. Don't see if the person is Indian or Pakistani or whoever. Just do it for the sake of humanity."
Twitterati admire the sincerity of Asad towards his Indian neighbor
Several social media users across the world have viewed and admired the bond between the two Pakistani neighbors. Below are some of the heartwarming reactions from Twitter:
The story of Asad and Thomas is indeed an inspiration for not only Pakistanis and Indians but for all humans across the world. It shows that both countries can have a positive relationship with each other.
Its not the first time that Indians and Pakistanis have come together to create a positive image of their countries. In 2019, Pakistan's Nashra Balagamwala, an Experiential Designer at Harvard University, held an intervention for peace between India and Pakistan.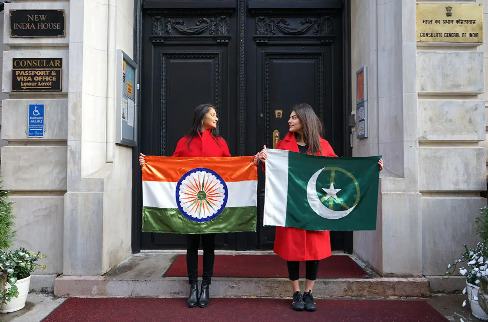 Along with Akansha Gupta, an Indian volunteer, Nashra held an intervention outside these consulates. Wearing red, in solidarity with Kashmir; connected at all times, either back to back, in the same space, or with a red string, they used these newly designed flags and sculptures as a call for peace.
The project was titled "disconnected," and it aims to challenge the bitter narrative imposed by those in power.
What do you think of this story? Let us know in the comments section below!