We all have faced many difficult questions in life; thesis vivas, interview questions and rishta interview. If you know what I mean. 😉 But very few have faced this situation when right after your wedding night, you are interrogated and asked super awkward questions. You heard it right! We all have faced or seen this when couples are experiencing the "after marriage questions".
So, we conducted a little survey and asked a few married people about the questions they were asked after their wedding night, and here's what they had to say… *heavy breathing*
Yeah, some astagfar moments to come. Brace yourself!
Awwwkwarrrrd.. 
And the questions were not what we had expected them to be! Here they are: 
1. "Thak gai hogi… Ami ke han ja ke sojana"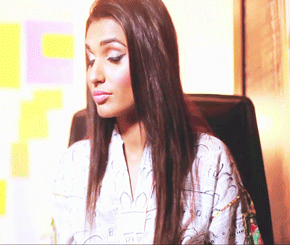 2. Khush hona?
3. A girl's saas asked her, "Ansoo niklay thay?" – WHAT EVEN?
4. "With me, my sister-in-law asked, "Pata hai na nahana hota hai? And I was like, kuch kernay tou do… naha bhee laingay." – LOL.
5. "Phir jab tum washroom gayi, tou kia 'wo' walay kapray pehan k bahar aayi"?
6. "Sahi se hogaya sab?"
7. "My sister in 7th grade or 8th by then, asked me the day before I got married, "Baji, how will you study if you get 'p'? " by 'p' she meant pregnant." – HAHAHA
Not just girls, but boys too became the target of such questions.
1. A guy was asked, "Kesa tha raat mein?"
Well, most of them are totally cringe-worthy! As big fat weddings have now become a trend in Pakistan, the bride and groom do get tired of all the pressure and getting ready for consecutive 4 to 5 days. After all that, there are some sony pe sohaga moments which make the couple throw a chapal at their relatives or bury their own selves deep out of shame.
While your family can't stop going wari wari on you after your wedding..
These were a few khatarnak awkward questions which we got after surveying a few married people and we know there would be a ton of them that you'd know from a friend's experience or your own that you can share in the comments below.