In probably the most unusual wedding video you will ever see, a photographer captured the unique moment of the bride in her wedding dress with the groom by her side, both simultaneously puffing on the same cigarette. The video went viral, and our Pakistani moral police could not be more pissed.
It seems as though the couple was trying to make their wedding one of the unconventional ones. However, the couple's incorporation of a ciggy into their wedding photography was not received well on social media.
The caption of the video read, "You can't count it as a bad habit but the beautiful understanding of two bodies/one souls."
Wait… what? You see, maybe the video would not have received so much criticism if the sharing of a ciggy was not portrayed as a symbol of understanding. Basically, the caption implies that this act reflects the deep bond and understanding shared by the couple.
The bride is visibly happy and enjoying some of the most important moments of her life being carefree with full gusto. However, as we all know, our society demands couples to maintain certain boundaries in terms of ethics and morals. Pakistanis just could not contain their 'excitement' and threw every possible comment under the post.
Bride smoking at her own wedding? Haw haye!
Our brides have always been expected to have a ghoonghat (head covering veil), be silent, eyes lowered, quiet and expressionless. In fact, they are supposed to look like they are terrified of this new phase of life. Kyon ke dulhan sharmeelee he achi lagti hai (because a bride only looks good when shy).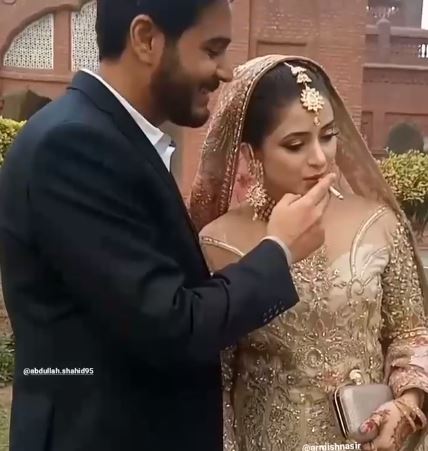 However, the trend has changed now. Brides no longer want to sit in one place and act like a mannequin. It is their wedding too, and they have just as much right to enjoy it as the grooms.
Every now and then we see another video of a bride dancing on her wedding. And the outrage it creates is insane! So you can only imagine how fumed our people must have been seeing a bride smoke a cigarette at her own wedding.
How dare she! The disapproval pours in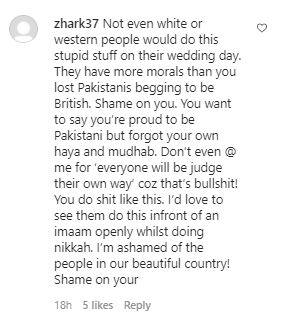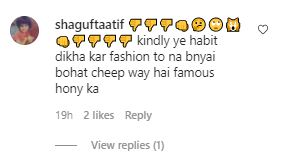 Acha tou ye fakhar ki baat hai???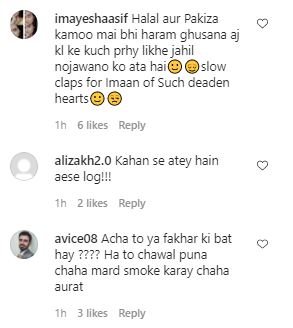 This comment though! LOL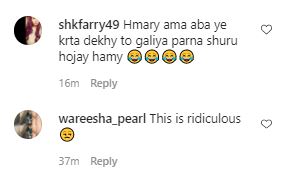 Okay… but this makes some sense

Why do we always forget to ask for approval from our fellow netizens before doing anything?
The haw haye brigade always rushes towards the comments section like a moth to a flame and floods it with unwanted comments. Earlier, a bride was seen swaying along to the music as she watched her family member's dance performances. Even then, people could not digest it!
What do you think of this story? Let us know in the comments section below.