What is a mother? She is the one, who keeps one in her womb for 9 months and then brings him or her into this world risking her life. The limit of her love for a child is unimaginable. The most amazing thing about the religion of Islam is that it gives mothers the highest position.
Mother in Islam
Islam commands children to be always grateful, respectful, kind, and obedient to mothers. Never say 'Uff' to your parents and mothers, this is what Islam teaches us. Mother's rights are much more than fathers in religion Islam.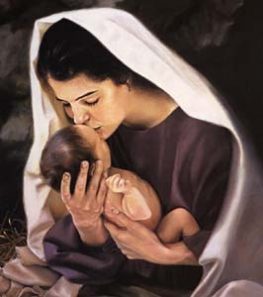 Sigh! How difficult is it to be nice to your mothers? It's easy and simple however, some species of humans are worse than animals. We believe they just resemble a human, though, in reality, they are beasts in disguise.
Zoobia Meer Case
Late Tuesday night, a video of a man beating and abusing his mother went viral on social media. According to initial details, the man thrashed his mother for property and cash.
His sister Zoobia Meer, who shared a video on social media, revealed all the details of the incident.
According to Zoobia she and her sister reported his brother's act to the police but they released their brother an hour later. She added they were trying to register an FIR but the police are not helping them in this matter.
The harrowing video certainly went like wildfire and everyone started talking about and had one question: How a child can do this to his mother?
Pakistani, celebrities, social activists, and members of the civil society are now seeking justice for Zoobia and her mother.
Ya Allah… I don't have words… At all…cant post tht video.. deleted it… Oh my God…deepest corner of hell awaits this demon who raised his hands on his old mother… DEEPEST MOST ROTTEN CORNER OF HELL #zoobiameer

— Hamza Ali Abbasi (@iamhamzaabbasi) July 21, 2020
Despicable and disgusting. How can one even think of raising their hands and calling their mother names?? Appalled and sick to the stomachs he needs to be in prison! #Shameful https://t.co/Uw40xwuREV

— Ali Rehman Khan (@alirehmankhan) July 21, 2020
"No mother should be harmed through her child, and no father through his child" (Quran 2:233)

Allah's wrath awaites this man! #zoobiameer

— Naimal Khawar Khan (@Naimalkhawarr) July 21, 2020
It hurts to see such inhuman acts! ?
I feel terrible right now! How can someone be this cruel and heartless!?
This is a humble request to all our higher authorities to please take an immediate action on this matter and provide justice to the victims! #zoobiameer

— Saba Qamar (@s_qamarzaman) July 22, 2020
I've seen a video of this horrible human being beating his parent up. I didn't have the heart to switch the sound on, just the vid upset me beyond anything. I wish I was there to protect the poor woman. This fiend and his wretched accomplice need to be put behind bars! #justice

— Armeena ? (@ArmeenaRK) July 21, 2020
That was heart wrenching ?#zoobiameer #Shameful pic.twitter.com/qqgTADIKVg

— The Pakhtoon Girl (@Gulbano2020) July 22, 2020
 In the wake of the graphic incident, many common Pakistanis and social media activists have also come out to condemn the act.
نہ ویڈیو پوسٹ کرنے کی ہمت ہے اور نہ ہی اس پر کچھ کہنے کو کوئی لفظ سوجھ رہا ہے۔۔۔ بس افسوس یہ ہے کہ اپنی ماں پر تشدد کرنے والا کائنات کا بدترین بدبخت اب بھی آزاد ہے۔۔۔ #zoobiameer

— Iqrar ul Hassan Syed (@iqrarulhassan) July 21, 2020
What do you think of the story? Tell us in the comments section below.