The Pakistan Army continues to shine worldwide as one of its cadets Muhammad Haris Mairaj has been declared the best foreign national military cadet by Australia's Royal Military College (RMC).
According to the Inter-Services Public Relations (ISPR), cadet Mairaj got the award of the overall best foreign national military cadet during the passing out parade held at RMC in Duntroon, Australia.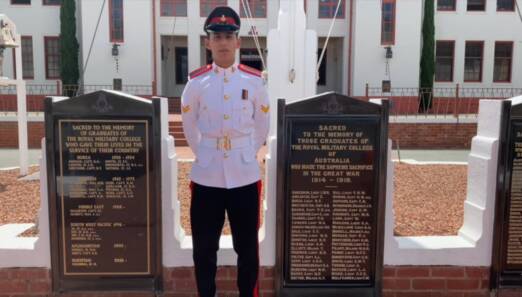 DG ISPR Major General Babar Iftikhar also shared the news on his official Twitter account. The ISPR said that it was a "testament" to the highest training standards of dedicated and committed junior leadership of the Pakistan Army.
Netizens praise cadet Mairaj for winning the prestigious award
Pakistani citizens across the country are happy to see cadet Mairaj winning the best foreign national military cadet in Australia. Several social media users congratulated him on the big achievement.
This is the second consecutive time in a span of less than a month that RMC Australia has recognized the services of a Pakistani soldier.
On November 14, 2020, a special memorial service was held at RMC Duntroon in Australia for paying tribute to Lieutenant Nasir Khalid Shaheed.
It is important to note that Lt. Khalid was not just any soldier. Completing the 137th Long Course of Pakistan Military Academy (PMA), he was also a graduate of the Royal Military Academy of Australia.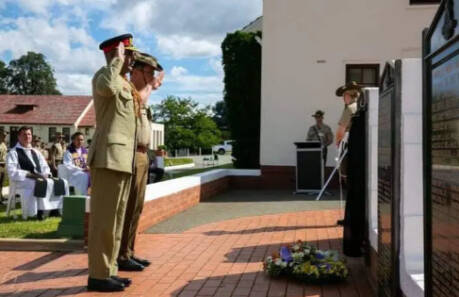 The sacrifice of Lt. Khalid was acknowledged by the Royal Military Academy. As a result, they held a special tribute to this brave Pakistani martyr.
As citizens of the country, we acknowledge the fact that Pakistan's armed forces do their absolute best to protect the country. Our forces are always ready to tackle any problem, particularly, on the borders.
The liberty and peace of mind that we enjoy, is all due to our brave forces and their sacrifices. May Allah always protect Pakistan and its armed forces. AMEEN!
What do you think of this story? Let us know in the comments section below!