Pakistani film and television actress, model, and singer Hania Amir has been the nation's most loved celebrity for quite some time. Lately, we stumbled upon a doppelganger of the Janaan actress Hania Amir, and trust us when we say this: you will not be able to tell them apart. Yep. She might as well be her lost twin!
There is something about dimples that instantly tugs at your heart and our very own dimple girl, Amir has come a long way in a short span of time. The bubbly starlet came to the limelight with the movie Janaan in 2016 that paved the way for various offers of drama serials and movies.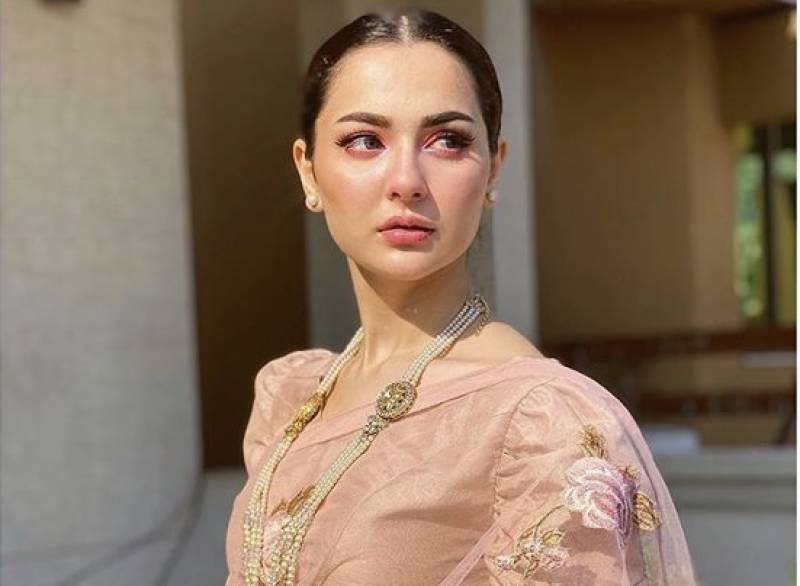 One after another, a new lookalike of our Pakistani celebs keeps popping up, leaving us totally amazed. But this the resemblance is quite striking! At times, people look so much like other celebs that it is not easy to tell them apart. This is one of those times.
The resemblance that you are going to see between the two ladies will surely take you by surprise. Have a look at the doppelganger of Hania Amir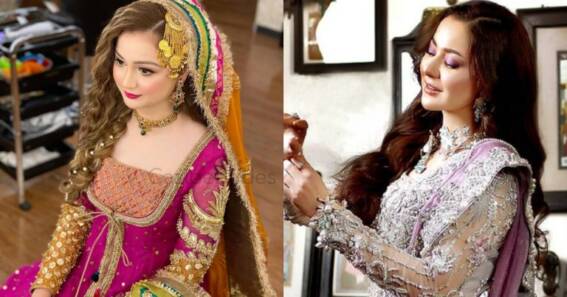 Since many of the actors till now have got their doppelganger, Amir has also found herself one. A photoshoot of a bride has been making rounds on Instagram lately. The bride in the pictures, named Rabia, caught her attention with her uncanny resemblance with the Parwaaz Hai Junoon starlet.
From the innocence on the face, the cute dimpled smile, to similar features, the bride looks like a lost twin of the actor!
Here are a few more of the two ladies side by side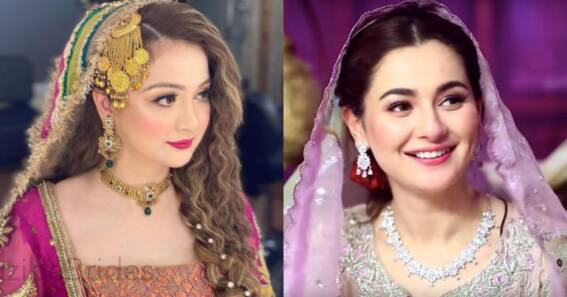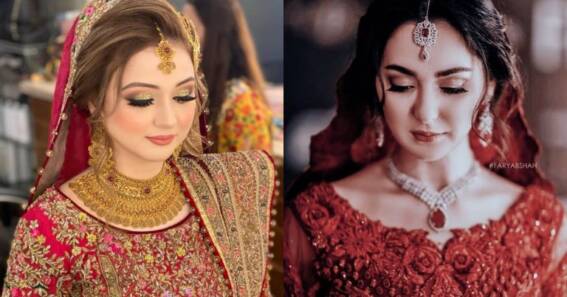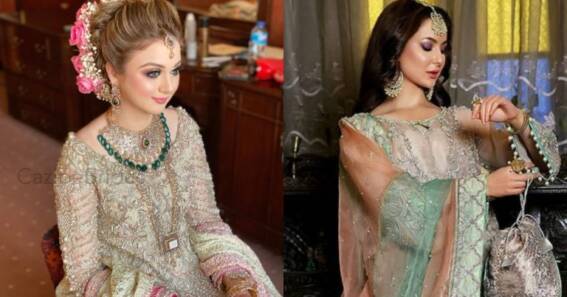 Damn! Aren't they like a carbon copy of each other?
The thought of having a lookalike is both thrilling and exciting. Doppelgangers tend to woo and excite the public, especially when one throws celebrities in the mix. The striking resemblance with the Phir Wohi Mohabbat actor can be seen easily and we wonder if she has seen her lookalike yet.
We have certainly discovered a lot of celebrity lookalikes. More so, many of them actually look oddly similar. Just a few months back, the news of Iqra Aziz's doppelganger took the media by a storm, and it was quite baffling to see that even her sister could not differentiate between the two due to the uncanny resemblance.
Like these two, other lookalike celebs came to the limelight previously, which share a super uncanny resemblance. Pakistani actor Ali Rehman looks remarkably similar to the Indian actor Nakuul Mehta, his doppelganger, and you will agree with us too!
What do you think of this story? Let us know in the comments section below.