Security forces on Saturday killed four terrorists in an exchange of fire during an intelligence-based operation (IBO). The operation was held in the Awaran district of Balochistan. The Inter Serves Public Relations (ISPR) announced in a statement.
According to the ISPR statement, the security forces had launched the operation on a tip-off. They had received confirmation about the presence of terrorists in the central Makran range of the Awaran district.
The ISPR said security forces also destroyed the terrorist hideout and seized a large cache of arms, ammunition, and communication equipment during the operation.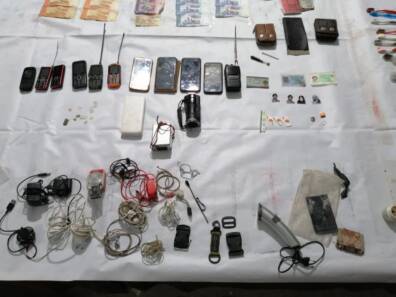 The military's media wing said that "multiple hideouts and administrative camps of terrorists" were also destroyed in the operation.
Earlier in June this year, the Pakistan army had killed five terrorists during clashes in the northwest tribal district of North Waziristan
However, one soldier embraced martyred in the clashes. A group of terrorists carried out fire raid on a security forces' check post, 10 kilometers west of Miranshah, North Waziristan.
Pakistani soldiers effectively responded and killed five terrorists. "During the exchange of fire, one soldier embraced shahadat; while 3 soldiers were injured," said the ISPR in its statement.
Pakistan armed forces can tackle any adversity & enemy
In terms of active military personnel, Pakistan's armed forces are the sixth-largest in the world. They rank 13th out of a list of 133 countries based on their capability on land, sea, and air.
This also includes their financial ability and the size of Pakistan's geographical boundaries with other states. In the annual Global FirePower (GFP) review of 2019, our forces scored 0.2364 on the Military Strength Power Index. As of 2019, Pakistan dedicates $10 billion from its annual budget for defense purposes.
In terms of manpower, Pakistan has 919,000 total military personnel. Out of them, 637,000 are on active duty. For Pakistan's airpower, we are at 951. Pakistan has 316 helicopters, 301 fighter aircraft, and 394 attack aircraft.
Pakistan's armed forces do their best to preserve the freedom of the country. It is due to their sacrifices, we live freely in the country. We love the Pakistan army!
What do you think of this story? Let us know in the comments section below.