Turkish series Dirilis Ertugrul has swept over television screens across the country. It has received an overwhelming amount of praise by Pakistanis. However, also it is getting some unwanted attention too by the Pakistani fans.
In our country with huge popularity comes with its price. Pakistan moral police [something Pakistani celebrities are all too familiar with] kept on targeting celebrities on a personal and professional level. This time, our keyboard warriors have now pointed their guns towards the stars of the show.
Esra Bilgiç who plays Halima Sultan and Engin Altan Duzyatan who essays the lead role of Ertugrul Ghazi has been questioned about being a Muslim as their real-life pictures went viral. The bold look of Esra and the lifestyle of Engin has raised many eyebrows.
However, many Pakistani celebrities have come to their rescue and lashes out at the trolls for targeting them.
Actor Ahsan Khan was the first one to address the issue. Taking to Twitter, the Udaari actor asked people to spare the cast of Ertugrul. 'It's shameful'.
I know people in #Pakistan think it's ok to troll actors here and judge them, atleast spare the cast of #Ertugral it's bloody shameful what's going on! Who the hell are we to do this to them?

— Ahsan Khan (@Ahsankhanuk) May 11, 2020
Many other actors from Pakistan entertainment industry also felt that people need to 'get a life' before trolling someone's personal choices.
I'm sorry but WHY?! It's bad enough that Pakistani actors/actresses are bullied under the guise of religion. Now, we are going to further embarrass ourselves by preaching to international actors on international platforms. This is unbelievable! Don't @ me! pic.twitter.com/nGXeHXk6or

— Armeena 🦋 (@ArmeenaRK) May 11, 2020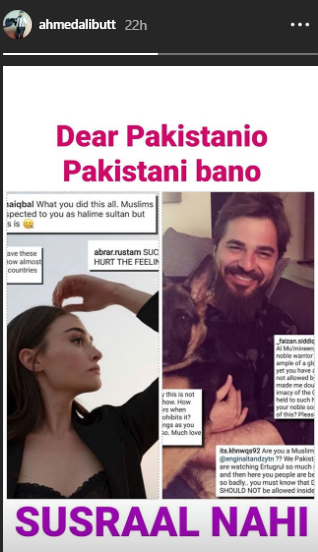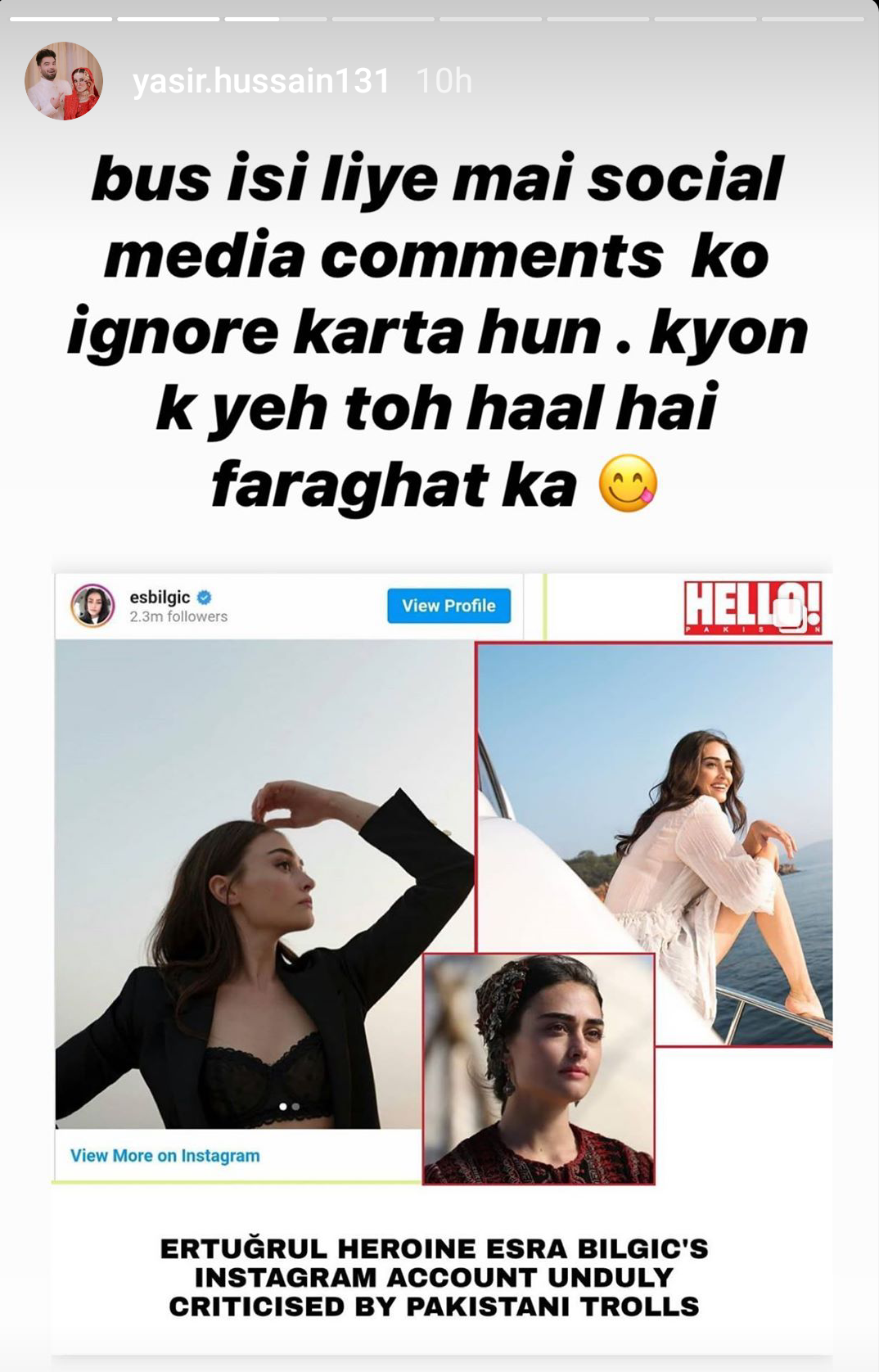 Turkish television series is breaking a world record of most new subscribers in a month on YouTube. After being aired on the state-run Pakistan Television (PTV), the serial's YouTube channel has crossed one million subscribers.
However, after coming across the official Instagram accounts of the stars, and getting a glimpse of their real lives, the trolls had a meltdown. They are accusing the actors of following Western culture and not behaving like Muslims.
Well, it's their personal lives and it's not necessary for them to follow what they show on the TV.
What do you think about the story? Tell us in the comment section below