Disclaimer*: The articles shared under 'Your Voice' section are sent to us by contributors and we neither confirm nor deny the authenticity of any facts stated below. Parhlo will not be liable for any false, inaccurate, inappropriate or incomplete information presented on the website. Read our disclaimer.
This story has been submitted by Andleeb Khizar.
In 2017, India's biotech industry was worth $11.1 billion. One year later it grew by more than 4x to $51 billion in 2018. Here's a question now. Does the biotech industry in Pakistan hold the potential to uplift the economy at this fast rate?
Bill Gates said the 21st century is the era of IT and Biotechnology. The last year proved the importance of biotechnology all around the globe. Be it from the production of testing kits for the coronavirus to the race of developing an effective vaccine.
Pakistan & India in constant competition
Pakistan and India are two Asian countries in constant competition for a myriad of activities. Data comparing India and Pakistan reveals Pakistan's youth is more interested in science and technology. It has 162 researchers for a million people as compared to just 135 in India. But patent record per million people is 5 times more in India than in Pakistan. 
During the COVID-19, researchers and engineers in Pakistan came forward with new ideas. They introduced anti-viral sanitizers and state-of-the-art testing kits.  A team developed a system for short-term ventilation and stabilization of COVID-19 patients as Pakistan had fewer ventilators.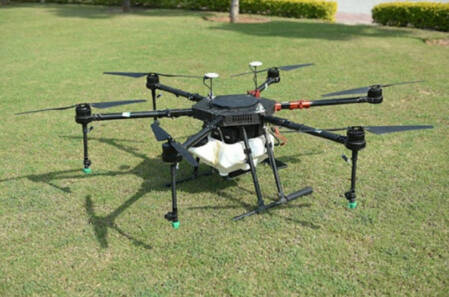 A team at the National University of Science and Technology (NUST) deployed teleoperated robots and spraying drones to disinfect spaces. This helped virus and microbial control without any risk.
Meanwhile, manufacturing 60% of world's vaccines, India is a vaccine powerhouse as reported by BBC. It is manufacturing COVID-19 vaccines at a pace to offer shots to 1.3 billion people. The UN Secretary-General Antonio Guterres termed the vaccine production capacity of India as an asset to the world. India also happens to be a leader in the global supply of childhood vaccines.
India is the largest producer of hepatitis-B vaccine and pest-resistant cotton. It is ranked 3rd among the largest biotech destination in Asia. A few centuries back, hunger and poverty forced the government to focus on policies. They build strong science and technology capacity which later on enabled success in biotechnology, IT, agriculture, and pharmaceuticals.
Today, India comprises over 2700 biotechnology startups and more than 2500 biotechnology industries. The sector is growing at a rate of over 40% annually.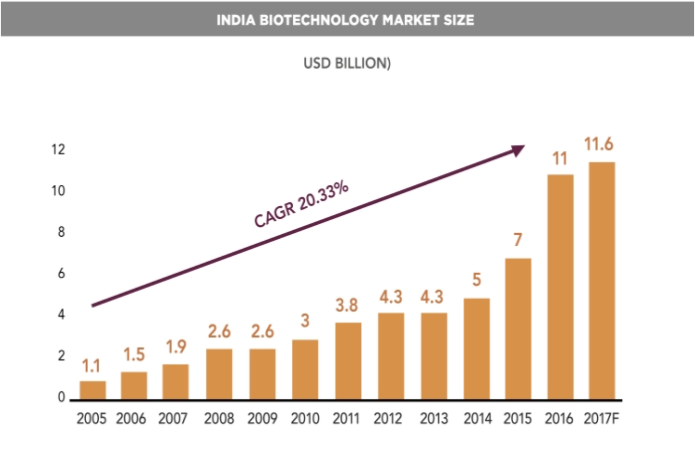 India has 300 college-level institutes giving education for biotechnology and its applied fields. Programs such as "Made in India" and "Start-up India" are driving innovation in this industry.
Biotechnology industry
Meanwhile, in Pakistan, there are only 29 institutes of biotechnology and a few biotechnology-based industries. Lack of awareness and coordination; research duplication, fewer funds, and facilities; poor management; incompetent personnel; non-target research areas; and lack of industrial links with research institutes impacts growth research, development, adoption, and commercialization of biotechnology products.
India has already started using biodiesel as an alternative to petroleum. While a biodiesel project was initiated recently in Pakistan. This is a solid example of how India is ahead of Pakistan.
India's biotechnology industry contribution to the global market is expected to grow from 3% in 2017 to 19% in 2025. This intensifies the fact that our country at the moment needs to divert its assets towards biotechnology.
Indian Biotechnology industry
The Indian Biotechnology industry is dominated by the healthcare sector. Meanwhile, Pakistan is focusing most of its biotechnological capabilities on the agriculture sector. Dr. Waleed Khan, Principal Scientific Officer at NIBGE said, "Biotechnology could help Pakistan's economy if our policies enhance the shelf-life of perishable commodities."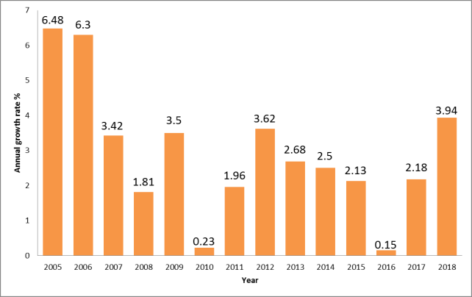 The changing annual growth rate in the agriculture sector urges the use of modern technologies in this sector.
Director NIBGE Dr. Shahid Mansoor told the FCCI committee, "It has evolved new varieties of crops, which are high-yielding and have resistance against diseases."
Biotechnology has assisted in increasing the crop productivity of cotton, rice, and maize. It is done by developing insect, virus, and weed resistant and salinity tolerant varieties. Pakistan is a major rice exporter and the average yield of rice was increased by 20% to 30%. This is done by replacing conventional rice with BT rice.
Globally Pakistan is known for manufacturing precision surgical instruments. It is a key player in the export of un-denatured ethyl alcohol, hydrogen peroxide (disinfectants), and knitted or crocheted gloves. The country lacks behind in the local production of vaccines and biologicals. It spends more than Rs. 1.0 Billion on the purchase of BCG, OPV, Measles, and TT and Rs. 4.0 Billion on polio vaccine every year. Henceforth, as a nation, we have to create awareness for biotechnology and its numerous benefits for our country.
Only 20% of the biotechnology firms are present in Asia
Currently, in Asia, only 20% of the biotechnology firms are present. Therefore the advancement of biotechnology is a requirement for Asian countries to improve the economic and industrial sectors. Pakistan is a little behind than its neighboring country. It is just entering the global arena of biotechnology and will take time to reach its ultimate goal.
It needs actual attention and focuses on dedication and commitment to the development of agro-based industries and food security. Policymakers and stakeholders can play a role in developing comprehensive strategies. They may also help in proper implementation for a better economy in Pakistan.
What do you think of this story? Let us know in the comments section below.