The marque match the World T20 between arch rivals Pakistan and India is all to be played at the historic Eden Gardens, Kolkata. Just like any Pakistan India match, this match has remained in the headlines not just for cricketing reasons but due to the political tensions between both countries and the security concerns.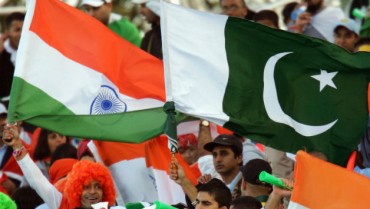 Source:- www.pakistantimes.com
Build-Up:-
The match which was originally scheduled to be played at Dharamsala but was later changed to Kolkata on the demands set by the Interior Ministry of Pakistan. This had to be done because of the statements from given by the Chief Minister of Hisachal Pradesh Virbhadra Singh who had expressed that it is difficult for his state government to provide security to the Pakistani team.
This led towards the change of venue to Kolkata and then the delay of team's departure until receiving the formal assurance from the Government of India. Finally the assurance from Indian government was received on March 8th, the day the tournament started and Pakistan team arrived in India on 9th March.
Preparation and Group Situation:-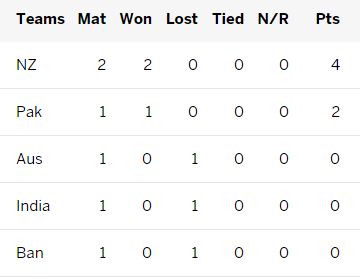 Source:- www.cricinfo.com
Both teams had an extensive practice session at Eden Gardens. Pakistan which had won its first match against Bangladesh will look towards another victory to register to gain top position in the group while India which lost to New Zealand in the opening match of the tournament will look for a victory to help them stay alive in the tournament.
Weather Condition:-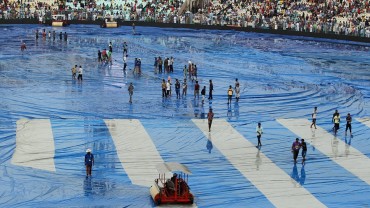 Source:- www.cricinfo.com
Coming towards the weather prediction, there is a 40 percent chance of rain around Kolkata. In case of match being affected by rain, both teams would get one point each and would severely damage the chances of India going further in the tournament.
Key Battle:- Amir vs Sharma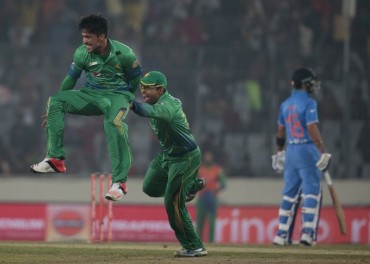 Source:- www.deccanchroncile.com
Before coming into the tournament, Pakistan and India played in the Asia Cup at Dhaka. Pakistan lost that match while defending a total of 83 runs but it was an opening spell of Mohammad Amir which rattled the Indian batting line up inside three overs by reducing India three down for just eight runs. This included a wicket of Rohit Sharma who was dismissed on a duck. After the tournament, Sharma termed Amir as a "normal bowler".  Thus Rohit vs Amir will set the match up.