An activist for the rights of the Pakistani transgender community in Islamabad has announced the formation of a political party. The party is known as the 'Azad Party'.
During an interview with the Independent Urdu, Party President Nadeem Kashish said politics of his party would not be any different from other political parties.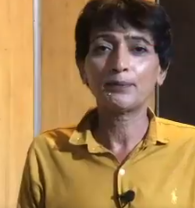 Nadeem said, 'We have extracted a summary of all political parties. They are already using our strategy. Our party will do the same. We will not come up with a new method. Our party will also take to the streets and chant slogans. We also know how to cry. However, we will come in a normal way because we are a new party."
There will be no guru & chela system in our party, says Kashish
Kashish said there would be no culture of guru and chela in the Azad Party. He said that similar to the jirga system, the guru-chela system would also be abolished.
Nadeem said, " I myself have come from the guru-chela system. So I know, how in this culture eunuchs are trapped in sex work and begging. I have seen how in this system crimes are decided at home and people are punished."
Criticizing the government's efforts for the welfare of transgenders, Nadeem said those transgenders who do not have an education need more government help. Educated rich transgenders do not face the same problems as a lower middle class eunuch.
Nadeem was also of the view that transgenders who were doing good jobs after graduating from university, come from rich families. As a result, they do not know the problems of eunuchs coming from the unprivileged background. 
If the government does listen to the problems of lower-middle-class eunuchs, the problems will be solved soon. Our party would work for these transgenders. As per the registration of the party and its logo, Kashish said that it was not ready yet. However, it would be announced soon. Nadeem said that apart from transgenders, other citizens could also participate in this party.
Potential representation of transgenders in politics
The announcement of the creation of a political party for transgenders is positive news. As Pakistanis, we need to realize that transgenders are just humans like us. However, due to the conservative mindset of our citizens, the subject of transgender rights in Pakistan is rarely discussed.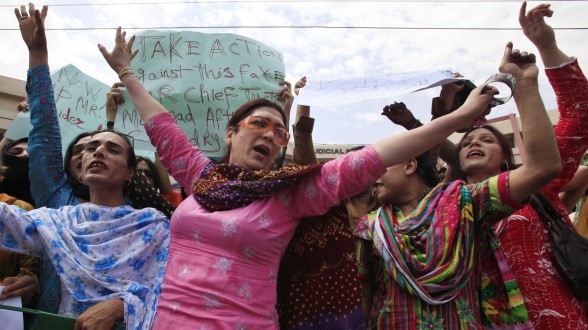 Sadly, Pakistani transgenders live in isolation. Some people treat them as if they are not even human. They represent a group of people who enjoy the least amount of respect and rights in Pakistan.
Transgenders deserve right to education, job opportunities, fair and equal treatment as other citizens of this country. They certainly need a representation that can strive for their rights.
What do you think of this story? Let us know in the comments section below!