Pakistan on Tuesday reported its first confirmed cases of a new coronavirus strain detected in the United Kingdom.
According to the Sindh health department, 12 samples of UK returnees were taken for genotyping. Out of which, six were positive and three showed the new variant of the COVID-19 virus in the first phase.
"The genotyping showed a 95% match of the new variant from the UK. These samples will go through another phase of genotyping," Dawn.com quoted Meeran Yousuf, spokesperson for the Sindh health department, as saying.
"Meanwhile, the contact tracing of these patients is in process and their contacts are also being isolated."
The World Health Organisation tweeted earlier that it was "in contact with UK officials on the new #COVID19 virus variant". It promised to update governments and the public as more is learned.
Meanwhile, 63 more people died of coronavirus in the country during the second wave in 24 hours.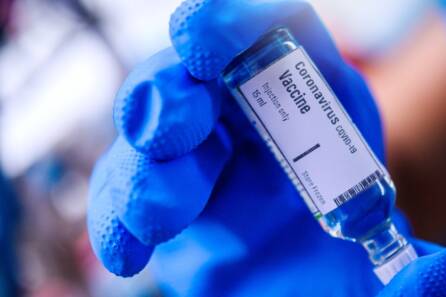 According to the data by the National Command and Operation Center, 1,776 people tested positive during this period after 30666 tests. The figure for active virus cases in the country is 39,599.
The new coronavirus variant
A new variant of the pandemic coronavirus is spreading rapidly in Britain. It is prompting high levels of concern among its European neighbors, some of which have cut transport links.
The strain, referred to by experts as the B.1.1.7 lineage, is not the first new variant of the virus to emerge. It is said to be up to 70% more transmissible than the previously dominant strain in the United Kingdom.
The main worry is that the variant is significantly more transmissible than the original strain. It has 23 mutations in its genetic code – a relatively high number of changes. Some of these are affecting its ability to spread.
Scientists say it is about 40%-70% more transmissible. The UK government said on Saturday it could increase the reproduction "R" rate by 0.4.
This means it is spreading faster in Britain, making the pandemic there yet harder to control and increasing the risk it will also spread swiftly in other countries.
What do you think of this story? Let us know in the comments section below!