The Islamabad Wildlife Management Board (IWMB) counsel informed Chief Justice (CJ) Athar Minallah of the Islamabad High Court (IHC) that two Himalayan brown bears will be sent to an overseas sanctuary for a specific time till a sanctuary for the animals is constructed in Pakistan.
The news has been confirmed by the global animal welfare organization "FOUR PAWS". The organization FOUR PAWS also played a big role in the relocation of lonely Asian elephant Kaavan.
The decision was taken after the animals' rights group that was supervising the project, was told that the bears would be taken care of inside the country. However, the bears were kept in an appalling condition in the zoo.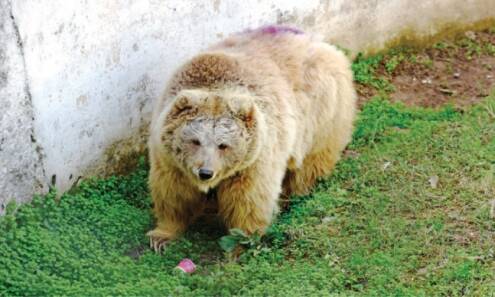 Earlier, the Ministry of Climate Change (MCC) revoked the permits to relocate the bears and said that it was setting up its own sanctuary in Islamabad.
This not only surprised the officials of Four Paws but also the IHC, as they ordered the closure of the zoo due to poor living conditions for the animals. As a result, the IHC directed MCC and IWMB to decide by December 14 the fate of two Himalayan brown bears, Bubloo and Suzie.
Pakistan cares about the wildlife, says CJ Minallah
"The court only wants the welfare of these animals and always allowed the IWMB to take a decision," CJ Minallah said.
"We should be proud, Pakistan cares about the rights of animals. The court lauds the wildlife board's decision, it has no interest in the case but only interest in the rights of animals."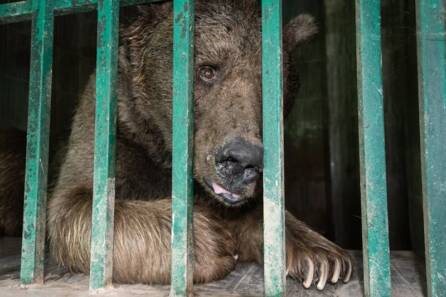 The Himalayan bears are now all set for relocation to a wildlife sanctuary in Jordan. FOUR PAWS will relocate the bears to their Jordanian sanctuary "Al Ma'Wa for Nature and Wildlife". The organization works in alliance with the Princess Alia Foundation.
A staff officer of the IWMB will accompany the bears to Jordan to receive training and capacity building. Once a bear sanctuary in Pakistan is ready, the two Himalayan brown bears will shift to the country.
Netizens appreciate the decision to relocate the Himalayan bears to Jordan
Social media users all across the world appreciated the move by Pakistan to relocate the two bears from Islamabad to Jordan.
It is indeed good to see relocation of the two Himalayan bears to Jordan. The wildlife of Pakistan certainly deserves better living conditions.
The badly abused bears, who have torture marks and have had their teeth removed, were rescued from their captors years ago and moved to Islamabad Zoo. The move is also in line with PM Imran Khan's vision of clean and green Pakistan.
What do you think of this story? Let us know in the comments section below!