Over the past few months, several sources have spread fake rumors that Prime Minister Imran Khan has been under pressure from some "friendly" countries to recognize Israel.
Some Muslims countries such as UAE and Bahrain recently established diplomatic and economic relations with Israel. Other Gulf countries, including Saudi Arabia, are also weighing options to normalize relations with Israel.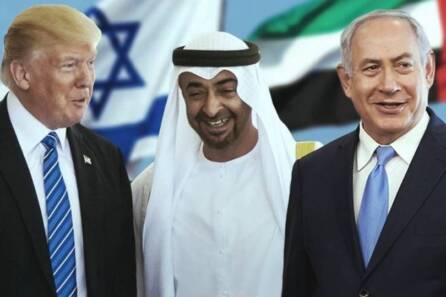 PM Khan, however, has clearly articulated his country's stance that that unless a just settlement of the Palestine issue was found, Pakistan cannot recognize Israel.
But some international media sources are spreading fake news that PM Khan may have changed his foreign policy. It's a claim, NOT true!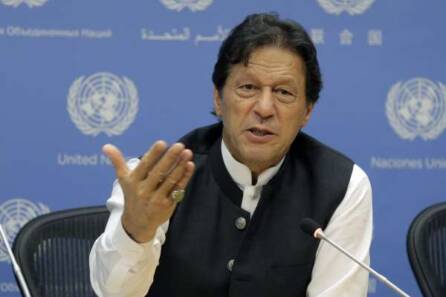 According to a Jewish media organization "Belaaz", an adviser of Prime Minister (PM) Imran Khan allegedly recently visited Tel Aviv, Israel in November 2020 on his British passport.
According to a global think-tank director, Noor Dahri, the alleged visit took place in the last week of November.
"The PM's adviser [sent to Israel] lives in the UK and has also close relations with the Trump administration."
The Pakistani adviser lives in the UK, claims Dahiri
He also claimed that the Pakistani adviser lives in the UK and has close relations with the Trump administration.
Dahri added, the adviser was than escorted to the "foreign ministry" of Israel where he met several political officials and diplomats and delivered the message of PM Khan.
He went on to claim that the diplomat stayed a few days in Israel where he met with the director of Israeli intelligence Mossad Yossi Cohen and delivered a secret message of Pakistan army chief.
According to sources, Pakistan sought the support of Israel to halt down the current cold situation with the Arab countries.
The sources also added Pakistan sought help from Israel on many international issues including the Financial Action Task Force (FATF) and Indian lobbying against Pakistan.
He added that in return, Pakistan would start political ties at a slow place due to the fear of religious bloc within the country. Meanwhile, the offer was welcomed by Israel, as per sources.
He claimed the proposal also focuses on Pakistan's support for Arab countries in several other pivotal international issues.
The sources added some Arab countries want to distance themselves from Pakistan.
He added, India has improved its relations with that other gulf countries. This may have created pressure on Pakistan.
No possibility of diplomatic ties between Pakistan & Israel
PM's focal person on social media Dr. Arsalan Khalid has also denied the reports as fake.
While, Pakistan's Foreign Office (FO) is to respond to the latets report, it has rejected the reports pertaining to the normalization of ties with Israel as baseless many times in the past.
Dr. Khalid's denial made it clear that even if there was any pressure from other countries, Pakistani will not bow to it. And, the reports on social media are just RUMORS!
What do you think of this story? Let us know in the comments section below!