It has been revealed by a recent study that 700 million people worldwide are obese. The following maps show the levels of obesity around the world. The red color marks the countries with highest proportion of people classified as obese and green having the lowest proportion. Pakistan is one of the countries that have the lowest number of obese people.
Clinic Compare used the data from the World Factbook, CIA to create the maps and to show how obesity is affecting the world.
One of the interesting findings is that the countries with the biggest obesity issues are almost completely found in the Pacific Islands – with Cook Islands (63.7 per cent), Nauru (71.1 per cent) and American Samoa (74.6 per cent of the population), making it to the top of the list.
The United Kingdom stands 43rd on the list with 27% of the population being classified as obese, while the United States of America ranks 18th with 33% of the people identified as obese.
The Top 10 Most Obese Countries In The World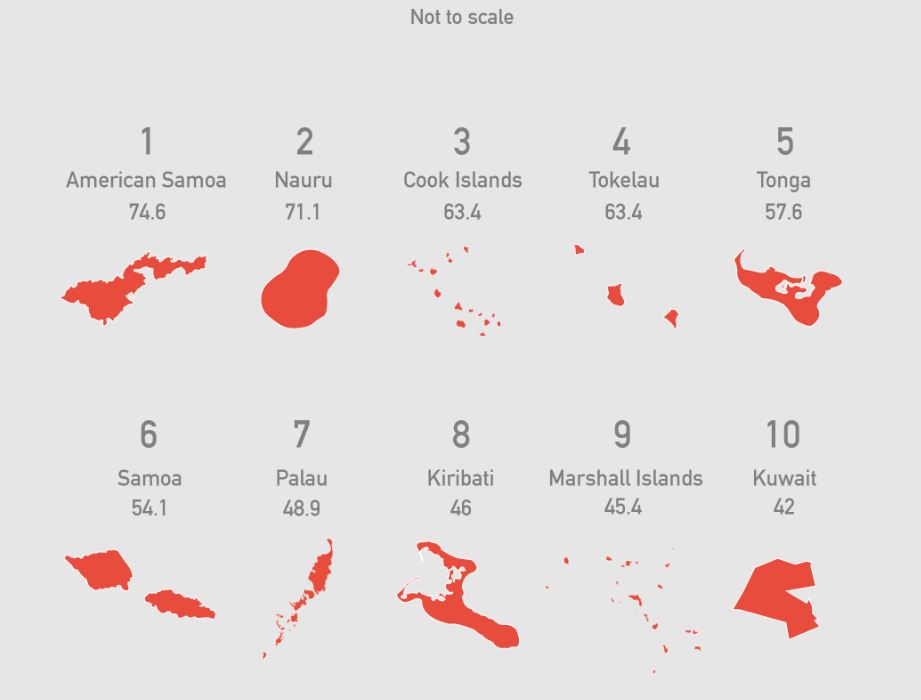 Europe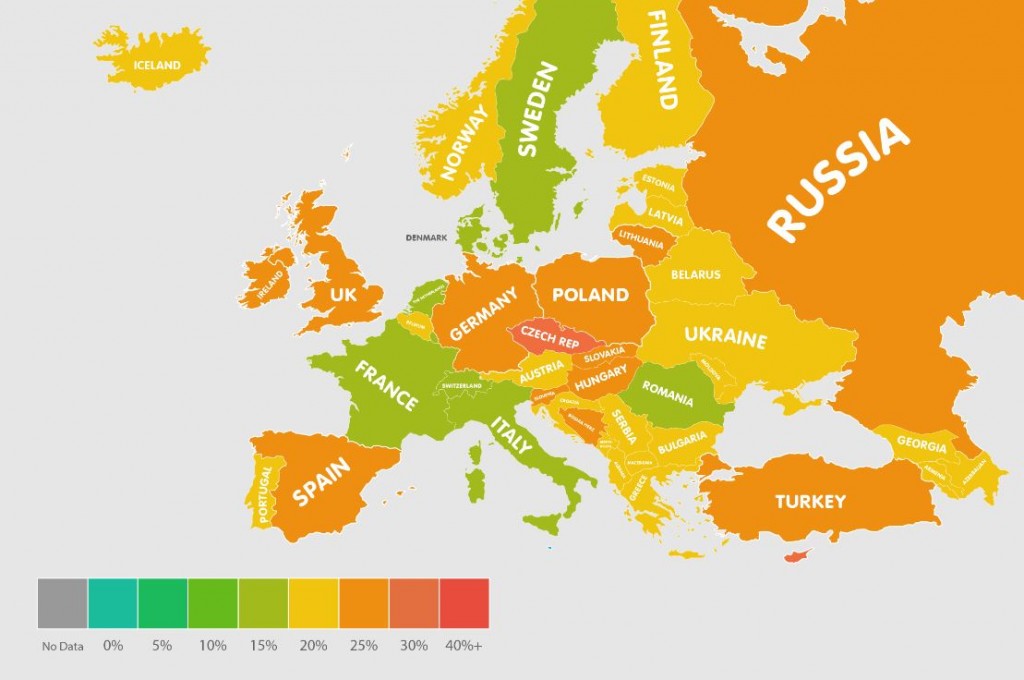 Africa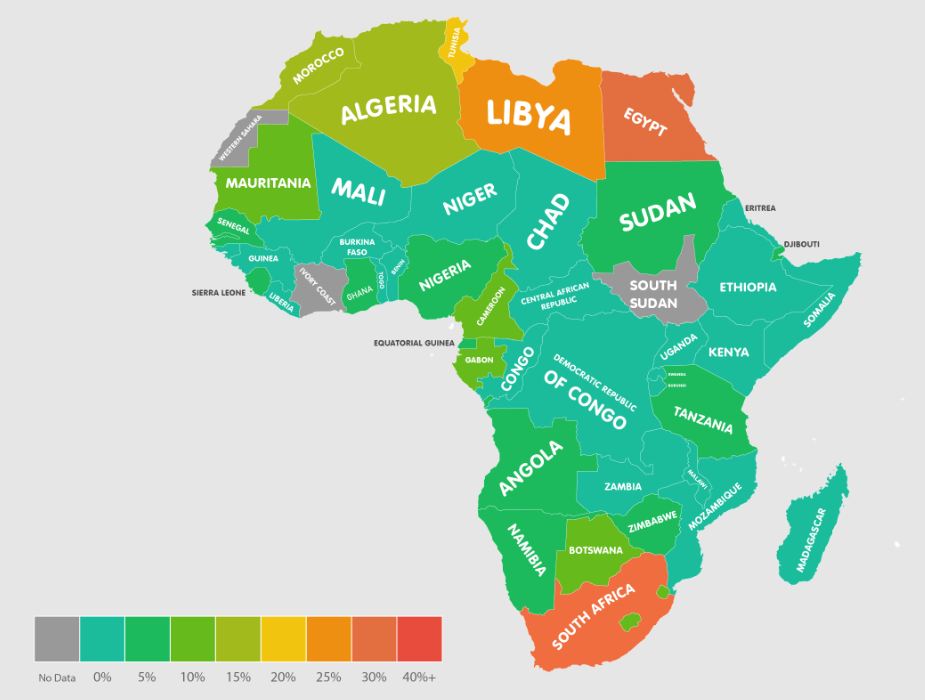 North America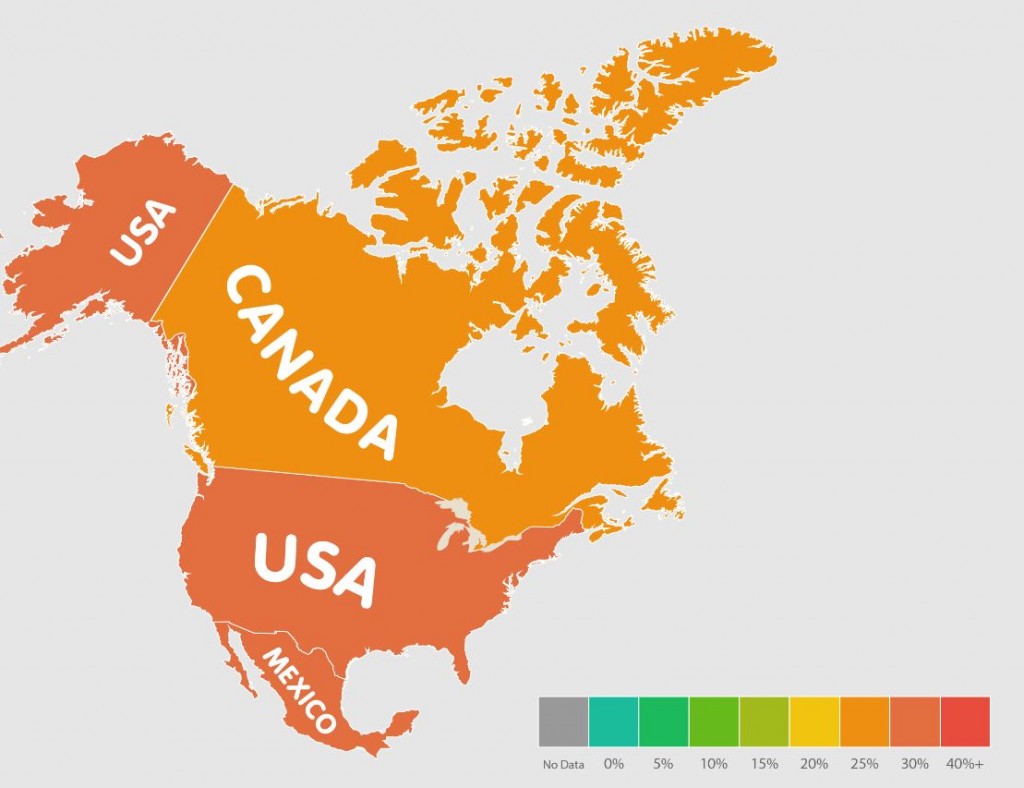 Central America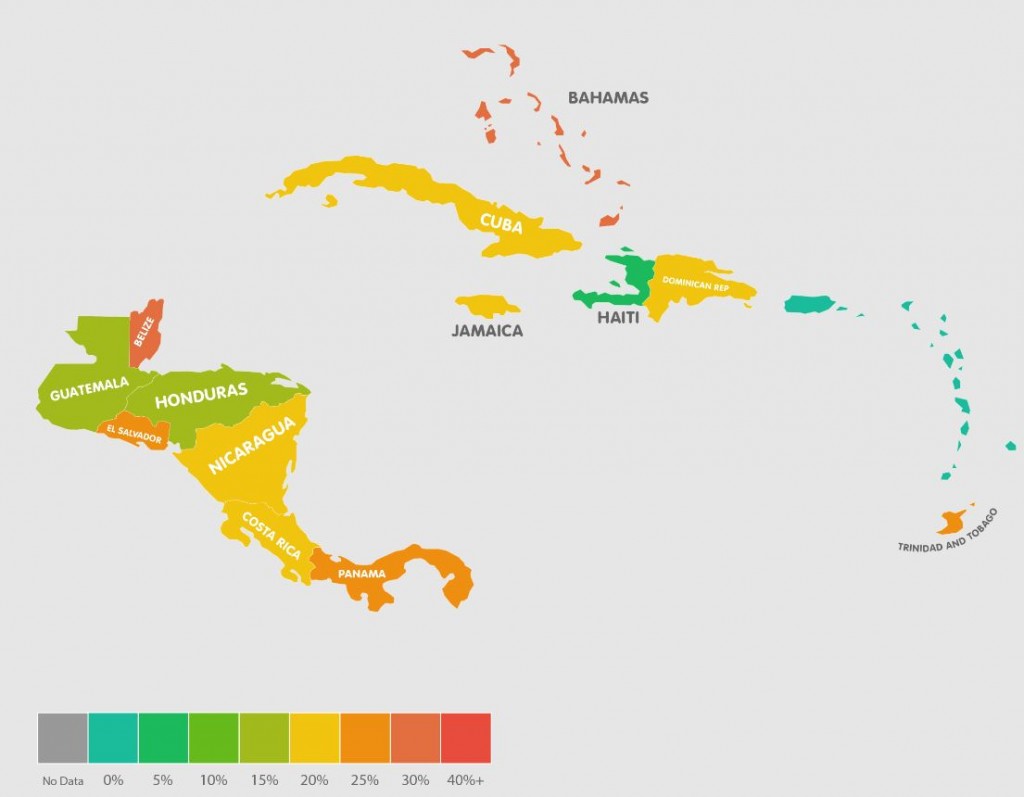 Asia and the Middle East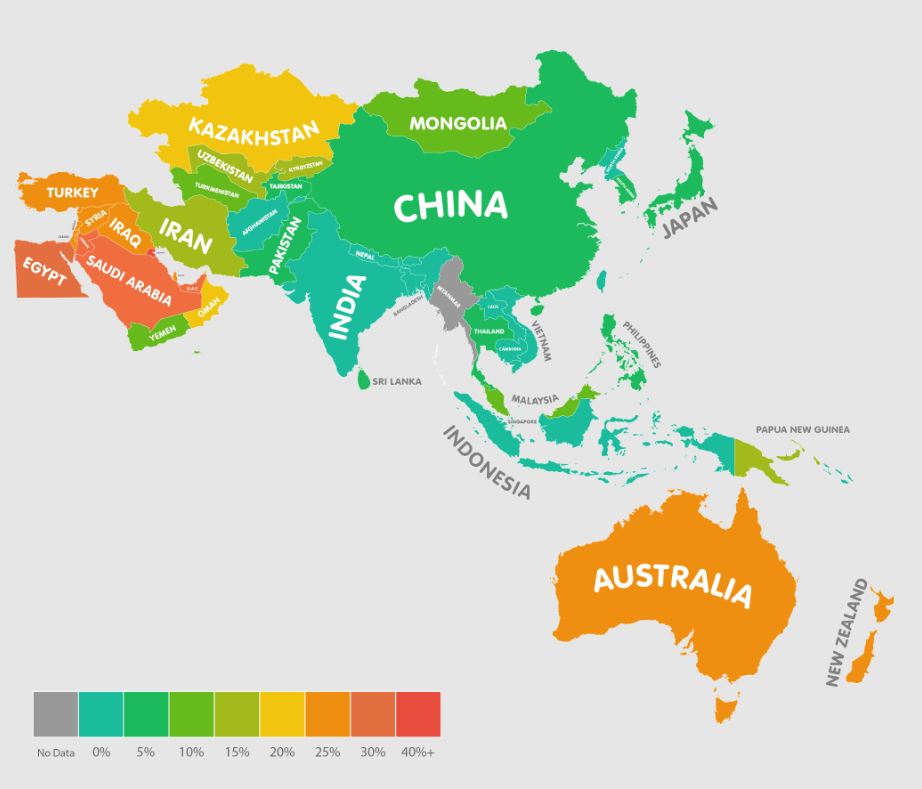 South America