This website catering all the branded stuff is always on sale and you need to know about this right away.
This Website has 247 sale going and we want you to know about it!!
Loot Sale brings all your favourite brands under one roof with unbelievable discounts going on 247
Did you miss the sale on your favourite brand and now you cannot find that specific article at a discount? Look around and you shall definitely find a solution. We just got to know about www.loot.sale that has all the luxury brands including BTW, Cross Stitch, Hop Scotch, Hush Puppies, LimeLight, Maria.B, Nishat, Orient, Stylo, The Linen Co, Zareen by Sapphire, just to name a few; under one umbrella with exceptional discounts going on all day, every day.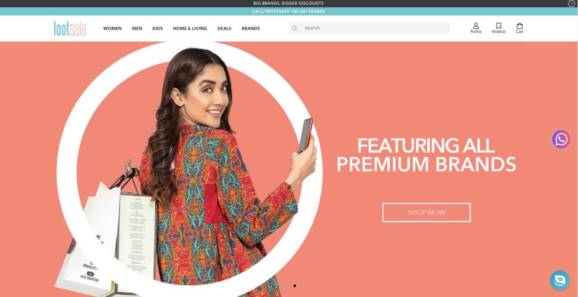 With the ever-increasing global recession and bad economy followed by Covid-19, all of us have gone on a tight budget. With inflation around every corner, retail therapy almost feels impossible however Loot Sale is helping us regain the idea of plethoric shopping while efficiently maintaining our budget. After all, we love discounts, don't we?
A realistic motto that practically speaks for itself "Pay Less, Shop More." Serving millions audiences of the 5th largest nation of the world. When we reached out to the team on the new exclusive portal Loot Sale, CEO Malik Asad, a seasoned marketer and an E-commerce expert with a strong finance background informed us that Loot Sale's goal is to build as a customer-centric brand, providing original products, offering a price-match guarantee and no-questions-asked return policy. Adding that they launched with an inventory of over 400,000 units and stock is forecasted to list over 20 lac products showcasing 150 brands by the end of December this year.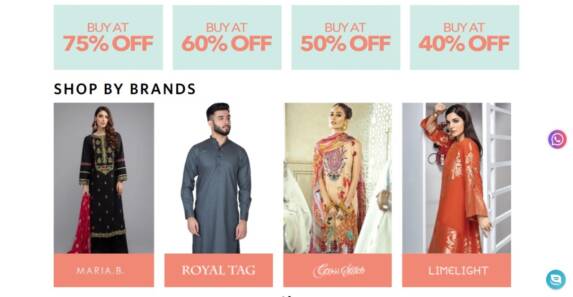 This marketplace is committed to achieving an un-parallel expansion and accelerated growth, focusing primarily on marketing, and technology providing a hassle-free shopping experience for more than 100 fashion brands. This website does not only provide its consumers with innumerable options in fashion and lifestyle but it has also become a great platform for these brands making their products accessible throughout the year that too on outstanding deals.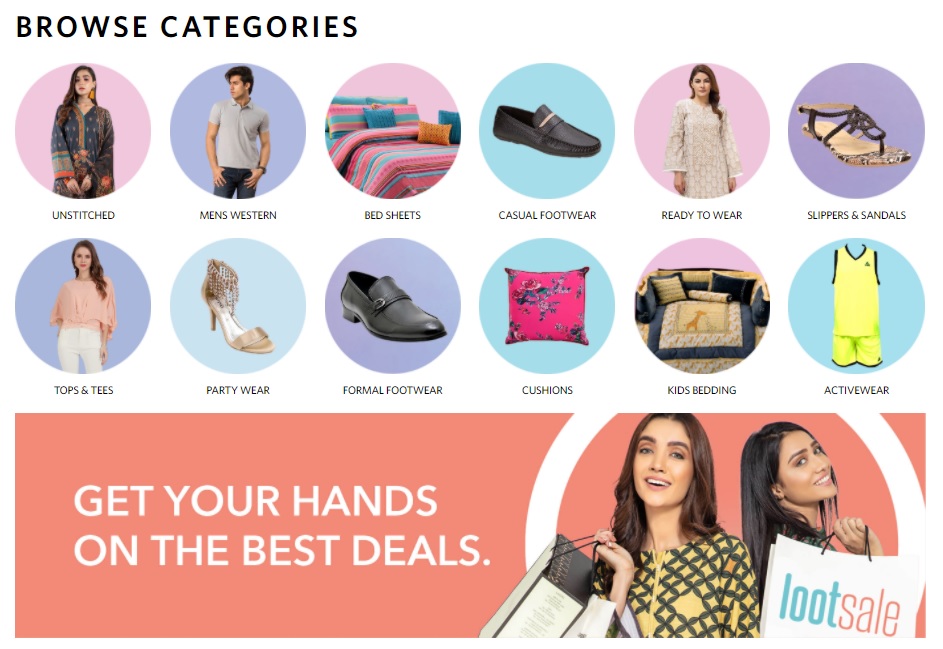 It is time to go and check what exactly the website is all about. You may end up getting your hands on the long-lost piece from Stylo or Sapphire that you lost amid crazy sale on their store.