The start of the current week has been humiliating for India and a diplomatic victory for Pakistan. Where? during an online meeting of national security advisers of the Shanghai Cooperation Organisation (SCO). Why? Let's explain. The SCO on Tuesday rejected India's objection to the display of Pakistan's new political map with kashmir.
The map was clearly visible in the background during Dr. Moeed Yusuf's participation in the meeting.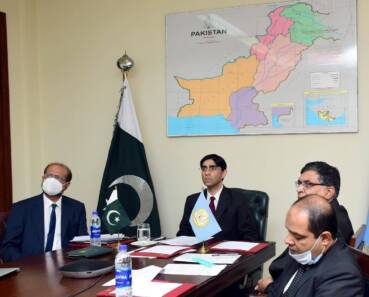 Ajit Doval was presenting India in the meeting and he objected to it.
The SCO rejected India's claim and as a result, Ajit Doval left the meeting when Special Assistant to the Prime Minister on National Security Dr. Moeed Yusuf was making a speech.
However, none of the participating nations, including the host Russia, supported India. It seems India has no friends when it comes to Kashmir and Pakistan, fighting its case in the global arena.
Dr. Yusuf, later described the Indian reaction as "unfortunate".
Pakistan's new political map
Prime Minister Imran Khan in March this year, unveiled a new political map of the country that truly represented the aspirations of the nation. Pakistan's new map has the entire Kashmir region as part of the country.
Pakistan's new map also negated India's occupational illegal action of August 5 last year.
According to Dawn, the fight over the display of the new map started a few days back during a test call for the conference, where India noticed it in the background.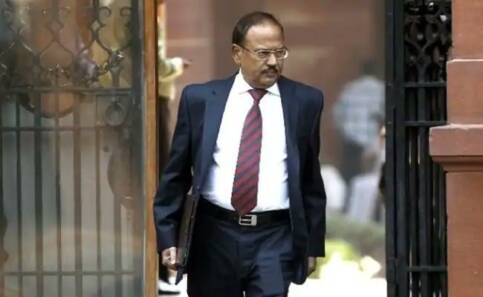 Later, India protested to Russia, which was hosting the meeting. However, Pakistan rejected the Indian position and refused to remove the map.
Pakistan reiterated that the new political map represented the country's rights and the aspirations of the Kashmiri people.
The SCO also agreed to Pakistan's stance instead of India, Dr Yusuf conducted the meeting with the new political map with Kashmir displaying clearly in the background.
Twitter reacts to Indian humiliation at SCO
Here's how people on social media reacted to the whole situation.
Sorry, India! Hateful comments from Indians show how much they are outraged over Pakistan's new map. We know its burns. But, Pakistan can never let its nation, Kashmir, and its cause down at any platform, come what may!
The day is very near when Kashmir will be free and will run its affairs as a free state. Days of Indian atrocities in Kashmir are numbered.
Pakistan Zindabad!
What do you think of this story? Let us know in the comments section below!